Speed awareness: can you tell how fast you are going?
We try to try judge how quickly we're driving with no speedometer – and it's surprisingly difficult
Most of us are unlikely ever to travel faster than the speeds reached by a commercial jet plane, but even at more than 630mph your senses will play tricks on you. If you glance out of the window at the ground, you'll struggle to tell how fast you're going.
Judging your speed when driving isn't easy, either. It's a critical skill, not only because the number of speeding fines reached a record high of 2.15 million in 2016 thanks to the rise of automated cameras, but also from a safety viewpoint. Every extra mph on the speedo increases your emergency braking distance.
• What is Thatcham? Thatcham approved devices and crash tests explained
The relentlessly increasing focus on speed begs another question, though. Is there a point where making drivers concentrate too hard on how fast they're going means they're less aware of what's happening around them? Driver-assistance tech such as speed limiters and cruise control is part of the answer, but can a Head Up Display (HUD) make you a safer driver, too? It's an issue the Direct Line Insurance Group is keen to research, which is why we're at a former airstrip in Oxfordshire, ready to take part in some exploratory testing with Thatcham Research Centre.
Thatcham Research is an insurance industry-funded body set up to help reduce insurance risks by improving vehicle safety. Today, crash and safety testing senior manager Ben Townsend is overseeing operations. He says: "The idea is to ascertain how well drivers can maintain the correct speed with no reference to a speedometer at all, and then whether there's a difference in performance between a conventional speedometer and a Head Up Display."
HUDs, which project speed – and other info – on to the windscreen, are becoming increasingly popular on new cars. Today's programme involves asking a sample of drivers (including Auto Express) to maintain precisely fixed speeds: 30mph and 70mph along a straight road, and then 40mph through a coned curve section. We'll do it three times; the first with the speedometer, the second blind (fortunately that means the speedo will be blanked off – we won't be wearing a blindfold!), and then using the HUD for guidance.
"It may seem pretty basic, but this area hasn't been properly researched, and we're very interested to see the results," says Townsend. "Depending on what we learn, it's possible the test may prompt more detailed investigations." Driving blind without reference to the speedo is a challenge, and although we find sticking to 30mph relatively straightforward, an element of excessive caution creeps in when we are asked to judge 70mph – we are measured at 65mph.
That isn't the case for other participants, as the results suggest drivers typically underestimate their speed – especially in town. Asked to drive 'blind' at 30mph, the over-55s go a huge 28 per cent faster, with younger drivers 18 per cent over. The participants fare better at 70mph, with an average over-speed of five per cent. With a HUD, over-speeding is reduced by two per cent at 30mph. Interestingly, there's no measurable difference between HUD and speedos at 70mph.
That two per cent at town speeds may sound marginal, but Townsend explains: "The effect of impacts increases exponentially at lower speeds, and even a seemingly marginal gain in accuracy of one or two mph could make the difference to accident survivability for a vulnerable road user."
Partnership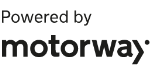 Need to sell your car?
Find your best offer from over 5,000+ dealers. It's that easy.
Also interesting is the participants' anecdotal evidence; they're universally confident that it's easier to maintain awareness around the car and keep to the correct speed with the HUD. In the real world, when you simply can't keep your eyes glued to a speedo, that advantage might be significantly magnified.
So will HUD take off? Insurers such as Direct Line are keen to pursue any safety improvement, and doubtless drivers are, too. Unfortunately, Townsend says Thatcham has identified that dealers are failing to promote the benefits of new tech such as autonomous braking to new-car buyers. "Dealers like to sell from forecourt stock, and often avoid more expensive tech options to keep prices low," he tells us. "We'd like to see them doing more to inform drivers about the potential benefits of advanced safety tech, but there's a long way to go."
How drivers fared
Sabrina Evanovich
Age: 38Occupation: Lettings agent
"I really do try to be safe and responsible. I've got a daughter, and becoming a mum changed my attitude to driving – I pay attention to speed limits everywhere I go. The Head Up Display was fantastic, and I think it would help me a lot – especially in town, where I drive most."
Freddy Parkington
Age: 21Occupation: Actor
"In 30mph limits I'm usually pretty careful; on a dual carriageway, I'm more likely to 'go with the flow'. I did OK on the test, but struggled a bit to judge 30mph with no speedo. I preferred the Head Up Display, and was a lot more accurate with it. I wish I had it on my car."
Rudolph Barrow
Age: 53Occupation: Computer IT specialist
"I used to be a motorcycle courier, which makes me more aware of everything that could happen on the road. I drive fairly well, but on the blind test I was going too fast even though I thought I was at the correct limits. The Head Up Display reminds you of the need to pay attention."
Have you had any experience with HUDs, do you think they help drivers keep control of their speed? Let us know in the comments below