New Volvo nameplates suggest all-electric range plans
Volvo files trademarks for new car names which could point to the structure of its new all-electric model range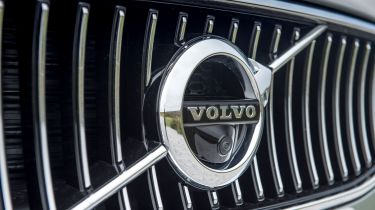 Volvo's next-generation XC90 was rumoured to be called 'Embla', essentially doing away with the letter and number naming system Volvo has used on its cars for decades. Now, the Swedish company looks like it'll double down on its current badging style with a host of new EVs. 
A flurry of patent filings have been uncovered from the European Union Intellectual Property Office, with Volvo appearing to plan all-electric replacements for its current model lineup. While Polestar sits as Volvo's all-electric performance sub-brand, in the past few years the firm's own EVs have been given the 'Recharge' badge to signify their pure-electric powertrain.
It looks like the new badging won't be a drastic change from the structure of the current lineup - with EXC90, EXC60, EXC40 and EC40 potentially being all-electric successors to the current SUV lineup. The same can be said of Volvo's saloon and estate cars with ES60, ES90, EV60 and EV90 also registered. 
However, we could see the return of a smaller hatchback model with Volvo filing to protect EX30. There we also trademarks for EX40, EX60 and EX90. It's unclear what platform would underpin all these models, should Volvo wish to bring them to production, however Volvo's new scalable SPA2 platform can accommodate electric cars ranging from the size of the S60 to the XC90. A new platform would have to be devised for the smaller hatchback-sized models. 
We've already heard of plans from Volvo for a model to sit under the XC40, but its reveal is probably still a few years off, despite an overhead teaser image given to us last year. 
It's also not known if these models will be pure-electric or hybridised but with the firm recently saying it'll be fully-electric from 2030, developing a new platform or even a standalone car just for hybridisation doesn't seem likely. 
Now check out the best car leasing deals on offer here...