New Geometry A 2019 review
The Geometry A is the first model from Geely's new standalone electric car brand, and it'll arrive in 2020 to rival the Tesla Model 3
Find your Volvo S60
Offers from our trusted partners on this car and its predecessors...
Or are you looking to sell your car?
Advertisement
A feature and tech-laden EV that goes a distance to arrest range anxiety, the Geometry A is let down by some interior design flaws that should never have made it to production. With similar range to a Tesla but a significantly cheaper sticker price, the Geely could be well worth a look when it arrives in Europe next year.
Geely, while not quite a household name, is becoming well known in Europe thanks first to its purchase of Volvo, and more recently its cooperation with Daimler-Benz to transform Smart into a Chinese-made global electric brand.
Launched in China in April, Geometry is meant to be a standalone brand making electric vehicles for the global market. Geometry A is the firm's first product, and although looking a little similar to the company's Emgrand GL saloon, it sits on a purpose-built EV platform. Geely clearly has the Tesla Model 3 in its sights, and in many ways it achieves what the 3 hasn't quite managed – being an affordable mass market electric car.
• Best electric cars on sale right now
Relatively conventional lines hide how slippery this car is – the drag coefficient is just 0.2375 Cd. Along with a relatively low weight of 1,650kg, this helps get maximum benefit from the batteries. We drove the standard car with a 51.9kWh battery, which offers a 255-mile range, but there is a 311-mile (both NEDC tested) version too, which uses a larger capacity 61.9kWh unit. Those figures are likely to translate to a WLTP-rated real world range of around 200 and 250 miles respectively.
Inside, while the plastics are textured they are quite hard on the mid-range Comfort trim. The general design is clean and futuristic; the screen dominates the dash, though not to the extent it does in the minimalist Model 3. The glovebox opens electrically via a button on the centre console, but the release action is jerky and a bit noisy. 
Headroom is tight in the back, and surprisingly for a Chinese car, legroom is also none too generous. As a weight saving measure there is no spare wheel; in its place sits the familiar tyre repair kit. Boot space is cavernous as a result.
Unlike the Model 3, the Geometry A has an instrument cluster sighted straight ahead of the driver. The information is presented on a small screen mounted on top of the steering column, offering details such as speed and remaining battery capacity. However, thanks to a head-up display you are unlikely to use them, especially as there's no indication of what range the battery is likely to give, or what setting the regenerative braking is on.
The regenerative brake modes are only shown on the central touchscreen, but if you are using the navigation it doesn't show here either. The selector buttons for regeneration and for the choice between Eco and Sport, along with a few other less used functions, are in a honeycomb like cluster of touch sensitive lit areas on the forward central console. While the design is fine, the reality when driving in bright daylight is you simply can't see them.
Partnership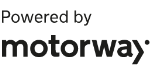 Need to sell your car?
Find your best offer from over 5,000+ dealers. It's that easy.
Performance compared with the Model 3 is far more pared down, but it is still no slouch. Road holding on mountain roads proved good and the A is agile. At slow speeds the steering feels overly light and artificial but it tightens up nicely with speed.
The A comes equipped with Level 2 autonomous driving capability. On the highway this seems fine, although it does make adjustments far more than a human driver would, proving slightly jerky to use. It'll slow down when it senses a car in front, but doesn't feel like it can be relied on 100 per cent of the time.
The inbuilt AI voice recognition system at one point engaged in a conversation about the weather rather than changing the air-conditioning settings, but is usually responsive. Equipment levels are generous and the resultant car is an EV that is very capable as a daily ride and with sufficient range for most trips.
All this at a much more affordable price than competitors, and in a reasonably distinctive package.