BMW 330e vs Volvo S60 T8
As the automotive world becomes increasingly electrified, we find out which does it better out of the BMW 330e and Volvo S60 T8
There's no escaping the fact that the future of the car contains some electrified element. Many new electric cars are launching and proving that such technology is genuinely viable, but what if a full EV still isn't a realistic proposition for you? Could your motoring future lie with a plug-in hybrid car?
Manufacturers are quite literally plugging every gap in their line-ups, and with hybrid technology advancing, these cars now require few compromises but offer big financial incentives when it comes to tax, fuel and other running costs. The latest model to join the ranks is BMW's 330e, a plug-in version of the German firm's 3 Series junior executive saloon that combines petrol and electric power.
That means there's only one rival: the Volvo S60 T8. The Swedish brand has proved something of a pioneer when it comes to plug-in power over recent years, after starting to implement this technology in its larger SUVs. But which is the better plug-in compact executive saloon car? Read on to find out.
BMW 330e
| | |
| --- | --- |
| Model: | BMW 330e M Sport |
| Price: | £39,980 |
| Engine: | 2.0-litre 4cyl petrol + electric motor, 288bhp  |
| 0-60mph: | 5.5 seconds |
| Test economy: |  55.9mpg/12.3mpl  |
| CO2: | 38g/km |
| Annual road tax: | £135 |
The 330e is BMW's next logical step in its roll out of 3 Series models. The firm's new junior executive saloon was launched this time last year, but this important plug-in model will be of big interest to company car users. So what's it like?
Design & engineering
BMW always designed the G20 3 Series with a plug-in variant in mind, so the car's CLAR architecture was engineered to accept a battery. It's mounted under the boot, so it does demand a little compromise when it comes to practicality, as we'll see, but it also brings benefits.
This is the second generation of plug-in hybrid 3 Series, but the formula is different. The battery has grown to 12kWh, of which 10.4kWh is usable. It supplies a 111bhp electric motor that drives the gearbox and rear wheels only, along with the 2.0-litre turbocharged four-cylinder petrol engine. The two combined deliver 288bhp and a total of 420Nm of torque. This means the 330e produces less power but more torque than the Volvo. However, it's also lighter, at 1,740kg compared with the S60's 1,960kg.
Alongside the hardware, there's lots of software with different driving modes to control the powertrain. The default hybrid setting combines the petrol and electric motors intelligently. There's also an Eco Pro setting for maximum efficiency.
Sport mode sharpens things up and keeps the petrol engine running all of the time, with an 'Xtra boost' setting for an even greater shove from the e-motor; maximum power is available for 10 seconds. There's an all-electric mode for driving in town, which offers a claimed 36-mile range.
With the supplied Type 2 cable, the 330e's battery takes three and a half hours to top up using the BMW's 3.7kW on-board charger; expect this to take a lot longer on a domestic three-pin supply.
In £39,980 M Sport trim, the BMW undercuts the Volvo by a significant £9,825, and despite giving away 97bhp, the kit tally is fairly level. The 3 Series features nav, a digital dash, Apple CarPlay, heated leather seats, climate and cruise control, parking sensors, a reversing camera and good safety tech, so it looks keenly priced compared with the S60.
Partnership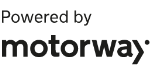 Need to sell your car?
Find your best offer from over 5,000+ dealers. It's that easy.
Quality mostly befits the 330e's price, too. The materials and build are generally good, although some cheaper plastics in places do creak, but otherwise there's little to split the two cars inside.
Driving
There are more differences in the way these two cars drive. Both models feel torque-rich due to the instant surge from their electric motors. The BMW's lower power output was clearly offset by its lower weight, yet it was still half a second slower from 0-60mph than the Volvo. It took 5.5 seconds, but this is more than adequate performance and rivals a hot hatch for acceleration.
In-gear the torque fill from the e-motor means it's much quicker than a diesel counterpart, too. Again, it trailed the S60 from 50-70mph in the higher gears, taking 6.2 and 8.3 seconds in seventh and eighth respectively, but as with its flat-out sprint, the 330e never feels slow, even if the S60 T8 was significantly quicker over these tests. Where the BMW betters the Volvo is with its handling. You certainly feel the extra few hundred kilograms or so over a diesel 3 Series, but the 330e still has the balance BMW is known for. It just rolls and pitches a little more, but the steering is heavier and better weighted than the Volvo's set-up.
The grip runs out in both cars earlier than you might expect due to their heavy batteries trying to tear them away from your chosen line, but the BMW counters this with a cossetting ride. It feels plusher and more forgiving over bad surfaces; the Volvo is a little more fidgety, but still rides well. Refinement in the 3 Series is great and in all-electric mode, wind and road noise are well suppressed. 
Practicality
The battery position means the 330e loses 105 litres of boot space compared with a conventional 3 Series, at 375 litres in total. This is slightly down on the S60. The good news is there's no compromise in passenger space, so the rear of the cabin is as roomy as we've come to expect from this seventh-generation 3 Series.
Both cars have flaps on their front left wings that protect their charging sockets, so bear this in mind when parking at a public charging point or if you have a tethered charger at home. The standard cables do have plenty of length to account for this, though.
Ownership
For a premium brand, BMW's results in our Driver Power 2019 survey weren't great; it finished in 25th position overall and in the dealer section of our polls, trailing Volvo.
Safety is a lot better – autonomous braking with collision warning and lane-departure alert are  standard. Eight airbags are also included, but if you want lane-keep assist and blind-spot warning, they're part of a £1,250 pack. Semi-autonomous cruise control to keep you in your lane also comes with that pack.  
Running costs
Plug-in cars have big tax benefits due to their low CO2 emissions. The 330e produces 38g/km of CO2, while the Volvo emits 42g/km. Both sit in the lowest 16 per cent Benefit-in-Kind (BiK) tax band, so higher-rate earners will pay £2,555 a year to run the BMW as a business vehicle. This is around £2,000 less than a 320d.
The Volvo is pricier and will cost more to run, at £3,184 a year for the same driver. Plug-ins are about efficiency, too, and the 330e returned 55.9mpg, which means an annual fuel cost of £1,248 (12,000 miles). Of course, plug-in more and costs will drop.
Testers' notes: "The BMW's eight-speed auto transmission is smooth and mostly manages the change between power sources well. However, in electric mode it can sometimes be a little jerky when coming to a stop."
Volvo S60 T8
| | |
| --- | --- |
| Model: | Volvo S60 T8 AWD R-Design Plus |
| Price: | £49,805 |
| Engine: | 2.0-litre 4cyl petrol + electric motor, 385bhp  |
| 0-60mph: | 5.0 seconds |
| Test economy: | 56.9mpg/12.5mpl  |
| CO2: | 42g/km  |
| Annual road tax: | £455 |
The S60 T8 takes Volvo's Twin Engine hybrid technology and packages it into a junior executive saloon that rivals the BMW 330e. However, is it a better-executed solution than its German rival?
Design & engineering
There's one great difference to the Volvo compared with the BMW: the price. In R-Design Plus trim to match the M Sport 330e, the S60 costs £49,805. That's £9,825 more than the BMW, which is significant.
As we've seen, the Volvo offers more power. Its 2.0-litre turbo and supercharged four-cylinder engine combines with an 86bhp electric motor to produce a total of 385bhp and 400Nm of torque. But unlike the BMW, the e-motor doesn't drive the eight-speed auto gearbox. Instead, the Volvo's electric drive unit is mounted on the rear axle for e-four-wheel drive. 
It doesn't offer any more electric range from its 11.6kWh lithium-ion battery, of which 9.9kWh is usable. Volvo also claims 36 miles on electricity alone, but in cooler test weather, both cars were seeing closer to 26 miles. Using a Type 2 cable (a £50 extra on the Volvo) with a 3.7kW supply, the S60 takes three hours 15 minutes to recharge. Like the BMW, the S60 will take much longer using a three-pin plug.
So the Volvo partly justifies its higher price by the extra power, but it's no different to the BMW when it comes to quality or kit. The cabin materials are nice and it's slightly better built than the 3 Series, but you don't get full leather: half-leather, half-cloth trim is standard. You also have to pay £375 extra for a reversing camera, which is standard on the BMW.
Parking sensors are included, though, along with climate and cruise control, heated seats, keyless operation and LED lights, nav and some other great tech, but smartphone connectivity is a £300 extra.
Side-by-side, the price difference is hard to justify when it comes to quality and tech, so the Volvo looks on the expensive side compared with the BMW.
Driving
While the T8 is obviously quicker thanks to its punchier powertrain, the 330e has more than enough performance, so you'd hardly call the BMW lacking. The Volvo was half a second faster from 0-60mph, taking five seconds, while it maintained this margin from 30-70mph through the gears.
There was nothing to split them from 30-50mph in third and fourth, but from 50-70mph the gap between the Volvo and BMW started to grow in the S60's favour as you move through the gears.
But this is where its advantage on the move ends, because the S60 is firmer than the 3 Series, so it's not quite as comfortable. The steering, too, is light and not as meaty as the BMW's. Neither offers much in the way of communication, but the 330e has better balance and, actually, equal traction, even though it's only two-wheel drive.
The Volvo's engine is coarser when it's working as well, but otherwise it's a nicely refined package.
One surprising feature is that the BMW feels like it rolls and pitches more than the Volvo; that's probably because the difference between a regular 3 Series and this plug-in when it comes to dynamism is greater. Both cars' eight-speed automatic transmissions were superbly smooth and rarely got caught out switching between power sources.
Practicality
Like the BMW, the Volvo demands a compromise when it comes to boot space. The standard S60 offers 442 litres, while the T8's battery pack and rear motor set-up cuts this to 390 litres – 15 litres more than the BMW. Both still have enough volume for day-to-day duties, but weekends away or multiple golf bags will test both cars more than their standard counterparts.
Otherwise, there's very little to differentiate the T8 inside from a normal S60, so the same big, lidded storage tray in the centre console and large door bins give plenty of space for odds and ends. The S60 is as roomy in the back as the BMW, too. If anything, there's slightly more legroom, but it's very marginal and you'll be hard-pressed to notice the difference.
The BMW gets a bag for its charging cables, while the Volvo has space under the boot floor for stowing them when they're not being used.
Ownership
Volvo's safety tech is extensive, and the S60 features lots of active systems to prevent incidents such as going off the road and avoid oncoming traffic. You also get autonomous braking, with pedestrian and cyclist detection. 
Lane-keep and blind-spot assist are part of an option pack, as with the BMW, but it only costs £625 here. Both cars scored a full five-star Euro NCAP safety rating.
Volvo's performance in our Driver Power 2019 poll was stronger than BMW's. It came 13th overall, while its official dealer network ranked ninth. That's still not a stunning result for a premium brand, though. 
Running costs
Hybrids are all about running costs, so it was pleasing that the Volvo returned 56.9mpg, which means an annual fuel bill of £1,266 – £22 less than the BMW.
While the S60 is slightly pricier for business users to run than the BMW, for private buyers the Volvo should retain more money. The T8 is predicted to hold on to 50.2 per cent (£24,997), losing £24,828 over three years or 36,000 miles. The BMW's residual value of 45.6 per cent (£18,227) equals depreciation of £21,753.
There's one other point to factor in. Both cars get a £10 break in annual VED due to their plug-in status, but because the Volvo exceeds the £40,000 threshold, you have to pay the five-year subsidy, so it'll cost £455 a year to tax after the first year.
Testers' notes: "The Volvo also has a 'B' mode for the gearbox, like many full EVs, that adds more regenerative braking when slowing down. It's a neat feature that gives you a taste of the full EV driving experience."
Verdict
First place: BMW 330e
These cars are well matched and little separates them except for price – which is where the BMW seals its victory in this test. That near-£10,000 difference between the two is just too much for the Volvo to overcome, given the 3 Series gets slightly more equipment, is near enough as practical, offers plenty of performance and – key for any plug-in hybrid – serves up strong efficiency. 
Second place: Volvo S60 T8
The Volvo is faster and rides as well as the BMW, plus its powertrain is punchy yet smooth while delivering strong fuel efficiency. But otherwise its clunkier infotainment system and price premium mean the S60 T8 can't carry off the victory over its German rival. However, the Volvo is an accomplished car that shows how right the manufacturer got it first time round with plug-in tech.
Also consider...
Mercedes C-Class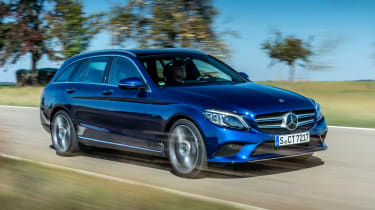 Model: Mercedes C 300 de SportPrice: £43,015Engine: 2.0 diesel + e-motor, 302bhp
Mercedes' take on a plug-in junior exec uses a four-cylinder diesel and an electric motor for a total of 302bhp, so it's more powerful than the BMW – but it's also pricier and Sport Edition doesn't feature as much kit as M Sport. The 300-litre boot is small, too.
Tesla Model 3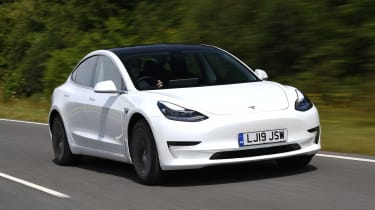 Model: Tesla Model 3 Standard RangePrice: £38,500Engine: 1x e-motor, 235bhp
Designed with batteries and electric motors in mind, while the Tesla's 254-mile claimed range limits usability a little compared with these PHEVs, it's cheaper and will cost less to run, while the boot is bigger, too. It's our reigning car of the year.
Figures
| | | |
| --- | --- | --- |
|   | BMW 330e M Sport | Volvo S60 T8 AWD R-Design Plus |
| On the road price/total as tested | £39,980/£43,520 | £49,805/£55,030 |
| Residual value (after 3yrs/36,000) | £18,227/45.6% | £24,977/50.2% |
| Depreciation | £21,753 | £24,828 |
| Annual tax liability std/higher rate | £1,278/£2,555 | £1,592/£3,184 |
| Annual fuel cost (12k/20k miles) | £1,248/£2,080 | £1,226/£2,044 |
| Insurance group/quote/VED | 33/£733/£135 | 42/£531/£455 |
| Cost of servicing | £25 per month (3 yrs) | £1,004 (3 years) |
| Length/wheelbase | 4,709/2,851mm | 4,761/2,872mm |
| Height/width | 1,827/1,444mm | 1,437/1,916mm |
| Engine | 4cyl in-line/1,998cc | 4cyl in-line/1,969cc |
| Peak power/revs  | 288/5,000 bhp/rpm | 385/6,000 bhp/rpm |
| Peak torque/revs  | 420/1,350 Nm/rpm | 400/2,200 Nm/rpm |
| Transmission  | 8-speed auto/rwd | 8-speed auto/4wd |
| Fuel tank capacity/spare wheel | 40 litres/£190 | 60 litres/£150 |
| Battery (total/usable)/e-motor power | 12.0/10.4kWh/111bhp | 11.6/9.9kWh/86bhp |
| Boot capacity | 375 litres | 390 litres |
| Kerbweight/payload/towing weight | 1,740/525/750kg | 1,960/469/2,000kg |
| Basic warranty (miles)/recovery | 3yrs (60,000)/3yrs | 3yrs (60,000)/3yrs |
| NCAP: Adult/child/ped./assist/stars | 25th/25th | 13th/9th |
| 0-60/30-70mph | 97/87/87/76/5 | 96/84/74/76/5 |
| Driver Power manufacturer/dealer pos. | 5.5/5.0 secs | 5.0/4.5 secs |
| 30-50mph in 3rd/4th | 2.4/2.9 secs | 2.5/2.9 secs |
| 50-70mph in 5th/6th/7th/8th | 3.9/5.0/6.2/8.3 secs | 3.7/4.1/4.9/5.3 secs |
| Top speed/rpm at 70mph  | 143mph/2,000rpm | 155mph/1,900rpm |
| Braking 70-0/60-0/30-0mph  | 45.8/33.9/8.9m | 47.0/34.6/8.7m |
| Auto Express econ. (mpg/mpl)/range | 55.9/12.3/492 miles | 56.9/12.5/751 miles |
| Govt urban/extra-urban/combined | 176.6-201.8mpg | 122.8-176.5mpg |
| Govt claimed electric range | 36 miles | 36 miles |
| Recharge time | 3hrs 30mins @ 3.7kW | 3hrs 15mins @ 3.7kW |
| Actual/claimed CO2/tax bracket | 117/38g/km/16% | 115/42g/km/16% |
| Airbags/Isofix/park sensors/camera | Eight/yes/yes/yes | Seven/yes/yes/£375 |
| Auto box/lane-keep/blindspot/AEB | Y/£1,250*/£1,250*/y | Yes/£625*/£625*/y |
| Clim./cruise ctrl/leather/heated seats | Yes/yes/yes/yes | Yes/yes/half/yes |
| Met paint/LEDs/keyless/pwr tailgate | Yes/y/£990*/£990* | £675/yes/yes/no |
| Nav/digi dash/DAB/connected services | Yes/yes/yes/yes | Yes/yes/yes/yes |
| Wireless charge/CarPlay/Android Auto | £350*/yes/no | No/£300*/£300* |