Volvo S60 vs BMW 3 Series
Can the new Volvo S60 saloon woo buyers away from the class-leading BMW 3 Series? We put it to the test to find out…
Volvo has been busy growing its SUV range in recent years with a string of superb models, but the Swedish brand isn't leaving its roots behind. Despite SUVs being trendy at the moment, some buyers still prefer estate cars (such as the V60, which showed its ability with a twin-test victory over the Audi A4 Avant) and saloons.
The S60 is the latest model in the brand's range, and competes in the junior executive car class with the BMW 3 Series. The German model is almost as fresh as the S60, and it recently beat the Mercedes C-Class and the Jaguar XE in its first group test in Britain, so in every sense it's the car the S60 has to beat here.
• Best executive cars on sale right now
Compact executive saloons like these are popular in the UK because they offer upmarket interiors, plenty of tech and enough practicality for family life, but they're also great to drive and comfortable enough for business users to spend a lot of time behind the wheel. Volvo currently only offers the S60 in petrol form, with no diesels anywhere in the range. That means it goes up against BMW's 330i here.
Buyers will be looking for a blend of refinement and performance from higher-powered petrol engines such as these, so that will be a key part of this shootout.
But can Volvo's latest model match the evergreen 3 Series to take victory in this junior exec twin test?
Volvo S60
| | |
| --- | --- |
| Model: | Volvo S60 T5 R-Design Edition |
| Price:  | £37,935 |
| Engine:  | 2.0-litre 4cyl petrol, 247bhp  |
| 0-60mph:  | 6.8 seconds |
| Test economy:  | 37.9mpg/8.3mpl  |
| CO2: | 155g/km |
| Annual road tax:  | £140 |
Volvo's new S60 is closely related to the manufacturer's excellent V60 estate, with a slightly sportier edge to this saloon. There's only one version available at the moment: this T5 R-Design Edition model, and it costs from £37,935. 
Design & engineering
If the S60 looks familiar, that's probably because it features the trademark styling cues that have made the firm's current range so appealing to so many buyers. It's bridged the gap to brands like BMW.
Larger cars from the Swedish firm are based on Volvo's Scaleable Product Architecture (SPA), with common visual traits including a set of signature LED headlights, a large badge and a wide grille.
The S60 uses sophisticated double-wishbone front suspension and Volvo's 'integral link' rear end – in effect a multi-link system, but with a clever transverse leaf spring rather than coil springs.
The platform allows for electrification in the future, and plug-in hybrid models will join the range later this year. But for now the S60 is only available in front-wheel-drive form, with a 247bhp turbocharged four-cylinder petrol engine.
Interior quality is good and the Swedish saloon feels just as well built as the BMW 3 Series, although there are still some hard plastics in the cabin. Volvo has placed them in areas you're less likely to notice every day, though, so it's easy enough to forgive. The nine-inch infotainment screen uses a modern interface and is integrated nicely into the dashboard, and you get a digital instrument cluster, too.
In R-Design Edition trim the Volvo also features sat-nav, autonomous braking, parking sensors and LED lights, plus heated seats and a heated steering wheel, so it basically has as much kit as the BMW.
Driving
While the S60 passes the test for quality and equipment, it suffers from a bit of an identity crisis when it comes to the driving experience.
Partnership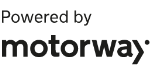 Need to sell your car?
Find your best offer from over 5,000+ dealers. It's that easy.
With a powerful turbocharged petrol engine under the bonnet, you would expect the Volvo to have agility to match, but it's quite a bit behind the BMW in this area. While body roll isn't too bad, the light steering is devoid of life and there's very little engagement even when cornering quickly. Its grip is impressive, but the front-wheel-drive S60 disappoints if you do push it hard.
In contrast, the BMW's chassis is exciting to experiment with when you're going quickly, yet it settles down to be just as solid and assured when you're driving normally. The S60 is good to drive, it's just a bit dull – which makes you wonder why you would want the power of the T5 petrol engine and not the efficiency of a diesel powerplant.
The motor also misses the mark next to the BMW's unit. The Volvo's 2.0-litre engine isn't as smooth or fun to rev as the 330i's, with a dull note that's also louder in the cabin than the 3 Series'.
In our acceleration tests, the S60 took 6.8 seconds to sprint from 0-60mph, which was over a second slower than the 330i's 5.6-second time. Through the gears from 30-70mph, the Volvo posted a time of six seconds flat, but that was still 0.8 seconds behind the BMW. This performance gap is partly explained by the near-150kg difference between the two models, but also because the Volvo's gearbox is a bit slower to shift. It's smooth enough when you're driving normally, but the BMW's is just as good there, too.
All of that might be forgiven if the S60 was a super-comfortable cruiser, but it falls behind its rival in this regard as well. On our car's optional 20-inch alloy wheels, the Volvo rode more harshly than the BMW at lower speeds, especially over potholes and big bumps. At least the S60's chassis is mostly content at motorway speeds, though, and that's core to an executive saloon's remit, after all.
Practicality
Comfortable and relatively compact seats don't take up too much space inside the S60, so there's lots of leg and headroom for passengers in the back, and a decent amount of in-cabin storage, too.
Unfortunately, the Volvo's boot is nearly 40 litres smaller than the BMW's 480-litre load bay, so it has a bit less room for luggage. It's about one small bag's worth, though, so the deficit won't cause too much of a problem for most users; there's more than enough for the weekly shop or a couple of suitcases.
Ownership
Volvo ranked 13th in the makers' chart of our Driver Power 2019 satisfaction survey, which is middle of the pack, but ahead of rival BMW, in 25th place. The Swedish brand's garages scored well in our latest dealer poll, too, finishing ninth, which was again far ahead of the German firm's network; it came 19th.
Autonomous braking with pedestrian detection and lane-keep assist are fitted as standard, along with oncoming lane mitigation, which helped the S60 score five stars in its recent Euro NCAP crash test. 
Running costs
The S60 managed 37.9mpg on test, which translates to an annual fuel cost of £1,844 – not bad considering the nature of the engine under the bonnet. The BMW returned 31.2mpg, which will cost £2,238 over 12,000 miles.
Residual values aren't too bad in either car. The Volvo is predicted to retain 48.8 per cent of its list price after three years, so it'll be worth £18,508, having shed £19,427 of its original cost.
The 330i will keep an estimated 45.4 per cent of its value in the same time, losing £21,392. It will be worth £17,773 at the end of a typical ownership period. 
Testers' notes: "With a smooth six-cylinder engine, the S60 might have made more sense, but Volvo is only using four-cylinder power units in its modern range. The 3 Series has a wider and more appealing choice."
BMW 3 Series
| | |
| --- | --- |
| Model: | BMW 330i M Sport Sport-auto |
| Price:  | £39,165 |
| Engine:  | 2.0-litre 4cyl petrol, 254bhp   |
| 0-60mph:  | 5.6 seconds |
| Test economy:  | 31.2mpg/6.9mpl  |
| CO2: | 134g/km |
| Annual road tax:  | £140 |
The BMW 3 Series arrives here fresh from a win against key rivals in 320d diesel form, but we're looking at the 330i petrol here. Previous models with this badge have had six-cylinder motors, but now it's a 2.0-litre four-cylinder unit. It costs from £39,165 in M Sport trim. 
Design & engineering
This latest G20 3 Series sits on an all-new platform: BMW's CLAR architecture, which is also used for the brand's larger models, such as the excellent 5 Series.
The 330i has a 2.0-litre four-cylinder petrol engine, with 254bhp, so it's closely matched to the S60 T5 on paper. However, power is sent to the rear wheels (the S60 is front-wheel drive only) through BMW's eight-speed Sport automatic gearbox. Unlike its rival, the 330i uses MacPherson struts and a conventional multi-link rear set-up.
Our test car was fitted with the optional £2,200 M Sport Plus package, which adds adaptive dampers and an M Sport differential to improve the model's agility and traction.
Clever active aero tech, such as an automatically-opening grille at the front, maximises efficiency, and as with most premium models in 2019, including the S60, there are selectable driving modes as well.
The step up over the previous model in terms of tech continues into the cabin, which is better than ever. There's a large, central infotainment screen, along with a digital instrument cluster, and both units are sharper than the Volvo's set-ups.
Sat-nav and Apple CarPlay are both standard, along with BMW's connected services. M Sport models offer 18-inch alloys, parking sensors, a reversing camera, LED lights, heated leather seats and autonomous braking. M Sport suspension and a sportier bodykit (in comparison with lower-spec cars) are also fitted.
Driving
The BMW 3 Series has long been the benchmark for handling in the compact executive class, and that's no different with this new model. It sets a new standard for how well a small saloon should drive by mixing excellent control and composure with a smooth ride, and the saloon even manages to throw some fun into the mix as well.
The steering is better weighted than the S60's, but it's devoid of feel or feedback. It's the chassis that shines here, though; it behaves as you'd want a sports car to, with a hint of life and movement when you ask more and more of it through corners, but without feeling skittish. For a saloon car, it's a lot of fun, and yet it doesn't sacrifice ride quality, either.
It's a little firm, but nowhere near as unsettled as the Volvo on a rough road. Our car's adaptive dampers are expensive, but probably one of few options that are worth adding. There's not too much difference between the driving modes, but the damping is more controlled in general than the standard set-up.
The engine is also a strong point, because it's more refined and yet more responsive and exciting than the Volvo's slightly clinical motor. The S60 gets the job done – it's certainly a quick car – but the 330i is faster and more fun. In our in-gear tests, the BMW bettered the Volvo every step of the way. From 30-50mph in third and fourth, it took 2.8 and 3.5 seconds respectively, which was 0.7 and 1.5 seconds quicker than its rival. In top gear it covered 50-70mph in 13.4 seconds, which is acceptable for a motorway overtake without changing gear, but the Volvo needed 19.4 seconds, which feels like rather a long time from behind the wheel.
Practicality
BMW's focus on the driver extends to ergonomics, because the 3 Series has one of the best driving positions in this class, certainly well ahead of the S60's. Still, the Volvo's very comfortable seats help make up for it.
BMW hasn't compromised on rear-seat legroom, though; there's enough for adults to sit comfortably in the back. It's just a little dark in the rear.
Plus there's a 480-litre boot – which is 38 litres up on the S60's – and plenty of in-cabin storage, thanks to the big cubby in the centre console. The 3 Series matches the Volvo in this respect.
Ownership
Although Euro NCAP hasn't tested the 3 Series yet, we expect a good result, because autonomous braking, collision and lane departure warning are all standard. All models have eight airbags and a reversing camera as well.
But BMW didn't fare well in Driver Power 2019; it finished 25th in the manufacturers' section, near the bottom of the list. Its garages trailed Volvo's in our latest dealer survey, too, so the German brand has work to do to when it comes to owner satisfaction.
Running costs
Junior executive saloons are often run as company cars, and the 330i comes out on top here, even though it has a higher list price. With CO2 emissions of 134g/km, it sits in the 30 per cent bracket for Benefit-in-Kind (BiK) tax, so will cost £4,668 a year for higher-rate earners.
The S60 T5 emits 155g/km of CO2, so it's in the 35 per cent BiK category. That means the Volvo will cost our higher-rate taxpayer £5,229 a year. However, there's more standard kit on the S60, so you won't have to add as many options as on the BMW, which increases the tax costs.
On test the 3 Series returned 31.2mpg, which trailed the S60's 37.9mpg figure, but neither model is likely to be a first choice for those buyers looking for fuel savings; there's always the 320d to cater for that. Diesel isn't an option on the S60, however.
Testers' notes: "It's not just the engine that's quieter in the BMW, because wind and road noise are better suppressed at motorway speed as well – even on the 3 Series' standard run-flat tyres."
Verdict 
First place: BMW 3 Series
The 330i is a clear winner here. It's not quite as well equipped as the S60, but you can still add extras to match the Volvo's spec. What you can't add to the S60 is what makes the BMW great: a well-damped and comfortable ride, brilliant handling, stronger performance, intuitive and modern-looking infotainment and a big boot. It's better than the Volvo in nearly every way.
Second place: Volvo S60
The S60 succeeds in offering something a bit different in this class, because its design and driving experience are quite different from similarly priced rivals. However, the Volvo isn't as good to drive as the 330i, it rides poorly on large alloys, has a dull engine that's lacking performance next to its rival, and is less practical. Still, it's good value on finance, and upcoming hybrid models should add to its appeal.
Is it worth waiting for this model?
Audi A4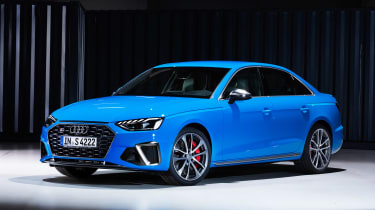 Model: Audi A4 45 TFSIDue: SeptemberPrice: From £27kEngine: 2.0-litre 4cyl, 242bhp 
Audi has just released details of the new A4 saloon, which will feature a fresh exterior and interior look, plus mild-hybrid technology for its wide range of engines. A 45 TFSI version will rival the 330i and S60 T5.
Figures
| | | |
| --- | --- | --- |
|   | BMW 330i M Sport Sport-auto | Volvo S60 T5 R-Design Edition |
| On the road price/total as tested | £39,165/£48,895 | £37,935/£41,195 |
| Residual value (after 3yrs/36,000) | £17,773/45.4% | £18,508/48.8% |
| Depreciation | £21,392 | £19,427 |
| Annual tax liability std/higher rate | £2,334/£4,668 | £2,614/£5,229 |
| Annual fuel cost (12k/20k miles) | £2,238/£3,730 | £1,844/£3,073 |
| Insurance group/quote/road tax cost | 32/£568/£140 | N/A/£522/£140 |
| Servicing costs | £399 (3 years) | TBC |
|   |   |   |
| Length/wheelbase | 4,709/2,851mm | 4,761/2,872mm |
| Height/width | 1,442/1,827mm | 1,437/1,916mm |
| Engine | 4cyl in-line/1,998cc | 4cyl in-line/1,969cc |
| Peak power/revs  | 254/5,000 bhp/rpm | 247/5,500 bhp/rpm |
| Peak torque/revs  | 400/1,550 Nm/rpm | 350/1,800 Nm/rpm |
| Transmission  | 8-speed auto/rwd | 8-speed auto/fwd |
| Fuel tank capacity/spare wheel | 59 litres/run-flats | 55 litres/£150 |
| Boot capacity | 480 litres | 442 litres |
| Kerbweight/payload/towing weight | 1,470/590/1,600kg | 1,616/624/1,800kg |
| Turning circle | 11.4 metres | 11.3 metres |
| Basic warranty (miles)/recovery | 3yrs (60,000)/3yrs | 3yrs (60,000)/3yrs |
| Driver Power manufacturer/dealer pos. | 25th/19th* | 13th/9th* |
| NCAP: Adult/child/ped./assist/stars | N/A | 96/84/74/76/5 (2018) |
|   |   |   |
| 0-60/30-70mph | 5.6/5.2 secs | 6.8/6.0 secs |
| 30-50mph in 3rd/4th | 2.8/3.5 secs | 3.5/5.0 secs |
| 50-70mph in 5th/6th/7th/8th | 4.6/6.1/7.7/13.4 secs | 5.6/7.0/10.4/19.4 secs |
| Top speed/rpm at 70mph  | 155mph/1,550rpm | 145mph/1,750rpm |
| Braking 70-0/60-0/30-0mph  | 43.7/31.4/8.4m | 43.9/32.0/8.4m |
| Noise outside/idle/30/70mph | 68/43/61/70dB | 69/45/61/71dB |
| Auto Express econ. (mpg/mpl)/range | 31.2/6.9/405 miles | 37.9/8.3/458 miles |
| WLTP combined mpg | 40.4-41.5mpg | 35.3-39.8mpg |
| WLTP combined mpl | 8.9-9.1mpl | 7.8-8.8mpl |
| Actual/claimed CO2/tax bracket | 209/134g/km/30% | 172/155g/km/35% |
|   |   |   |
| Airbags/Isofix/park sensors/camera | Eight/yes/yes/yes | Seven/yes/yes/yes |
| Auto box/lane-keep/blind spot/AEB  | Yes/yes/£1,250^/yes | Yes/yes/yes/yes |
| Clim/cruise ctrl/leather/heated seats | Yes/yes/yes/yes | Yes/yes/yes/yes |
| Metallic/LEDs/keyless/power tailgate | £670/y/£990**/£990** | £675/yes/yes/no |
| Nav/digital dash/DAB/connected apps | Yes/yes/yes/yes | Yes/yes/yes/yes |
| Wireless charge/CarPlay/Android Auto | £350/yes/no | No/yes/yes |