Volvo XC90 gets Polestar performance upgrades
Volvo's XC90 is now available with Polestar-developed performance upgrade kits, priced from £835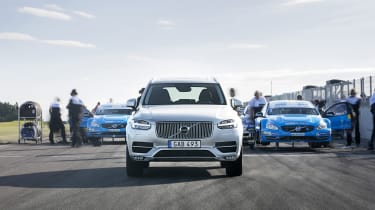 Volvo's XC90 may be getting a full-fat Polestar variant eventually, but to whet our appetite in the meantime the Swedish firm has released some Polestar inspired performance upgrades for the seven-seat SUV.
Catchily known as Polestar Performance Optimisation, the upgrade packs start from £835 and can be applied to both the D5 diesel and T6 petrol powertrains on the Audi Q7 rival. Don't expect a big difference, however: The D5 diesel only gets an extra 7bhp, up from 222bhp to 229bhp, while torque is upped 30Nm to 500Nm.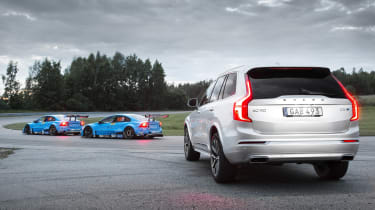 The T6 petrol gets boosted from 316bhp to 330bhp, and gains 40Nm of torque to get a total of 440Nm. While none of those increases sound like much, Volvo claims mid-range responsiveness is significantly improved as the power band is more even accross the rev-range. The automatic gearbox software is also rejigged to provide faster shifts.
Performance and economy figures are yet to be revealed, however, but shouldn't change much. The upgrade kit can also be fitted to all other models in Volvo's range except the V70, XC70 and S80, and takes 30 minutes to install via a main dealer.
Read our full review of the new Volvo XC90 here...