Aston Martin growth spurt continues with £43m profit in Q1
Aston Martin has been named as the 'world's fastest growing auto brand' having returned big profits in Q1 of 2018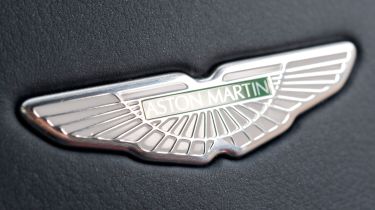 Aston Martin has announced pre-tax profits of £43.7 million in the first quarter of 2018, leading to the British marque being named "the world's fastest growing auto brand" by consultancy firm, Brand Finance.
The profit rise has been largely credited to the recently launched DB11 V8 Coupe and Volante models along with early interest in the new Vantage, even though it is still in its pre-production phase.
• Aston Martin DBS Superleggera Volante spied
Aston Martin also credits the rise in profits to the deliveries of limited edition models such as the Vanquish Zagato Volante, Vanquish Zagato Speedster and DB4 GT Continuation.
While profits may be up, the actual volume of vehicles produced has dropped slightly with only 963 units built, compared with 1,203 units in the first quarter of 2017. This is partly due to the average selling price of each vehicle rising by 11% to £160,000.
Volume is also down as Aston Martin prepares for production changeovers with the new DB11 Volante, the Vantage and the successor to Vanquish, the upcoming DBS Superleggera, all due to enter series production. Order books have been exceeding production capacity, too. Overseas production volumes have increased, however, as Aston prioritise the growing markets in the US, China and the Asia Pacific regions.
Investment has continued to increase, with £68million being invested in research and development at its new manufacturing facility in St Athan, Wales.
Dr Andy Palmer, Aston Martin President and Chief Executive Officer, said: "Aston Martin delivered another quarter of positive pre-tax profit, achieved in a period of significant planned investment in new products and manufacturing facilities. This is a good set of results during a quarter of planned model changeovers, during which orders have continued to grow for our exciting new models."
With the unveil of the new Lagonda Vision Concept at the 2018 Geneva Motor Show and the finalised production of the Vantage, Aston Martin are predicting even larger profits in the second quarter of 2018.
Aston Martin is saying goodbye to the V12 Vantage with a run-out V600 variant…