Aston Martin announces £30m Brexit contingency fund
British supercar manufacturer pledges £30m fund to ensure production and customer deliveries continue as normal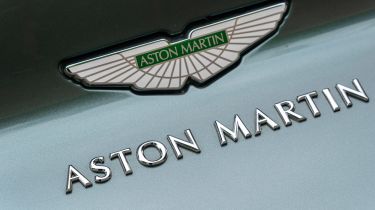 Aston Martin is creating a £30m Brexit fund to ensure its business is not interrupted by the UK's imminent departure from the EU.
The British supercar maker's board announced the plan in a presentation of the firm's preliminary full-year financial results for 2018.
• Driving in Europe after Brexit: everything you need to know
A sum of "up to £30m of advanced working capital and/or operating expenses" will be set aside in order to "protect production and customer deliveries".
The news comes in the midst of a raft of warnings against a no deal Brexit from the automotive industry, particularly from large-volume manufacturers.
In recent weeks, Nissan has ditched plans to build its X-Trail SUV in Sunderland and Ford has announced around 400 job cuts at its Bridgend factory, while the boss of Jaguar Land Rover said the current political situation could result in the loss of "tens of thousands" of jobs.
In addition, Honda is shutting its Swindon plant – although it has been claimed this is unrelated to Brexit – and UK manufacturing has seen its eighth consecutive month of decline, with demand from China falling 72.3 per cent.
• Ford prepares to pull UK production after Brexit
Nevertheless, Aston Martin's preliminary financial results show the brand enjoyed a 31 per cent boost in wholesale volumes in China last year and 44 per cent in the Asia-Pacific region as a whole.
The premium manufacturer also saw a 17 per cent increase in UK wholesales, 13 per cent in Europe, the Middle East and Africa, and 38 per cent in the Americas.
Aston Martin's total revenue hit a record £1.1bn – up 25 per cent year-on-year – while operating profit was up 18 per cent to £147m.
What effects do you think Brexit will have on the British car industry? Let us know your thoughts in the comments...