New Aston Martin Vanquish to get V12 with more than 700bhp
The next Aston Vanquish will use a highly tuned version of the DB11's twin-turbo V12 – launching in 2018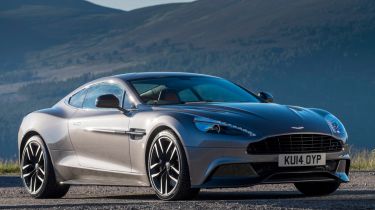 The next-generation Aston Martin Vanquish will launch with a tuned version of the DB11's new twin-turbo V12 – possibly with more than 700bhp. Bosses have this week confirmed there is "significant headroom" for more power from the already potent 12-cylinder, with the new Vanquish a likely target.
As a GT car, Aston's engineers are satisfied with the DB11's 600bhp V12. However, as the Vanquish has historically sat at the top of the product range, it'll need a significant power boost to maintain its position as the brand's flagship model.
• Aston Martin DB11 twin-turbo V12 production starts
Chief powertrain engineer Dr Brian Fitzsimons told Auto Express the twin-turbo V12 has been "proven to 820bhp" during testing – with some "very elegant solutions" to help marry relatively low emissions with a sizeable power output.
When the DB11 arrives in showrooms this autumn, it will momentarily surpass the Vanquish for outright power. Speculation suggests a jump from the current car's 565bhp to more than 700bhp is entirely feasible – thanks to the added turbochargers and more efficient engine. That figure could trump the 731bhp Ferrari F12, approaching the output of that car's hardcore 769bhp tdf version.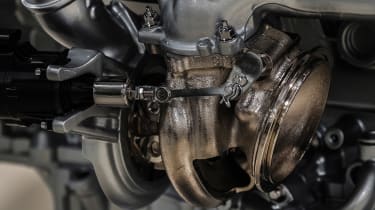 Fitzsimons also told us the engine could be adapted later down the line to utilise electrification – helping Aston meet ever-stringent global emissions regulations.
"The engine has been designed with protection for future drivetrains", he said. "I can deploy electrification when I want".
When asked if turbocharging and electrification were the future for Aston Martin, he said: "I think so. But there is always space for something special" - hinting that limited run, naturally aspirated V8 and V12 models could still form part of the company's future.
The next-generation Aston Martin V8 Vantage will launch next year, with a Mercedes-AMG sourced 4.0-litre bi-turbo V8. The DB11 engine will likely feature in a V12 version later down the line, before being shoehorned into a revised Rapide saloon.
What do you think of an Aston Martin with more than 700bhp? Let us know in the comments section...