Audi quattro under new management
Heinz Hollweger to manage Audi quattro brand and oversee new RS and R8 models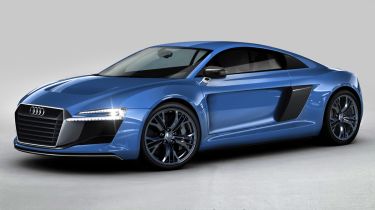 Audi will make its second major senior management change in as many months when Francisus van Meel is replaced as Managing Director of quattro GmbH in the upcoming weeks.
The move, expected to take place before the Geneva Motor Show in March, will follow on the heels of the transfer of design boss Wolfgang Egger to Audi's Giugiaro subsidiary in February.
Mr van Meel will be replaced by senior Audi engineering figure, Heinz Hollweger, who has been responsible for vehicle development, sources admitted.
• Audi S1 confirmed for Geneva Motor Show
Mr van Meel, 46, took over the running of quattro GmbH in May, 2012 and gave the RS brand the widest model range in its history, including the introduction of the RS 6 Avant, the RS7, the RS Q3 and a facelifted RS5 family.
Yet internal sources have revealed Mr van Meel is being moved on to Audi's Chinese arm on the orders of of Audi engineering boss, Ulrich Hackenberg.
Sources suggest the forthcoming all-new Audi R8 may have disappointed Mr Hackenberg, especially in comparison to its sister car, the Lamborghini Huracan, forcing Audi into a full revamp of its setup and some of its core engineering less than a year away from its market launch. Mr van Meel has also been stuck with the failure of the R8 e-tron to meet its production schedule and range targets.
While quattro GmbH has hit new heights of profitability under his management, its failure to deliver the R8 e-tron to production has been a dent in Audi's high-powered brand, which rivals the Mercedes AMG and BMW M divisions.
• Audi R8 e-tron to be built after all
A 60-year-old Austrian, Mr Hollweger studied in Vienna and has been Audi's head of vehicle development since 2005.
Sources have confirmed Mr van Meel has accepted a prominent role at Audi China, the single biggest market for Audi worldwide.
It is almost certain he will head up the brand's Research and Development Centre in Beijing, opened a year ago, which is focused directly on the Asian region.
"The Audi R&D Center Asia is an important milestone in the internationalization of our innovation capacities," Audi Board of Management Chairman, Rupert Stadler, said at the opening of the facility.
"The teams will work in close contact with the customers in Asia and they will ensure that valuable ideas an innovations from Asia can be integrated into the early conceptual development phase of our products."