Audi A3 - best hatchbacks 2018
The Audi A3 is a desirable car that brings a touch of class to the hatchback sector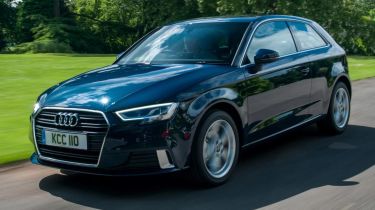 Audi makes some of the most desirable cars on the planet, and while the A3 isn't the most expensive or glamorous model in the range, it brings a slice of automotive luxury to the hatchback market.
You can't fail to recognise its distinctive grille and headlamps, which ape the look of the firm's larger saloons, but cabin quality is what Audi does best, and the A3 doesn't disappoint. Its classy interior provides a welcome taste of what makes big Audi saloons so good, mixing top-notch materials with a smart design. Neat details include a 5.8-inch screen that pops up from the top of the dash on all models in the range.
Yes, you pay a premium for all of this luxury, but the A3 still appeals thanks to the low emissions of its efficient turbocharged petrol and diesel engines. The five-door Sportback is also perfectly suited to family buyers, for whom the sportier three-door is too impractical.
Best hatchbacks to buy now