DS 4 vs Audi A3: 2022 twin test review
Audi's A3 may be the benchmark in the premium hatchback class, but DS wants to challenge that status with its new 4
Fuel prices might have recently passed their peak, but many new-car buyers can find ways to beat the squeeze. One of the best ways is to buy a more compact car; another is to switch to plug-in hybrid power.
Downsizing might seem like a dirty word to those who demand luxury, but there are options for drivers who want to feel spoiled with quality and tech, two of which we have here.
New to the scene is the DS 4. The posh offshoot of Citroen makes vehicles with style that often leaves us wishing for more substance. Like its stablemates, this new offering is certainly striking, so will it be more of the same for DS, or has the French firm finally turned a corner?
There's no sterner test for DS than the Audi A3. It's the car that in effect defined the premium hatchback class, and those looking to move from a larger Audi into something more pragmatic really won't feel short-changed.
DS 4
| | |
| --- | --- |
| Model: | DS 4 E-TENSE 225 Cross Rivoli |
| Price: | £42,200 |
| Powertrain: | 1.6-litre 4cyl, 12.4kWh battery, 222bhp |
| 0-62mph: | 7.7 seconds |
| Test economy: | 56.2mpg/12.4mpl |
| CO2: | 30g/km |
| Annual road tax: | £155 |
The new DS 4 range is split into two parts: the standard models and the Cross driven here. In top-spec Rivoli trim with the plug-in hybrid powertrain, the Cross is priced from £42,200. This range-topping trim level has a handful of options available, but the only extra fitted to our test car is metallic paint, which brings it to £42,795.
Design & engineering
Breaking into the premium segment is tough. Just ask Lexus; over 30 years on from its inception, it still can't match the sales figures of the big German three. But the Japanese brand has carved out a unique style, which draws a loyal following.
DS has taken a similar route. Inside and out, it's a world away from the A3 – or indeed other German rivals from BMW and Mercedes – in terms of design. Flamboyant angles and curves set it apart from a distance, and up close the intricate tail-light design and leather-lined cabin feel very expensive. 
Indeed, thanks to the liberal use of leather and soft-touch materials, for the most part the DS 4's interior has the Audi's easily beaten for quality. The detailing is well judged; the integration of the directional vent controls within the bank of physical switches in the centre of the dash is very smart, for example, and a little more understated than some of DS's previous models. 
There are quite a few different textures and surfaces going on, though; where the Audi is perhaps overly minimalist, the DS almost takes it too far the other way.
Under the skin, the underpinnings are very familiar. The EMP2 set-up here most closely matches those of the new Peugeot 308 and Vauxhall Astra, right down to the 222bhp plug-in hybrid powertrain. That figure is achieved with a combination of a 1.6-litre turbocharged petrol engine and a 108bhp electric motor; power from both elements is sent to the front wheels. A 12.4kWh battery means a range of 33.5 miles, and with a top speed of 83mph in e-mode, it'll be possible to cover many kinds of commute without using the combustion engine at all.
Partnership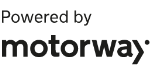 Need to sell your car?
Find your best offer from over 5,000+ dealers. It's that easy.
Driving
The original Citroen DS was famed for its incredible ride comfort – something more recent DS models have lacked until now. Sure, this latest 4 doesn't have the magic carpet quality that the classic car's hydropneumatic set-up could deliver, but it feels soft and forgiving over bumps that the Audi thumps into a little more abruptly. That smoothness can be found not only through town, where it does a great job of filtering out poor surfaces, but also at higher speeds, where it remains a soothing and relaxing place to be. 
The comfort hasn't come at the expense of too much body control, either. Yes, there's a little bit of body roll in corners, but it doesn't feel flustered. Combined with fairly slow steering, which is well matched to the response of the chassis, there's a classically French feeling to the ride/handling balance that's missing from other DS models. 
The plug-in hybrid system isn't without its flaws, though. The engine sounds surprisingly noisy from within the cabin – even at idle, but especially under acceleration, where it sounds thrashy – and the electric motor emits a distinct whine. 
These two areas feel out of character with the impressive overall refinement. While the electric drive is smooth and performance is strong (at 7.7 seconds, the DS 4's 0-62mph time is a smidge behind the Audi's 7.6-second figure), there's a little jerkiness when the combustion engine powers up. However, as we'll go on to see, the A3 is hardly perfect when it comes to the way it delivers its power. 
Practicality
Long-legged passengers will be happier in the back of the DS than the Audi A3. Kneeroom is impressive here, just edging the A3, which itself is better than the Mercedes A-Class. It's a shame that a low roofline compromises rear headroom, though, and the central seat is quite narrow and raised compared to the Audi's – although the A3's firm centre backrest isn't great, either.
On the plus side, the DS 4's rear-seat occupants can keep their devices topped up with a pair of USB sockets. Those up front have a pair of USB-Cs, plus a vast cubby in which to hold a smartphone and a second space farther back, but that's quite shallow. The front door bins are carpeted, so items don't rattle around too much on the move.
Ownership
There weren't enough DS owners surveyed to provide a clear picture of the brand's standing in the latest Auto Express Driver Power rankings, but its French counterparts show that the overall outcome should be promising. Out of 29 brands surveyed, Peugeot took a fantastic fourth place and Citroen was above average in 13th – well above Audi in 22nd.
Peugeot and Citroen buyers experienced fewer faults than not only every VW group brand surveyed (including Audi) but also Mercedes and BMW drivers, too – encouraging for prospective DS buyers when the DS 4 is so mechanically similar to the latest Peugeot 308. 
Running costs
The real-world economy figures for plug-in hybrids vary wildly based on how they're used. While few drivers will get close to the DS 4's and A3's identical WLTP rating of 217.3mpg, it would be technically achievable with mainly short journeys and regular charges.
Our mix of long-distance drives, short trips and everything between resulted in returns of 58mpg for the A3 and 56.2mpg for the DS 4. Those who cover shorter distances more often should expect to pay less than the estimated £1,800 or so each 12,000 miles costs in this pair. 
Tester's notes: "It's a shame that DS hasn't been more adventurous with the colour options inside. A slightly dowdy black is standard; brown is a £2,450 option."
Audi A3
| | |
| --- | --- |
| Model: | Audi A3 Sportback 40 TFSI e S line |
| Price: | £36,245 |
| Powertrain: | 1.4-litre 4cyl/e-motor, 201bhp |
| 0-62mph: | 7.6 seconds |
| Test economy: | 56.2mpg/12.4mpl |
| CO2: | 30g/km |
| Annual road tax: | £155 |
With a list price of £36,245, the Audi A3 Sportback here is a fair chunk cheaper than the DS 4. However, as we'll see, in some areas it can't quite match its rival's kit levels, which goes some way towards explaining the deficit.
Design & engineering
When it made its debut back in late 1996, the A3 created the premium hatchback segment. Now in its fourth generation, the Audi has set a template that many rivals want to beat.
The key to its success is to place a desirable badge and luxurious accommodation onto fairly humble underpinnings; the MQB platform it uses is widely shared throughout the Volkswagen group. Audi really makes the most of it, though; from modestly powered petrol and diesel models to the fire-breathing RS 3, there's something for all buyers. 
This plug-in hybrid model sits between those extremes. The layout is similar to the DS 4's: the electric motor produces an almost identical 107bhp, while the combustion side of things is handled by a 1.4-litre turbocharged petrol engine. Combined, the pair make 201bhp and 350Nm – that's 21bhp and 10Nm less than the DS 4. However, Audi also offers a more potent PHEV; it has the same basic hardware, but produces a combined 242bhp and 400Nm. At 10.4kWh, the battery is 2kWh smaller, and its WLTP electric-only range is shorter by 2.5 miles, at 31 miles.
The Audi's maximum charge speed of 2.9kW is rather disappointing next to the DS's 7kW, which is the rate you get from a home wallbox. That means it'll take four-and-a-half hours to replenish the A3's battery, while the DS 4's takes less than two hours.
For those new to driving hybrids, the A3's 'e-tron' hybrid menu is among the simpler ones around. There are four options: full EV mode; hybrid; a 'hold' mode which keeps a set amount of charge in the battery (ideal if you want to save electricity for an urban area later in the journey); or recharge, which uses the engine to replenish the battery – although this uses a lot of fuel in doing so.
There are some parts that Audi still excels at: the driving position is very comfortable, and both the seat and steering wheel have a huge range of adjustment to suit all shapes and sizes. However, the cabin design doesn't look as sharp as the DS's, and we'd argue this A3's interior doesn't feel as expensive as that of its predecessor.
Driving
In terms of ride and handling, the DS feels like it's more sure of its identity than the rather confused Audi. The firmness of the A3's ride makes it appreciably less comfortable than the DS, but with little trade-off in terms of agility when negotiating corners. Throw in the minimal feedback you get from the otherwise accurate steering, and the Audi sits in an uneasy middle ground between fun and refinement, where it doesn't manage to offer enough of either. It's very easy to drive, but the same can be said of the DS, too.
Neither car here possesses the finest hybrid system on the market, and each has its own strengths. The Audi's engine refinement is better than the DS 4's and it just edges it for outright performance. However, the A3's transition between petrol and electric power is often jerky, and the DSG's smoothness could also be improved. 
Practicality
Storing a large battery ends up creating something of a headache for engineers developing PHEV powertrains for family-sized hatchbacks such as these. In the A3, the compromises are more obvious than they are in the DS 4.
In order to accommodate the 10.4kWh pack at the rear of the vehicle, the boot floor has been raised compared to a regular A3's, which means that the overall capacity stands at 280 litres – well down on a non-hybrid model's 380 litres. 
The DS 4 manages to better package its hybrid tech and as a result it offers a more generous 390 litres. Fold the rear seats down and the French car's advantage is similar; its 1,190-litre volume is 90 litres more than the Audi's.
While the DS 4 pips the A3 for rear knee room, the A3 has plenty of foot room under the front seats. However, the central tunnel in the floor is very high, so it's not so comfortable for a middle-seat occupant.
The Audi's Isofix mounting points are easy to reach from behind sliding plastic covers when you're installing a child seat; the zipped panels in the DS 4 are much more fiddly. The A3's family-friendliness is also boosted by optional Isofix points for the front passenger seat.
Ownership
Both cars have been assessed by Euro NCAP, and both bagged maximum five-star ratings. The A3 was tested in 2020; the DS 4's test took place in 2022, when standards became a little more stringent.
All A3 TFSI e models get Audi pre sense front (a forward collision warning system), lane departure warning and rear parking sensors. The Driver Assistance pack costs £1,750 extra and adds adaptive cruise control, traffic sign recognition and a semi-autonomous parking system. The DS 4 is better catered for, though; the options list even includes a night-vision camera that can detect people and animals several hundred metres ahead.
Running costs
You may think that the economy we logged could be achieved in a similarly sized diesel – and you'd be right. However, official CO2 numbers and this pair's ability to drive around 30 miles on a full battery mean Benefit in Kind charges are low: both fall into the 12 per cent tax band, with company car users facing deductions of £1,780 a year in the higher income tax band. The DS comes in slightly higher at £1,878 per year.
Tester's notes: "The A3's wireless charging pad is angled forward so that your phone doesn't fall out while driving. It's a simple touch, but a clever one."
Verdict
First place: DS 4
Current discounts make the DS 4 competitive when it comes to money, especially compared with the brand's larger models. But the car also sets itself apart by being the first DS that gives buyers more reasons to buy than to just be different from the crowd; the DS 4 is comfortable, beautifully built, well equipped, and the PHEV powertrain has the edge over the Audi's. 
Second place: Audi A3
The A3 takes second here, but it remains a very desirable candidate in the posh hatchback class. The infotainment technology is brilliant, performance is strong, and the Audi's composed chassis means that it's a great long-distance cruiser. However, we think the DS 4 has a better ride and handling balance than its rival, and is also a little more practical. 
Other options in this category
Mercedes A 250 e AMG Line Premium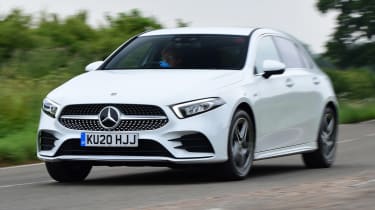 Price: £37,895  
Powertrain: 1.3-litre turbo petrol, 15.6kWh battery, 215bhp
In plug-in hybrid form, the Mercedes A 250 e is king of the current crop. It has the measure of this pair for in-car tech and performance. Plus its electric-only range of up to 43 miles promises even lower fuel bills. 
Peugeot 308 GT Hybrid 225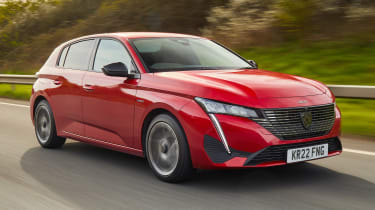 Price: £37,870 
Powertrain: 1.6-litre turbo petrol, 12.4kWh battery, 222bhp
If you fancy a French flavour, but want to save some cash, the Peugeot 308 is certainly worth a look. The tech is the same as the DS's, but the styling and sportier drive will appeal to some. It's less roomy inside, however.
Figures
| | | |
| --- | --- | --- |
|   | DS 4 E-TENSE 225 Cross Rivoli | Audi A3 Sportback 40 TFSI e S line |
| On the road price/total as tested | £42,200/£42,795 | £36,245/£39,665 |
| Residual value (after 3yrs/36,000) | £20,032/47.5% | £17,579/48.5% |
| Depreciation | £22,168 | £18,666 |
| Annual tax liability std/higher rate | £939/£1,878 | £890/£1,780 |
| Annual fuel cost (12k/20k miles) | £1,842/£3,071 | £1,785/£2,975 |
| Insurance group/quote/VED | 31/£721/£155 | 25/£831/£155 |
| Service costs | £548 (2 years) | £490 (2 years) |
|   |   |   |
| Length/wheelbase | 4,400/2,675mm | 4,343/2,630mm |
| Height/width | 1,470/1,866mm | 1,458/1,816mm |
| Powertrain | 4cyl inline/1,598cc | 4cyl inline/1,395cc |
| E-Motor power | 108bhp | 107bhp |
| System power | 222bhp | 201bhp |
| Peak torque | 360Nm | 350Nm |
| Transmission | 8-speed auto/fwd | 6-speed auto/fwd |
| Fuel tank capacity/spare wheel | 40 litres/repair kit | 40 litres/repair kit |
| Battery capacity | 12.4kWh | 10.4kWh |
| Boot capacity (seats up/down) | 390/1,190 litres | 280/1,100 litres |
| Kerbweight/payload/towing weight | 1,653/547/1,400kg | 1,560/505/1,400kg |
| Turning circle | N/A | 11.1 metres |
| Basic warranty (miles)/recovery | 3 yrs (60,000)/8 yrs | 3 yrs (60,000)/3 yrs |
| Driver Power manufacturer/dealer pos. | N/A | 22nd/9th |
| NCAP: Adult/child/ped./assist/stars | 85/86/74/82/5 (2022) | 89/81/68/73/5 (2020) |
|   |   |   |
| 0-62mph/top speed | 7.7 secs/145mph | 7.6 secs/141mph |
| Auto Express econ. (mpg/mpl)/range | 56.2/12.4/495 miles | 58.0/12.8/510 miles** |
| WLTP mpg | 217.3mpg | 217.3mpg |
| WLTP range (EV) | 33.5 miles | 31 miles |
| Actual/claimed CO2/tax bracket | 116/30g/km/12% | 113/29g/km/12% |
| Charging capability | 2.3kW/7kW | 2.9kW |
| Charging time | 7h5min/1h55min | 4h30min |
|   |   |   |
| Airbags/Isofix/parking sensors/cam | Yes/yes/f&r/yes | Yes/yes/rear/ |
| Auto box/lane keep/blindspot/AEB | Yes/yes/yes/yes | Yes/yes/no/yes |
| Clim./cruise ctrl/leather/heated seats | Yes/yes/part/yes | Yes/yes/yes/yes |
| Metallic paint/LED lights | £595/yes | £575/yes |
| Keyless entry & go/powered tailgate | Yes/£850* | Yes/no |
| Nav/digi dash/DAB/connected services | Yes/yes/yes/yes | Yes/yes/yes/yes |
| Wireless charge/CarPlay/Android Auto | Yes/yes/yes | £1,900***/yes/yes |