Audi A3 vs Mercedes A-Class
The Audi A3 and Mercedes A-Class are strong competitors in the premium hatchback market - we find out which is best
The Audi A3 is one of the company's strongest name plates, hence the model's near 25-year life span. Over that time there have been three generations of the premium brand's family hatch – and the one you see here is the fourth.
While what the car offers has evolved over the years, moving with the trends, the space in the market it occupies is still the same. This is a car that aims to blend the latest technology and high quality with refinement, comfort, strong driving dynamics and sharp design.
The Mercedes A-Class started life as an unusual looking pseudo-mini MPV, but this fourth generation (its second as a conventional five-door hatchback) has really come of age. That means it's the yardstick to judge the A3 by when it comes to tech and quality, and in these popular sporty trim levels, the result is sure to be close.
Audi A3
| | |
| --- | --- |
|   | Audi A3 Sportback 35 TFSI S line |
| Price: | £28,205 |
| Engine: | 1.5-litre 4cyl turbo  |
| Power/torque: | 148bhp/250Nm |
| Transmission: | 6-speed manual |
| 0-62mph | 8.4 seconds |
| Economy: | 35.1mpg/7.7mpl  |
| CO2: | 141g/km  |
| Road tax: | £150 |
Audi is calling this the A3 4.0. Denoting its fourth generation, the A3 has more rivals than ever, and the A-Class is one of the best, so let's see how the £28,205 35 TFSI S line model compares.
Design & engineering
In many areas the new A3 is a heavily refined version of its predecessor, but in others there has been significant progress. We'll start with the former, because the A3 is still based on the VW Group's MQB chassis architecture. However, there have been some small revisions to this new car that go hand-in-hand with developments elsewhere.
The track has been widened by 11mm at the front and rear, and this is matched by a sharper exterior look, albeit one that's familiar as an A3. While all versions use MacPherson strut front suspension, our 148bhp 1.5-litre turbo four-cylinder petrol model features a multi-link rear axle set-up. Lower-powered models feature a torsion beam.
S line trim comes with sports suspension as standard, but you can opt for the regular set-up at no extra cost. We think this is a good thing, as you'll see in the driving section below.
The 1.5 TFSI produces 250Nm of torque and features cylinder deactivation, but if you want the efficiency-boosting mild-hybrid tech of a 48-volt electrical system, it only comes with the dual-clutch S tronic transmission. Our car featured the six-speed manual gearbox driving the front wheels, while the S tronic auto is a £1,550 option.
The body has also been enlarged compared with its predecessor, so it's three centimetres longer, which creates more passenger space inside.
There's been a refocus when it comes to interior styling as well, to help house the new infotainment system and standard digital dashboard. It's similar to the Q3 SUV, but the A3 isn't quite as stylish as the Mercedes inside. Quality is also poorer in areas; parts of the dash and doors are made of much harder plastic compared with the A-Class. While the A3 is the cheaper car – by £1,600 in these specs – it feels it in places. Yet much of the cabin is still nicely designed and executed, it's just that the usual air of Audi quality isn't quite as apparent here.
Partnership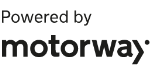 Need to sell your car?
Find your best offer from over 5,000+ dealers. It's that easy.
Driving
While quality in some areas could be better, the A3's driving experience is sound. You sense the refinements because the ride is quiet and relatively comfortable, while the engine is smooth and only sounds slightly coarse when revved hard.
The steering is just as accurate as before, and roll is controlled well, despite the quick set-up, so it handles sweetly. There's good grip and the A3 rarely feels like it loses control over its mass, yet the car rides smoothly enough on country roads, too – even on the £145 optional 18-inch alloys fitted to our test car.
The engine has a smooth torque delivery. You don't feel it boost like a turbodiesel; instead it's a predictable, linear surge that means you need to work the engine to higher revs to access the strength of its performance. But once it's up there, the A3 is swift. The 0-62mph sprint takes 8.4 seconds, which is a few tenths of a second slower than the more powerful Mercedes, but both cars are quick enough. The six-speed gearbox's change is positive, too.
There are a few downsides. While the A3 is comfortable enough, absorbing small bumps nicely, it feels a little choppier than the more composed A-Class (we also tried an A3 on standard suspension and this helped just a touch), but there's very little noise from the suspension or wind whistle on the move. It's an accomplished package that is better than the previous A3 in a few key areas.
Practicality
While there's more passenger space, the A3's boot remains the same size as its predecessor, at 380 litres. However, this is still 10 litres more than in the A-Class. The Mercedes counters with more rear legroom compared with the Audi, despite the Mk4 A3's slightly larger dimensions.
Access to the back is fine and it's hard to split the pairing here, but up front, the A3's ergonomics mean it doesn't feel quite as spacious as the Mercedes. The interior storage in both is fine, with plenty of trays, bins and pockets.
The A3's rear visibility isn't quite as good though, partly because of its styling, with those chunky C-pillars. There's no standard reversing camera, unlike in the A-Class; it's part of a £1,195 pack.
Ownership
It's surprising how frequently we see premium brands such as Audi and Mercedes score poorly with owners when it comes to satisfaction of living with their cars.
In our most recent 2020 Driver Power survey, Audi finished 21st, seven places ahead of Mercedes, but both were down towards the bottom end of the table. Audi scored lower than 20th in the following key areas: ride and handling, safety features, economy and running costs.
When it comes to safety, this fourth-generation A3 hasn't yet been tested by Euro NCAP. The previous car scored five stars, although it was rated in 2012 in a test that isn't as strict as today's procedure.
Running costs
Despite owners criticising Audi's cars for high running costs, this A3 proved to be more efficient than the Mercedes on test. However, it wasn't by much, returning 35.1mpg compared with 32.8mpg for the A-Class; the A3 will cost £1,781 a year in fuel, £125 less than the A-Class.
The Audi should also hold on to more of its value as a used car, with a predicted residual value of 53.4 per cent. That equates to a cash value of £15,050 after three years, while the Mercedes is expected to retain 48 per cent of its list price, or £14,300.
Testers' notes 
"The Audi's S tronic auto gearbox isn't as smooth when manoeuvring as Mercedes' DCT, but both are refined and shift quickly when on the move."
Mercedes A-Class
| | |
| --- | --- |
|   | Mercedes A 200 AMG Line Executive |
| Price: | £29,805 |
| Engine: | 1.3-litre 4cyl turbo |
| Power/torque: | 161bhp/250Nm |
| Transmission: | 6-speed manual |
| 0-62mph | 8.2 seconds |
| Economy: | 32.8mpg/7.2mpl  |
| CO2: | 136g/km   |
| Road tax: | £150 |
The A-Class is the benchmark when it comes to tech and quality in the premium compact hatch sector – but even though the Mercedes is the Audi's closest rival, a car such as this has to deliver more than just nice materials and good tech, so how does the £29,805 A 200 AMG Line Executive compare?
Design & engineering
The way of the automotive world now is that many models are based on scalable platforms, and just like the A3, so it is with the A-Class. Mercedes' platform is called Modular Front Architecture MFA2, and uses MacPherson strut front suspension. But unlike the Audi, the Mercedes uses a torsion beam rear axle in A 200 guise. As we'll see, this isn't as big a drawback as it sounds.
We're testing a manual model, even though our pictures show a DCT automatic; this seven-speed dual-clutch transmission is a £1,600 option, and it's a better auto than Audi S tronic self-shifter.
It's worth mentioning why we've chosen AMG Line Executive trim as our rival spec, because even though the Mercedes is £1,600 more expensive, there are some important equipment points. AMG Line is the sporty trim level to rival Audi's S line spec, but you have to go for the Executive package to get Apple CarPlay or Android Auto.
Whereas Audi offers a few packs and more standalone options, they're part of trim level packages on the Merc. So even though this A-Class is pricier, a reversing camera is standard, whereas it's part of a £1,195 pack on the A3; this also includes heated seats, which are standard on the Merc. It also gets wireless charging, which is £145 on the Audi.  
You also get more power from the Mercedes' smaller 1.3-litre four-cylinder turbocharged petrol engine, at 161bhp, but the same 250Nm of torque – and both cars weigh the same claimed 1,355kg.
You also get a higher-quality cabin. The integration of the Mercedes' screens is slicker, most of the plastics look and feel more premium and the interior generally feels more spacious, thanks to its design. The Audi's dash seems to jut out at you, while the Mercedes' is more rounded and less prominent.
Driving
While the A-Class's is fitted with a less sophisticated rear suspension layout than the A3, on the road it rides with slightly more fluidity than its rival. Body control is just as good – you feel a little more of the road through the chassis, so it's best described as a little more communicative – but it's probably even slightly more comfortable.
The suspension's initial reaction to bumps is just a tiny bit more abrupt than in the A3, but there's more suppleness from there on, so you get jostled around in your seat a little less.
The steering is a little lighter and feels less rubbery and a tad more direct, so the A-Class is quite good to drive. It handles well, with enough roll to load the car's outside tyres in corners, pushing them into the road to increase grip, but not so much that it feels wayward. Far from it, in fact.
You sense the A-Class's extra power over the A3, but only really at higher revs, where like the Audi the Mercedes' 1.3-litre unit sounds a little more strained than at a cruise. However, refinement is good.
It's 0.2 seconds quicker than its rival from 0-62mph, taking 8.2 seconds, but both cars offer more than enough performance. 
Both are great family cars and offer plenty of refinement to justify their price tags, but it's the Mercedes that feels the quicker, more comfortable but better-handling car, even if its six-speed manual gearbox isn't quite as sweet as the Audi's.
Practicality
While the Mercedes is 10 litres down on the Audi when it comes to boot space with the rear seats up, both cars have 40:20:40 split-folding rear seats for greater flexibility. The A-Class counters has more room for passengers, and with the seat backs folded the Mercedes offers 10 litres more space, at 1,210 litres.
While both cars get parking sensors as standard, the Mercedes features a rear camera in AMG Line Executive trim, as mentioned above.
Ownership
There's more standard safety tech on the Merc, too, with autonomous braking and lane-keep assist included. The Driving Assistance Package isn't available on this trim level, but then Audi's drive assistance system package (with lane-keep and blind-spot assist) costs £510.
As with Audi, Mercedes' customers don't rate the brand's cars too highly. They came in for criticism for engine and gearbox, ride and handling, running costs and economy, so not dissimilar to Audi.
However, the Mercedes received a full five-star Euro NCAP rating in 2018.
Running costs
While the A3 was a little more efficient on test, the Mercedes has a lower official CO2 rating, at 136g/km, compared with 141g/km for the A3. This puts the Mercedes one Benefit in Kind group lower, at 30 per cent, levelling out the price difference a little when it comes to company car costs.
These models will often be run by business users, so if you pay tax at the higher rate, the Merc will only cost £80 a year more in contributions to The Treasury, at £3,544 for the year.
Servicing will cost a little more, because Mercedes' package costs £30 per month, while Audi offers a pre-paid arrangement for £19.50 per month. However, Mercedes' offering allows flexibility for two, three or four years; the Audi package is fixed at two years, so it depends how long you're going to keep the car. Bear in mind that the vast majority of private buyers will choose a three or four-year PCP or lease deal when purchasing a new car.
Testers' notes
"Both the A3 and A-Class are available as five-door hatches and four-door saloons; the previous A3's three-door and convertible models have been axed."
Verdict
First place: Mercedes A-Class
The A-Class just edges the scores by 0.1; both are great premium family hatchbacks, but it has slightly more rear room, some great tech, offers a little more performance and a more involving drive with no drawback in comfort. However, it's the affordability on finance in AMG Line Executive trim that really helps it here. Its list price is higher, but along with more kit, the A-Class is cheaper to lease.
Second place: Audi A3
The A3 is a worthwhile evolution of the breed. It offers a little more boot space than the A-Class, it's smooth and refined to drive and the infotainment has been brought into line with the Mercedes. However, the A3 lacks some of the A-Class's kit, plus S line trim is pricier to lease, which is how most people buy these cars, even if its cash price is cheaper. But, overall, the Audi only just loses out to the Merc. 
Also consider...
New: Audi Q3 35 TFSI Sport
Price: £31,620 
Engine: 1.5-litre 4cyl, 148bhp
If space is more important than kit, for similar money to our A3 with options you could pick up a Q3 with the same engine in Sport trim. It gets most of the same equipment but a lot more space, practicality and, some might say, style.
Used: Jaguar XE D180 R-Dynamic HSE
Price: £29,950 
Engine: 2.0-litre 4cyl, 178bhp
Alternatively, if you're buying premium then badge image is important to you, so how about a fully loaded but lightly used 2019 Jaguar XE in D180 R-Dynamic HSE spec? With plenty of kit, it's lots of premium and practical car for the money.
Figures
| | | |
| --- | --- | --- |
|   | Mercedes A 200 AMG Line Executive | Audi A3 Sportback 35 TFSI S line |
| On the road price/total as tested | £29,805/£29,805 | £28,205/£30,830 |
| Residual value (after 3yrs/36,000) | £14,300/48.0% | £15,050/53.4% |
| Depreciation | £15,505 | £13,155 |
| Annual tax liability std/higher rate | £1,772/£3,544 | £1,732/£3,464 |
| Annual fuel cost (12k/20k miles) | £1,906/£3,177 | £1,781/£2,968 |
| Insurance group/quote/VED | 24/£548/£150 | 24/£532/£150 |
| Cost of servicing | £30 per month  | £19.50 per month |
| Length/wheelbase | 4,419/2,729mm | 4,313/2,637mm |
| Height/width | 1,440/1,796mm | 1,426/1,785mm |
| Engine | 4cyl in-line/1,332cc | 4cyl in-line/1,498cc |
| Peak power/revs | 161/5,000 bhp/rpm | 148/5,000 bhp/rpm |
| Peak torque/revs | 250/1,620 Nm/rpm | 250/1,500 Nm/rpm |
| Transmission | 6-speed man/fwd | 6-speed man/fwd |
| Fuel tank capacity/spare wheel | 43 litres/repair kit | 50 litres/repair kit |
| Boot capacity (seats up/down) | 370/1,210 litres | 380/1,200 litres |
| Kerbweight/payload/towing weight | 1,355/515/1,600kg | 1,355/475/1,700kg |
| Turning circle | 11.0 metres | 11.1 metres |
| Basic warranty (miles)/recovery | 3yrs (unlimited)/3yrs | 3yrs (60,000)/3yrs |
| Driver Power manufacturer/dealer pos. | 28th/15th | 21st/20th |
| NCAP: Adult/child/ped./assist/stars | 96/91/92/75/5 (2018) | TBC |
| 0-62mph/top speed | 8.2 secs/140mph | 8.4 secs/139mph |
| Auto Express econ. (mpg/mpl)/range | 32.8/7.2/325 miles | 35.1/7.7/386 miles |
| WLTP combined | 46.3-47.9mpg | 45.6mpg |
| WLTP combined | 10.2-10.5mpl | 10.0mpl |
| Actual/claimed CO2/tax bracket | 199/136g/km/30% | 186/141g/km/31% |
| Airbags/Isofix/park sensors/camera | 8/yes/yes/yes | 8/yes/yes/£1,195* |
| Auto box/lane keep/blindspot/AEB | £1,600/yes/no/yes | £1,550/£510*/£510*/y |
| CarPlay/Android Auto | Yes/yes | Yes/yes |
| Climate control/cruise control | Yes/yes | Yes/yes |
| DAB radio/connected services | Yes/yes | Yes/yes |
| Keyless entry & go/powered tailgate | No/no | No/no |
| Leather upholstery/heated seats | Artico/yes | Yes/£1,195* |
| Metallic paint/LED lights | £595/yes | £575/yes/ |
| Satellite-navigation/digital dashboard | Yes/yes | Yes/yes |
| Wireless charging | Yes | £145 |