Audi A6 Avant (2011-2018) review
Not the most engaging to drive, but the Audi A6 Avant is one of the biggest and most efficient premium estates
Find your Audi A6
Offers from our trusted partners on this car and its predecessors...
Or are you looking to sell your car?
Advertisement
The first generation of the Audi A6 arrived in 1994, replacing the old Audi 100 that was first spawned in 1968. It's been a remarkable progression for Audi from prosaic workhorse to one of the most desired models in the aspirational 'premium/executive' sector – and an Avant estate model has been part of the story since 1977.
It was the early 1990s that saw the Avant really take off in the UK, though. Muscular, aerodynamic design, clever marketing, and the performance of an S6 'halo' version set a path for the first A6 that Audi has followed ever since. 
• New 2018 Audi A6 specs and pics
The latest A6 Avant keeps the faith for Audi fans, with both an S6 and even more powerful RS6 variant available. And if you can't afford them, Audi cleverly distils enough of their 'performance-lifestyle' aura into the mainstream models – not least in the shape of the S Line lookalike trim-level.
There are three trim levels: SE, S line and Black Edition all coming as standard with leather upholstery, sat-nav, four-zone climate control and alloy wheels.
The S Line adds bigger alloys, firmer sports suspension, LED headlamps, sports seats and three-spoke sports steering wheel, along with a handful of cosmetic tweaks designed to enhance the sporty feel. Black Edition cars get privacy glass and piano black interior highlights, along with a few more luxury features including a BOSE surround-sound music system.
There's also a rugged 4x4 version called the Audi A6 Allroad, which comes with a raised ride-height and plastic cladding.
Diesel engines are the mainstream staples, with 2.0 and 3.0 options in a variety of outputs from 187bhp to 316bhp – and all have Audi's quattro 4x4 system as standard, or as an available option.
If you want a petrol engine, you'll need to look at the S6 Avant with its 444bhp, 4.0-litre V8. Or, if you need to travel from 0-62mph in less than four seconds, there's always the 552bhp 4.0-litre bi-turbo V8 RS6 Avant.
The Audi A6 Avant estate combines everything about Audi that Brits find desirable: great engines, stunning build quality and sharp styling - with the versatility of a spacious wagon body shape.
It doesn't beat the Mercedes E-Class Estate for maximum space, but it's big enough for most needs, and it offers a great driving experience with excellent comfort and refinement. After all, it is bigger inside than a BMW 5-Series Touring or Jaguar XF Sportbrake.
Of the impressive diesel engine line-up, the 2.0-litre Ultra is the best compromise between performance and efficiency, but more potent 3.0-litre diesels are on offer, too.
Engines, performance and drive
High-efficiency diesels make the Audi A6 Avant a force to be reckoned with - but rivals handle better
Safe, secure and fast – that's the A6 Avant. Audi has also replaced the entry-level model with a new fuel-efficient Ultra variant, which is not only more economical but also better to drive. 
The 2.0-litre diesel engine has been tweaked to deliver an extra 12bhp – now at 187bhp – while the old CVT automatic gearbox has been ditched in favour of the brilliant twin-clutch S Tronic auto. It's punchy, smooth and surprisingly refined for a four-cylinder diesel.
Partnership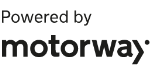 Need to sell your car?
Find your best offer from over 5,000+ dealers. It's that easy.
If you want four-wheel drive, you no longer have to step up to the 3.0-litre V6 diesels, as there's a 2.0 TDI quattro available.
Whichever engine you choose, all are rapid – especially in the case of the twin-turbo BiTDI – and all have lots of grip. However, BMW's twin-turbo straight-six diesels in the rival 5-Series Touring are both more potent and nicer to listen to when driven hard.
All models are good on the motorway and even the front-drive 2.0-litre diesel feels secure when cornering. If you want comfort, try to resist the S line, as its bigger wheels and stiffer suspension make the ride very firm.
Overall, with light steering and a nose-heavy attitude, the A6 isn't as fun or as well balanced as its rear-wheel drive rivals from BMW, Jaguar or Mercedes, but it has excellent road manners and is a great mile-muncher.
Engines
The two-wheel-drive 2.0 TDI Ultra comes with six manual or seven S tronic gears, and will do 0-62mph in 8.4 or 8.2 seconds. The top speed for both gearboxes is 144mph.
Opting for the S tronic-only 2.0 TDI quattro drops the 0-62mph time down to 7.7 seconds, thanks to the extra traction.
It's a similar story for the S tronic-only two-wheel-drive 3.0 TDI in 216bhp guise, which does 0-62mph in 7.1 seconds or 6.6 seconds if you opt for the quattro version.
There's a quattro-only 3.0 TDI S tronic with 268bhp which does 0-62mph on 5.5 seconds, while the eight-speed Tiptronic 3.0 BiTDI has 316bhp and does it in 5.0 seconds. Both are limited to 155mph, as is the petrol V8-powered S6 which cracks-off the 0-62mph sprint in 4.6 seconds.
MPG, CO2 and Running Costs
Diesel-fuelled efficiency and low emission claims make the Audi A6 Avant a sound investment
As the Audi A6 Avant is mostly bought as a company car, the 2.0 Ultra TDI will be the most popular – and it makes a lot of sense in that role, claiming up to 64.2mpg and emitting just 114g/km on SE-grade 17-inch wheels with S tronic transmission.
The fact that the S tronic is marginally more economical and efficient than the manual is a real boon for this premium car too, as it makes for much more relaxed high-mileage driving. 
The more powerful 3.0-litre diesels are almost as efficient though – the 215bhp version does 58.9mpg and 125g/km – so the case for the Ultra isn't cut and dried. 
The petrol engine in the S6 Avant is a truly high-performance option, which is reflected in the officially claimed 29.4mpg and C02 emissions of 219g/km.
Equipment is generous across the board – even SE versions have sat-nav, leather and dual-zone climate control, along with front and rear parking sensors. Get carried away with the extensive options list, though, and the price can easily rise by several thousand pounds.
Choose a diesel and you'll be maximising residual values – diesels are always popular second-hand. Don't expect servicing or maintenance to be cheap on any model though.
Insurance groups
Insurance ratings for the A6 Avant start at group 32 for the 2.0 TDI Ultra and soar all the way to the group 50 for the madcap RS6. At the 'sensible' end of the range this makes the A6 cheaper than comparable Merc E-Class estates which start at group 40. However there's a less powerful 5 Series Touring entry-model in group 30.
Depreciation
In spite of the A6 Avant's allure, depreciation figures are not quite as strong as you might imagine. Predictions put the 2.0 TDI at the head of the pack, keeping 40 per cent of their value after three years/30,000 miles. You can expect the bigger 3.0 diesels to perform significantly worse.
Interior, design and technology
The Audi A6 Avant is handsome, beautifully built and stacked with kit - but some of the tech is very pricey
The Audi A6 Avant is a handsome car that's better looking than its BMW 5 Series Touring and Mercedes E-Class Estate rivals.
Standard SE-trimmed cars looks the part, but if you want to stand out, the sporty S line trim level has stiffened and lowered suspension, a bodykit, bigger wheels, sports seats and LED lights. You are also able to personalise your look with a dozen alloy wheel choices.
Speaking of choices, we'd recommend that S Line buyers pick the no-cost option of standard height suspension, as the ride quality is so much better.
Step inside and Audi's ability to design beautiful interiors is carried over to the A6 Avant. Leather is standard across the range, with Bluetooth, sat-nav and four-zone climate control also thrown in.
If you're a glutton for gadgets you can spend a fortune on optional extras such as adaptive active suspension, LED Matrix headlamps, dynamic steering, electronic sports differential (quattro models), night vision assistance, a head-up display and TV. In fact, most of the driver assistance and safety tech that's available on the flagship A8 is available – at a price – on the A6 Avant.
It's quite hard to pick fault with the interior environment, but we could highlight a couple of niggles. The multimedia card reader slots are ugly, the plastic gearshift paddles on non-performance variants are ugly too, and the MMI infotainment system isn't quite as slick as BMW's iDrive.
Sat-nav, stereo and infotainment
While the standard infotainment system in the Audi A6 Avant is pretty good, it's possible to spend a lot of money upgrading the technology and the sounds. The £1,625 Technology Pack upgrades the sat-nav from an SD-card system to HDD, and adds a seven-inch TFT colour display in the centre of the instrument binnacle. 
There's a Tech Pack Advanced for £3,500 that brings all the above, plus driver aids such as adaptive cruise control, side-assist with blind-spot monitoring, as well as lane-keeping assistance.
The £1,300 Parking Pack Advanced gives you a bird's eye view of your car and its surroundings, while the Entertainment Pack brings a TV tuner and a pair of tablet style screens for rear passengers – yours for £2,020.
Ordinary audiophiles can spend £1,000 upgrading to the 14-speaker, 600 Watt BOSE surround-sound system, while rich ones can spend £6,300 on a Bang & Olufsen system with 1,200 Watts and lots of special features.
Practicality, comfort and boot space
As a long-distance load-lugger, the cavernous and practical Audi A6 Avant is hard to beat
As you'd expect from an Audi, the driving positing is excellent and the highly adjustable driver's seat helps to provide a great view of the road ahead.
On-road refinement is excellent too. With supportive and luxurious chairs and all sorts of entertainment features, the cabin is supremely comfortable on long journeys.
It's worth emphasising that the S Line sports suspension can be jarring on typical British road surfaces, and is best avoided unless you really can't resist the visual impact of the lowered ride.
With added luxuries like Parking Assist that turns the wheel for you, and blind spot monitoring for errant cyclists, it's pretty relaxing to use the car in urban areas too.
Size
The A6 Avant is 4,943mm long, 1,874mm wide and 1,468mm tall. By way of comparison, the Mercedes E-Class Estate is a similar length at 4,905mm, as is the the BMW 5 Series Touring at 4,907mm.
Leg room, head room & passenger space 
The A6 Avant provides comfy chairs and loads of space in all directions for four adult passengers. There's more rear headroom than in the saloon and it's roomier behind the driver than in the svelte Jaguar XF Sportbrake.
However, a big transmission tunnel for the quattro system means a fifth passenger in the middle of  the rear bench doesn't get much space for their feet.
ISOFIX child seat mounts come as standard. There are also plenty of cupholders and cubbies around the cabin for your bits and pieces.
Boot
The Audi A6 Avant's boot is not as big as the enormous Mercedes E-Class Estate, but with 565 litres of space with the seats up and 1,680 litres with them down, it's got more than enough for most people.
It's very slightly up on the BMW 5 Series Touring, which has 560/1,670 litres, but neither car can match the 695/1,950 litres offered by the E-Class. 
The boot is full of helpful features. Neat touches include an automatic tailgate that opens if you wave your foot under the rear bumper. The space inside is great – the loading lip is low and wide, while there are lots of lashing points and straps, making it easy to carry a wide variety of loads.
The seats don't fold completely flat though, which may limit the size and shape of loads the A6 Avant is able to swallow.
Reliability and Safety
Excellent build quality and a top five-star safety rating make the A6 a sure-fire bet
The Audi A6 Avant estate hasn't featured in the independent EuroNCAP crash tests, but we'd expect the results to be very similar to the A6 saloon.
The saloon scored a maximum five-star rating in the tests, as did its closest rivals the Merc E-Class and BMW 5 Series. The  results included a 91 per cent rating for adult occupants and 83 per cent for child seat occupants – whereas the BMW scored 95 and 83 per cent in the same two categories. The E-Class scored a slightly less impressive 86 and 77 per cent.
Safety equipment in the Audi A6 Avant includes six airbags and stability control, with rear side airbags as an option, as is blind spot monitoring and a lane departure warning system. It's worth mentioning the value of the quattro 4x4 system in the context of safety, as it certainly provides extra security when traction is at a premium in slippery weather. Parking Plus should help reduce the risks of low-speed bumps, too.
If build quality is anything to go by, the A6 Avant should be extremely reliable. Everything feels supremely well-made and all of the major mechanicals have been tried and tested in other models without any serious faults reported by owners.
In fact, in our Driver Power Survey 2015, the saloon version of the latest A6 was ranked 54th for overall satisfaction out of 200 cars – garnering an 81st placing for reliability and a remarkable 5th place for build quality. 
Warranty
All Audis come with a three-year/60,000-mile warranty, although the mileage cap doesn't apply until two years are up (so if you do 60k in the first two years you won't get the third year of cover). BMW covers it cars for three years too,  but without any mileage cap.
You can extend the Audi's warranty to four years/75,000 miles or five years/90,000 miles for £550 or £1,300.
Servicing
A6 servicing costs aren't bargain basement, but they're not too harsh either. There are fixed price services available from £159 for 2.0 TDI cars, up to £375 for the more powerful variants.
Which Is Best
Cheapest
Name

40 TFSI Sport 5dr S Tronic

Gearbox type

Semi-auto

Price

£40,330
Most Economical
Name

40 TDI Sport 5dr S Tronic

Gearbox type

Semi-auto

Price

£42,755
Fastest
Name

55 TFSI Quattro Sport 5dr S Tronic

Gearbox type

Semi-auto

Price

£52,515