Audi A8 review - Engines, performance and drive
Audi has introduced a plug-in hybrid model to the A8 range, but ride quality niggles remain
Find your Audi A8
Offers from our trusted partners on this car and its predecessors...
Or are you looking to sell your car?
Advertisement
It's not often we'd say that the driving experience is of secondary importance to the comfort of the rear seat passengers, but in the case of the A8 we'd make an exception. That's not to say that driving an A8 is disappointing – far from it, because there's a certain amount of pleasure associated with lording it about in the flagship Audi. 
As you'd expect, the standard petrol and diesel versions are incredibly refined, developing little more than a muffled growl under load, before becoming almost inaudible at cruise. Both now feature a 48-volt mild hybrid system, which enables the car to coast with the engine switched off, before seamlessly restarting when required. It makes for an even smoother experience on those long cross-continent business trips.
The 60 TFSI e has an availability of instant torque from the electric motor that makes for effortless overtaking. It's very refined, too, because the motor is completely silent, and this, along with excellent soundproofing throughout, means driving at city speeds is very relaxing.
However, the integration of the powertrain with the A8's eight-speed automatic gearbox could be better. The engine fires up automatically when it needs to (unless you've set the controls to EV-only mode), and this is sometimes accompanied by a slight driveline shunt.
The sheer weight and width of the A8 are never far from your mind, but the brakes are more than up for the task of bringing this behemoth to a stop. The one area where it does fall behind the S-Class is ride quality, but with the firmness comes improved body control.
That's not to say the A8 feels cumbersome and oversized when you turn off the motorway. Thanks to four-wheel steering, which turns the rear wheels in the opposite direction to the fronts at lower speeds, the A8 feels like the smaller A4 saloon around town. 
Engines, 0-60 acceleration and top speed
The 3.0-litre V6 diesel – badged as the 50 TDI – is likely to be the best-selling A8 in the UK. It delivers 282bhp and 600Nm of torque to deliver a 0-62mph time of 5.9 seconds and top speed of 155mph. 
The 3.0-litre V6 petrol – badged as the 55 TFSI – delivers 335bhp and 500Nm of torque to deliver a 0-62mph time of 5.6 seconds (5.7 seconds in the long-wheelbase version) and a top speed of 155mph. 
Both engines feature a 48-volt mild hybrid system, which enables the A8 to coast with the engine switched off when cruising. It also has an extended start-stop system and an energy recovery system. Audi claims that the combined effect improves fuel economy by 0.7-litres for every 62 miles (100km) driven. That doesn't sound like much, but those savings will build up over time.
The 55 TFSI doesn't feel quite as brisk as the 50 TDI due to its torque deficit, but it's plenty fast enough and accelerates with linear smoothness. It's also so quiet as to be almost silent at idle, and supremely hushed at motorways speeds.
Opting for smaller alloys than the 20-inch wheels we've tried on a 55 TFSI might be best, though; the ride, while by no means uncomfortable, could be made more in keeping with the A8's big-exec status if 19, or even 18-inch alloys were fitted.
Partnership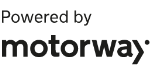 Need to sell your car?
Find your best offer from over 5,000+ dealers. It's that easy.
Audi's 60 TFSI e plug-in hybrid model uses a 3.0-litre V6 petrol unit, alongside an electric motor fed by a 17.9kWh battery. With a total output of 456bhp and 700Nm of torque, it's an impressive performer, managing 0-62mph in 4.9 seconds.