Audi A8 vs Mercedes S-Class: 2022 twin test review
Plug-in hybrid limos from Audi and Mercedes can help captains of industry to reduce their emissions
Large cars make a fine starting point for plug-in hybrid technology, because they offer plenty of space to fit in the batteries and electric motors alongside a conventional combustion engine. And few new cars offer as much space as a luxury limousine.
Combining a petrol engine and hybrid running gear helps to reduce emissions, yet it also means that these cars are still able to cover long distances in comfort, giving them an advantage over pure-electric models.
One car that adopts plug-in hybrid drive to good effect is the Audi A8 60 TFSI e, which was the subject of a range update earlier this year. The hybrid system promises to deliver silent running in EV mode, but also offers decent performance from its V6 petrol engine.
But the A8 will have its work cut out to beat its rival here. The Mercedes S-Class is now into the brand's second-gen plug-in hybrid technology, so the engine and electric motor system is even more finely honed to make driving as efficient as possible.
Of course, hybrid tech is only half the story, because these cars will need to deliver the comfort and luxury that buyers normally expect from this sort of model. We've lined up long-wheelbase versions of both, and we'll place the emphasis on the back seats, where comfort and refinement will be especially important in cars that are more about being driven in, rather than getting behind the wheel.
Audi A8
| | |
| --- | --- |
| Model: | Audi A8 L 60 TFSI e Quattro Sport |
| Price: | £90,690 |
| Powertrain: | 3.0-litre V6 turbo/e-motor, 456bhp |
| 0-62mph: | 4.9 seconds |
| Test economy: | 35.1mpg/7.7mpl |
| CO2: | 43g/km |
| Annual road tax: | £510 |
The current Audi A8 is the latest iteration of the firm's luxury limousine, and it was given an update earlier this year with new lighting and subtly revised looks. The 60 TFSI e is available in long and standard wheelbases, and it's the former that we're testing here in Sport trim.
Design & engineering
Constant evolution is a common theme within the luxury car class, and this is something that's clearly evident with the Audi A8. This is only the fourth generation since it was first revealed as the replacement for the Audi V8 in 1994, and the car's conventional saloon shape is instantly recognisable as a result.
The most recent set of updates for the A8 were subtle, but saw a redesign of the large grille – although the chrome finish used by the Sport model tested here is a little chintzy when compared with the darker look of other trims – while new LED lights front and rear showcase the cutting-edge tech that Audi uses.
The A8 uses the VW Group's MLB scalable platform, with a longitudinally mounted petrol engine and quattro four-wheel drive on every car. Every version is fitted with an eight-speed Tiptronic automatic gearbox, too. For an extra £4,000 you can move from a standard model to the A8 L long-wheelbase version. This adds an extra 130mm between the axles to increase rear passenger space, while the additional length is neatly blended into the A8's back doors. 
For the 60 TFSI e, there's a 3.0-litre V6 twin-turbo petrol engine, which is joined by an electric motor for a total output of 456bhp and 700Nm of torque. There's also a 17.9kWh battery, which is located under the boot floor. This has a WLTP-tested range of 36 miles, and that's what the car delivered during its time with us in mild weather conditions, although there is only AC charging tech on board, so the fastest that you can recharge the battery is around two and a half hours.
Partnership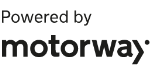 Need to sell your car?
Find your best offer from over 5,000+ dealers. It's that easy.
Given that the A8 is the flagship of the Audi range, it's not left wanting for kit, even in 'entry-level' Sport trim. Adaptive air suspension, LED headlights and interior lighting, powered door closure, electric heated memory seats in Valcona leather, four-zone climate control and multiple touchscreens are all included.
The A8 L also adds some kit over standard, with heated rear seats and a rear-seat remote that allows passengers in the back to control the climate, seats and infotainment via a 5.7-inch touchscreen.
Driving
Cars such as this offer a relaxed atmosphere for passengers in the back, but the Audi is one model that's equally pleasing from behind the wheel.
A kerbweight of 2,340kg is 60kg less than the Mercedes's, and the A8 feels more agile than its rival. The steering is faster, the car's responses are keener and the quattro system delivers lots of grip. There's a sense that Audi has designed the A8 to be enjoyed by everyone on board, not just those in the back.
Audi's Drive Select system sets the car up in different ways, with Eco, Comfort and Dynamic settings, plus an Individual mode where you can define the parameters for the dampers, steering weight, engine response and air-conditioning to suit your personal tastes. While it's nice to have the option to set up a sporty drive mode, the A8 is at its best in the Comfort setting. 
It matches the S-Class in most situations, and the Audi is marginally more refined on coarse tarmac, with less road noise heard in the cabin. Considering that the A8 has traditionally lagged behind the S-Class for refinement, that's a major compliment.
Practicality
There's a longer wheelbase for the A8 L when compared with the standard car, but it's still 88mm less than in the S-Class. However, the A8 L isn't exactly gasping for any extra legroom.
There's plenty of space to stretch out, the seats recline and are heated in the long-wheelbase model for some additional comfort. But while the seats are decent, they're not quite as plush as the S-Class's.
Boot space is also at a premium, thanks to the fitment of the drive battery. A capacity of 390 litres is 145 litres behind the Mercedes, and 115 litres down on the combustion-engined A8 L, too.
Ownership
Neither of these cars have been tested by Euro NCAP, but because they are at the top of their respective ranges, they're a showcase for the latest safety tech from each manufacturer.
There is the usual swathe of airbags and electronic driver aids in the A8, including lane assist, forward collision and blind-spot alert, but we found some of these systems rather intrusive, so they ended up spoiling the way the Audi drives. 
Automatic adaptive speed control system was decent to use, though. This radar system checks the distance to the car ahead and can also anticipate junctions to automatically adjust your speed.
Running costs
Fuel economy results for a plug-in hybrid will depend on how frequently the battery is charged. This will happen more often in the A8 simply because it has a smaller pack than the S-Class. It's fastest charge time of two hours is slower, too, which might put some drivers off spending time charging it.
We tried to run the batteries down in both cars to get a feel for fuel economy once it was flat, and the A8 returned 35.1mpg. The Mercedes's bigger battery and its eagerness to hold on to its charge meant we never managed to get the battery down to zero, so it managed 60.2mpg in similar driving conditions.
Packaging constraints mean that not only does the A8 TFSI e have a smaller boot than the petrol or diesel A8s, but it has a smaller fuel tank, too. It's down from 82 litres to 65 litres, although the idea is that you make up for this deficit with electric driving.
Testers' notes: "There's energy recovery under braking, but the A8's brake lights illuminate every time you lift off the throttle. It makes you look like a hesitant driver."
Mercedes S-Class
| | |
| --- | --- |
| Model: | Mercedes S 580 e L AMG Line Premium Plus Executive |
| Price: | £118,095 |
| Powertrain: | 3.0-litre 6cyl turbo/e-motor, 503bhp |
| 0-62mph: | 5.2 seconds |
| Test economy: | 60.2mpg/13.2mpl |
| CO2: | 17g/km |
| Annual road tax: | £510 |
One difference between the S-Class and A8 is that plug-in drive is only available in the long-wheelbase version of the Mercedes. It's badged the S 580 e and starts from £108,705, making it the most expensive drivetrain outside of the Maybach models. That nets you a car in AMG Line Premium trim, while here we test the fully loaded AMG Line Premium Plus Executive, priced at £118,095.
Design & engineering
Not many cars set the design and technology trends for a generation of models from a manufacturer, but that's what happens when Mercedes launches a new S-Class.
The current W223 arrived in 2020, and with it came Mercedes's latest design language, featuring sculpted lines, a large grille, small headlights and slender tail-lights. Overall, the long-wheelbase S-Class is slightly shorter than the A8 L, but there's little in it and both cars have plenty of presence.
The latest S-Class uses the Mercedes MRA 2 platform, which is an evolution of the previous-generation model's tech and is scalable, so is also used on the C-Class and will appear under other new Mercedes as they come on stream.
It's large enough here to accommodate a hybrid drive system that comprises a 3.0-litre turbocharged petrol engine, electric motor and a 28.6kWh battery with the ability to recharge from a high-voltage CCS source. The battery offers an all-electric driving range of up to 65 miles, and that's exactly what our car's trip computer showed from a full charge.
Inside, the S-Class delivers luxury, but it's not quite up to the high standards of previous models. The large digital displays are impressive, while there's plenty of metal, leather and wood on show, but some of the plastics, such as on top of the dashboard, seem a little low-rent for such an expensive car. The air vents also feel a little flimsy.
There's no criticising the kit on board, though. Every conceivable extra you can think of is included, and probably quite a few that you hadn't even considered. This Premium Plus Executive model features kit such as driver profile activation via thumbprint, active seats that firm up their bolsters in corners, a comprehensive head-up display and electrically adjustable rear seats.
Driving
The first surprise when getting into the S-Class is that the driving position feels more cramped than the A8's. Despite its length, the driver's seat feels like it has been pushed forward to maximise space in the back. It reinforces the feeling that this is a car you buy to be driven around in.
When you do get behind the wheel, the S-Class feels like a big, heavy machine. It's not as agile as the A8 L on twisty roads, and it feels like it fights harder to keep its weight in check when changing direction. Slow steering adds to this, and the car positively encourages you to take things easy.
The hybrid system is smooth, but where the A8 feels like it's getting some assistance from the electric motor to boost acceleration, there isn't the same sensation here. A 0-62mph time of 5.2 seconds is only 0.3 seconds behind the Audi's, but overall the Mercedes feels more leisurely when accelerating,as if the engine and electric motor are working together to build speed, rather than one offering assistance to the other.
Refinement is fantastic, with next to no wind noise at motorway speeds, but there is a bit more tyre roar than in the Audi, and the S-Class's suspension seemed to fidget more on uneven surfaces. It's all relative, though, and the Mercedes is still a comfortable and upmarket place to spend time.
Practicality
While these cars are large, they're designed to carry two people in the back rather than three, so both cars feature a firm, narrow middle seat that's only for occasional use.
Flip the back down and you're left with a plush armrest with assorted controls for outer-seat occupants to fiddle with. The Mercedes has a pop-out tablet controller that allows you to adjust the seats, LED ambient lighting, built-in window blinds, four-zone climate control and infotainment, and it's a more comprehensive set-up than the Audi's system. 
The seats themselves are great, with soft leather, plush headrest cushions and support in all the right places, while the nearside passenger seat can be extended to create an Ottoman-style bed. Up front, the seats are heated and cooled, while a massage function is controlled via the main touchscreen.
Ownership
The S-Class has always been a pioneer for safety kit, and the current car is no different. The digital LED headlights can cast a beam up to 650 metres ahead, but also dip in sections so as to not dazzle oncoming traffic. 
As well as the usual lane, blind spot and brake assist systems, the S-Class features kit such as an active lane change system that actively steers you into the next lane, active evasive steering to guide you out of danger, active speed limit assist and route-based speed adjustment. All of these systems might sound excessive, but they work well, and aren't as intrusive as Audi's tech.
Running costs
Where the Mercedes pulls ahead is with all-electric running. Not only can it travel further on a charge, but it also takes less time to recharge the battery, thanks to standard-fit CCS charging. This means you can use fast DC chargers to top up the battery in as little as 20 minutes.
This will cut running costs, as will an eight per cent Benefit-in-Kind tax classification. That's four per cent lower than the A8's, so 40 per cent taxpayers will have annual bills of £3,777, with the Audi costing £4,351 a year. In comparison, an S 350 d L costs £13,714 a year.
Testers' notes: "If you're in the back seats, you can move the front passenger seat fully forward to make space, but the seatback's position obscures the driver's view."
Verdict
First place: Mercedes S-Class
The gap between the S-Class and A8 has narrowed so much that it's the little things that make all the difference. The Mercedes isn't the class benchmark that it once was, and if this were a test between petrol or diesel models, then the Audi may have just edged ahead. 
However, the longer EV range of the S 580 e is difficult to ignore, which gives it the advantage here. 
Second place: Audi A8
Evolution has helped the A8 turn into a strong contender in the limousine class. In terms of passenger comfort, it matches the S-Class, while it's a more engaging car to drive, too. 
However, the plug-in model can't equal the Mercedes's range, while the cabin isn't quite as special; it feels like an upscaled A6, whereas the S-Class's quality filters into the rest of the range.
Other options in this category
Range Rover P440e HSE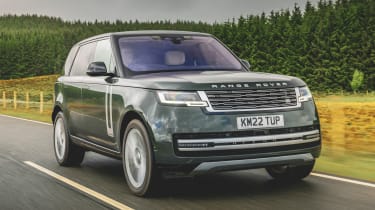 Price: £114,325 
Engine: 3.0-litre 6cyl, 434bhp
We were impressed by the new Range Rover diesel in Issue 1,734, and the plug-in version should be even more refined. It can be specced with comfort seats in the back, while the plug-in has a 68-mile EV range.
BMW i7 xDrive60 Excellence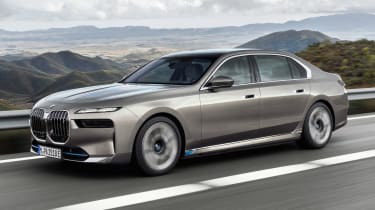 Price: £118,805 
Powertrain: 2x e-motor, 537bhp
One step beyond plug-in drive is all-electric power. Mercedes offers the EQS, while the i7 is also available now. It has a 0-62mph time of 4.7 seconds, and the 105.7kWh battery offers up to 387 miles of zero-emissions range.
Figures
 
 

Mercedes S 580 e L AMG Line Premium Plus Executive

Audi A8 L 60 TFSI e quattro Sport

On the road price/total as tested

£118,095/£118,095

£90,690/£118,575

Residual value (after 3yrs/36,000)

£61,291/51.9%

£35,369/39.0%

Depreciation

£56,804

£55,321

Annual tax liability std/higher rate

£1,889/£3,777

£2,175/£4,351

Annual fuel cost (12k/20k miles)

£1,648/£2,747

£2,827/£4,712

Insurance group/quote/VED

50/£2,006/£510

50/£1,189/£510

Cost of 1st/2nd/3rd service

£960 (2 services)

£660 (2 services)

 
 
 

Length/wheelbase

5,289/3,216mm

5,302/3,128mm

Height/width

1,503/1,954mm

1,486/1,945mm

Engine

6cyl in-line/2,999cc

V6/2,995cc

Battery

28.6kWh

17.9kWh

Peak power/revs

503/5,500 bhp/rpm

456bhp N/Arpm

Peak torque/revs

750/1,600 Nm/rpm

700Nm N/Arpm

Transmission

9-spd auto/rwd

8-spd auto/4WD

Fuel tank capacity/spare wheel

67 litres/repair kit

65 litres/repair kit

Boot capacity

535 litres

390 litres

Kerbweight/payload

2,400/670kg

2,340/610kg

Turning circle

12.5 metres

12.9 metres

Basic warranty (miles)/recovery

3yrs (unlimited)/3yrs

3yrs (60,000)/3yrs

Driver Power manufacturer/dealer pos

13th/9th

23rd/18th

NCAP: Adult/child/ped./assist/stars

N/A

N/A

 
 
 

0-62mph/top speed

5.2 secs/155mph

4.9 secs/155mph

Auto Express economy/range

60.2/13.2/887 miles

35.1/7.7/502 miles

WLTP combined

353.1mpg

148.7mpg

WLTP battery range

59 miles

36 miles

Actual/claimed CO2/tax bracket

108/17g/km/8%

186/43g/km/12%

 
 
 

Airbags/Isofix/park assist/360 cam

Seven/yes/yes/yes

Eight/yes/yes/£2,125

Air susp/lane keep/blindspot/AEB

Yes/yes/yes/yes

Yes/yes/yes/yes

Climate control/adaptive cruise

4-zone/yes

4-zone/yes

Leather/climate seats

Yes/yes

Yes/heated

Metallic paint/adaptive LEDs

Yes/yes

Yes/yes

Keyless entry & go/power tailgate

Yes/yes

Yes/yes

Sat-nav/digital dashboard

Yes/yes

Yes/yes

DAB/connected services

Yes/yes

Yes/yes

Wireless charge/CarPlay/Android Auto

Yes/yes/yes

Yes/wireless/wireless