New Audi Q7 60 TFSIe 2019 review
It's petrol-electric power for latest Audi Q7 plug-in SUV, with the 60 TFSIe model boasting 449bhp
Find your Audi Q7
Offers from our trusted partners on this car and its predecessors...
Or are you looking to sell your car?
Advertisement
The Audi Q7 60 TFSIe Competition is a worthy addition to the large SUV range. It has the same abilities as other Q7s, of course – but it scores heavily on refinement and cabin tech. Plus it may yet have a trump card to play on CO2 emissions and, as a result, running costs. We suspect that the less expensive 55 TFSIe will be a better-value proposition all round, though.
The new Audi Q7 plug-in hybrid isn't the first such vehicle to be offered in the Q7 line-up. But while the previous incarnation used a diesel engine, the latest version, badged 60 TFSIe Competition, follows the industry (and customer) trend by switching to petrol.
In fact, the Q7 60 TFSIe Competition is one half of a new hybrid duo within the range. Audi is also offering its largest SUV as the 55 TFSIe, with 375bhp. This model is available across Sport, S line, Black Edition and Vorsprung trim levels, with prices starting from around £67,000.
But the 60 TFSIe driven here is restricted to Vorsprung spec, which means a tech list longer than your arm and a price of around £75,000. At the heart of it all is a V6 turbo petrol engine with 335bhp plus a 134bhp electric motor – so the combined maximum system output is 449bhp. Total torque is substantial, too, at 700Nm.
The transmission is an eight-speed automatic with quattro four-wheel drive – and the Q7 has the same 17.3kWh battery as the outgoing diesel hybrid. It'll recharge fully on a 7kW home charger in about two and a half hours – and while efficiency numbers are still being finalised, it should give at least 26 miles of pure-electric running.
We'll have to wait a little longer for official performance figures too, but suffice it to say that on the road, the powertrain does not feel overawed by a car that weighs comfortably more than two tonnes.
That instant torque delivery makes the Q7 feel rapid off the line – and there's enough capacity in the system for it to take you up to motorway speeds if you adopt a steady approach. Stand on the throttle and the V6 engine will make it a joint effort – but both the transition to combined power and the engine note itself are extremely smooth.
Indeed, if the amount of shove is impressive, the refinement is even more noteworthy. The eight-speed auto does a nice job of easing between ratios and, when the combustion engine is called into action, keeping its revs to a minimum. Throw in the fact that Audi's V6 is a hushed motor anyway, and you're left with a serene cruising experience.
This Q7 e-tron features the latest version of Audi's 'predictive efficiency' system, which uses data from the sat-nav, topographical information and live traffic updates to efficiently manage the car's charge.
The system is capable of making judgement calls on when to fire up the engine and when there's an opportunity to harness braking energy to help top up the battery. In practice, you'll find it tapping your foot through the throttle pedal as you approach T-junctions, encouraging you to lift off and kick-start recuperation.
Partnership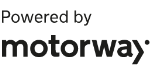 Need to sell your car?
Find your best offer from over 5,000+ dealers. It's that easy.
A fully charged Q7 is a pretty efficient way to get through a regular commute of, say, 30 miles. We drove the car over a mixture of urban streets, country roads and a slug of German autobahn and the battery range stayed reassuringly solid.
Apart from Hybrid, the Q7 has two additional configurations – a pure-EV setting for when you want to force the issue and run in zero-emissions mode, and a 'charge hold' mode that maintains the battery level in anticipation of pure-electric running further along your journey.
The rest of the package is stock Q7 – so the suspension strikes a fair balance between comfort and body control, but you'll feel precious little communication through the lifeless steering.
The cabin is laden with tech, but the jury's still out on Audi's haptic touchscreen, which tries to make its virtual buttons operate like proper switches.
There's no doubting the quality of the materials used, mind you – and the cabin itself is spacious and practical. As it should be, given the price tag.