Mercedes GLS vs Audi Q7
When it comes to seven-seat luxury SUVs, the Mercedes GLS is the biggest – but does that make it the best? We compare it with the Audi Q7
Mercedes has launched an all-new version of the GLS. It's the brand's biggest car and most luxurious SUV, and it features a new engine, loads of tech and a palatial interior with seven seats. It goes up against flagship models from its core German rivals, and in this test we've brought it together with another updated model, the Audi Q7.
The latest version of the Audi also features new engine tech, plus more equipment and an updated look that brings it into line with the Q8, the coupé-SUV that uses the same platform as the Q7, and which was launched last year. Rather than an all-new model, this version of the Q7 is a facelift.
These two behemoths – literally, given both are more than five metres long – will need to be seriously impressive in order to get buyers to part with their cash.
They have to be spacious and luxurious inside, have good performance and also return decent economy for a long cruising range. Here, we'll also look at their ride comfort as a key factor, as well as their seven-seat practicality. Which car is the more fitting flagship SUV for Mercedes and Audi?
Mercedes GLS
| | |
| --- | --- |
| Model: | Mercedes GLS 400 d AMG Line Premium |
| Price:  | £75,040 |
| Engine:  | 3.0-litre 6cyl diesel, 325bhp  |
| 0-60mph:  | 6.4 seconds |
| Test economy:  | 30.1mpg/6.6mpl  |
| CO2: |  213g/km |
| Annual road tax:  | £465 |
The model we're testing here is the GLS 400 d in AMG Line Premium trim, which costs from £75,040. This makes it more expensive than the Audi Q7 here, but at this end of the market the on-the-road price won't be a deciding factor for most buyers.
Design & engineering
Mercedes calls the GLS 'the S-Class of SUVs', which is a bold claim, but the German maker is about the only company that can make it. The S in the GLS name isn't because it's directly related to the S-Class saloon, but more because it's the largest model in the SUV range.
This latest version is closer than ever to the limousine, though, because it uses the same straight-six diesel engine that's making its way into most of the brand's models. It has 325bhp and 700Nm of torque in this form, and drives all four wheels through a nine-speed automatic gearbox.
The new GLS is longer and wider than the car that came before it, boosting passenger space inside, while there's better aerodynamics and all the usual tech and equipment updates you'd expect.
Every car comes with air suspension as standard; it features automatic adaptive damping and level adjustment, which can be useful for getting in and out in the lower setting, and off-roading in the highest setting. The four-wheel-drive system has been updated for better responses off the tarmac, too.
Interior quality is top-notch and fitting for a car that costs this much. There are no cheap-looking materials in sight, because everything you come into contact with is textured, luxurious and upmarket.
The GLS now features Mercedes' MBUX infotainment set-up. It features two 11.6-inch displays for the dials and infotainment, it has a very hi-tech feel and it's good to use as well. It adds a modern touch to the interior, much the same as the updated Q7 with its own dual displays and digital dash.
Partnership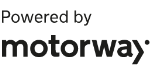 Need to sell your car?
Find your best offer from over 5,000+ dealers. It's that easy.
If you can think of a bit of kit, chances are it's fitted to the GLS, even on this 'entry' AMG Line Premium model. It has five-zone climate control, heated leather seats, every infotainment function you need, metallic paint and a superb Burmester stereo. 
Driving
The GLS is a very comfortable car. Its seats are excellent, combining enough support with soft surfaces and a good driving position. All the seats in the car are like this, so there won't be any complaints from passengers – and in most cases, the ride follows suit. It's supple, and on certain roads the car rides with the smoothness you would expect of a luxury SUV like this.
However, it's not always smooth. At medium speeds on country roads, the Mercedes can't disguise its heavy kerbweight and struggles to keep the onslaught of bumps out of the cabin. This can jostle occupants about, because the soft set-up doesn't offer enough body control to prevent horizontal movement. This is in contrast to the Q7, which is just as comfortable at low speed and on the motorway (where both cars shine), yet it has a more composed ride overall.
This plays into the handling, too. While neither is a driver's car, the Mercedes' soft suspension means it's not as accomplished being driven fast on country roads, because it's uncomfortable for those inside and it loses grip faster than the Q7. The steering is a bit too light in the centre, but weights up with more lock. Switch to Sport mode and things do improve, but the GLS still isn't as precise as the Audi.
The new straight-six diesel engine is excellent, though, because it's quieter than the V6 in the Q7 and delivers more power. Both cars went from 0-60mph in 6.4 seconds, so have plenty of performance, but the GLS was slightly quicker in gear. Its nine-speed gearbox is smoother and faster to react than the Audi's as well, which plays into the GLS' relaxed feel. 
Practicality
The GLS is one of the biggest cars on the road, and at 5,213mm long and 2,030mm wide, it's not easy to park or manoeuvre in tight streets around town. It won't even fit through some width restrictions, but for those needing interior space, it's hard to beat.
It's massively spacious inside and there's loads of leg and headroom for adults – although the rearmost seats are only really for children, because there's not enough leg or headroom for anybody bigger. Access is better than in the Q7, though, while electric folding and sliding means you don't have to reach into the vast cabin to move the seats.
Total boot space of 2,400 litres means the GLS is one of the roomiest cars on sale, and it's ahead of the Audi Q7's 1,925 litres in the same configuration.
Ownership
Owners ranked Mercedes a poor 26th place in our 2019 Driver Power customer satisfaction survey. Audi was 10 places ahead in 16th overall, but it was a disappointing result for both manufacturers.
There's loads of safety kit included on the GLS, so it'll be a very safe car. It gets automatic emergency braking, blind-spot assist, lane-keep assist, a 360-degree camera, trailer assist, adaptive cruise control and traffic-sign recognition all as standard.
Running costs
The GLS managed 30.1mpg on our test route, which was less than the Q7's 34.7mpg return. These figures work out at £2,352 and £2,041 a year for diesel in the Mercedes and Audi respectively. Perhaps more importantly for many buyers, the GLS that has the longer range. It can go 596 miles between fills (24 miles more than its rival) courtesy of its 90-litre fuel tank.
Servicing is pricey on the GLS, at £1,296 for three years' worth. Audi charges £594 for two services. 
Testers' notes: "Both models have a maximum towing capacity of 3,500kg, although this reduces to 3,300kg on the GLS if you add the Off-Road package. Trailer assist tech is standard on the Merc, though."
Audi Q7
| | |
| --- | --- |
| Model: | Audi Q7 50 TDI quattro Black Edition |
| Price:  | £67,050 |
| Engine:  | 3.0-litre V6 diesel, 282bhp  |
| 0-60mph:  | 6.4 seconds |
| Test economy:  | 34.7mpg/7.6mpl  |
| CO2: | 180g/km |
| Annual road tax:  | £465 |
Unlike the all-new GLS, this latest Q7 is an update of its predecessor – but there are some significant changes to the looks, on-board tech and powertrains to keep Audi's flagship SUV fighting fit. Our pictures show an S line car, but we're testing a high-spec Black Edition; at £67,050 without options, it's the closest model to the GLS in terms of price. 
Design & engineering
The Q7 uses Audi's MLB Evo platform, which means multi-link suspension front and rear, while air suspension is standard across the range. Rear-wheel steering is a feature that's standard on top-spec Vorsprung models, but we've not tried it. All models also get seven seats to match the GLS.
The 50 TDI name means that this Q7 has a 3.0-litre V6 diesel that makes 282bhp and 600Nm of torque. While that's down on power compared with the GLS, the Q7 is 325kg lighter than the Mercedes – although it's no featherweight at 2,165kg.
Audi has integrated 48V electronics into the Q7, making it a mild hybrid. But while some such systems boost performance, here it's designed to improve efficiency. It can recover energy to charge the small battery when lifting off, and the car can even coast with the engine switched off for up to 40 seconds between 34-99mph. This tech makes the stop-start system faster and smoother to react, too.
The Q7's facelift is only mild, with the new grille the most obvious difference. The car has grown in size a little – not by much, and it's not as big as the GLS either. But the swelling in size is enough to give more interior length plus extra head and elbow room in the front and rear, claims Audi.
Inside, things look quite a bit different to before, with the interior design carried over from the A8, A7 and A6 – so the Q7 now features two screens in the centre of the dash and the Virtual Cockpit digital dials behind the steering wheel.
This gives the cabin a very modern look, and the design of the dash works alongside this. It's a match for the GLS in terms of fit and finish, so really it comes down to whether you prefer the Audi's clean design or the more traditional cabin in the GLS.
Standard kit isn't quite as generous as the Mercedes, but the Q7 has most things you need and costs less, so there's more room for options. Blind-spot assist is £1,450 as part of an option pack, for example.
Driving
Even with 22-inch wheels, the Q7 rides sweetly on its standard air suspension – but then this was always a strong point in its predecessor. In fact, while it's about as good as the GLS at dealing with big bumps, its better body control reduces head movement, so it's more comfortable more of the time. It can shuffle over really bumpy roads because the suspension can't quite keep up with the amount of movement required, but the GLS also suffers from this.
The Q7 is much more agile than the GLS, too. It has good body control and lots of grip, which means it's much more fun to drive than its rival.
The engine is a known quantity, and while it's not as powerful as the GLS's, 282bhp and 600Nm of torque is still more than enough in a car of this size, as our performance figures showed. The Q7 sprinted from 30-70mph through the gears in 5.7 seconds, which was 0.3 seconds faster than the GLS – but both cars are quick enough that they easily get over the threshold of acceptable performance.
The Q7 was quick in gear, too, but was slightly behind the Mercedes, and the eight-speed auto box can be frustrating when you're cruising and want a burst of acceleration. It's keen to change up to eighth as soon as possible, but it'll immediately shift down to seventh or sixth at the slightest touch of the throttle, which unsettles the car at a cruise.
It's just as refined as the GLS aside from the engine, which is a little noisier – but this is a minor point, given both are supreme on the motorway.
Practicality
Given that the Q7 is physically smaller than the GLS, it's no surprise to learn that there's less room inside. It still seats seven, so that means the third row is a little tighter than in the Mercedes; there's less headroom and your legs are more cramped.
But this isn't an issue in the middle row, where there's loads of leg and headroom. Access to the Q7's rearmost seats is a bit more difficult, because you have to clamber through a narrower gap.
Audi doesn't quote a boot figure with all seven seats in place, but you can see it's smaller than the 470-litre GLS in this layout. In five-seat mode, the Q7 has 740 litres, while the GLS has 890 litres.
Ownership
As you'd expect from a premium SUV, there's lots of standard safety tech on the Q7, although you can add the £1,450 City Assist Pack and still undercut the GLS on price.
This includes collision-avoidance assist, adaptive cruise, blind-spot warning, cross-traffic alert that works when pulling forward and in reverse, and exit assist – a system that warns you of approaching cars when getting out of the vehicle, which will be useful if you'll be transporting children. 
Running costs
Although the Q7 emits much less CO2 than the GLS (180g/km to 213g/km), both cars sit in the top 37 per cent Benefit in Kind company car tax bracket. So list prices will determine your company car contributions.
The Audi costs less, so a higher-rate earner will pay a still-sizeable £9,726 a year. The Mercedes will cost the same user £10,908 in company car tax.
Testers' notes: "If you want a sportier version of either of these cars, then there's a 4.0-litre V8 diesel SQ7, while the forthcoming AMG-tuned GLS 63 gets a 603bhp twin-turbo 4.0-litre V8 petrol. They're quite different." 
Verdict
First place: Audi Q7
The latest Q7 is the best yet, and combines several key factors to achieve this road test win. Most importantly, it's more comfortable than the GLS because it has a more composed ride. It's also better to drive than its competitor, and quite a bit cheaper to run, especially if you're buying on finance. It's nearly as well equipped, despite being cheaper, and delivers just as much performance and luxury.
Second place: Mercedes GLS
The GLS is one of the most luxurious SUVs around, so it's no shame to come second here. It can't quite match its rival's ride quality, because it's not able to control body roll enough for total comfort, but it's extremely practical, has every bit of kit you could want and its new engine is smooth, powerful and relatively efficient. It's expensive, though, and not as good to drive as the Q7 either.
Other options for similar money...
New: Land Rover Discovery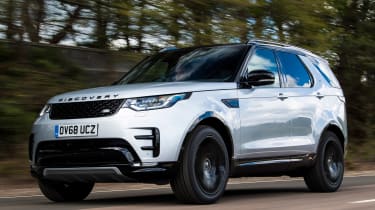 Model: Land Rover Discovery SD6 HSE LuxPrice: £70,760Engine: 3.0-litre V6, 302bhp 
The Discovery is our favourite car in this class. It rides very smoothly and its V6 engine is powerful and refined, while the interior is plush and practical. It's smaller than the GLS, yet still has plenty of room in the rearmost seats, even for adults. 
Used: Volvo XC90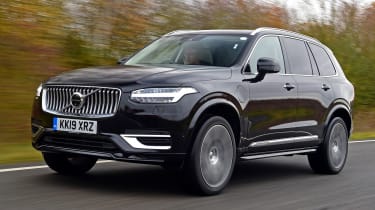 Model: Volvo XC90 T8 Inscription ProPrice: £67,680Engine: 2.0 4cyl hybrid, 385bhp
Those with a short commute could make big savings by choosing a plug-in model. We found a used XC90 T8 with 3,600 miles for £67,680 in top-spec trim. Plug it in daily and it'll run on electric power alone. It also delivers huge performance. 
Figures
| | | |
| --- | --- | --- |
|   | Audi Q7 50 TDI quattro Black Edition | Mercedes GLS 400 d AMG Line Premium |
| On the road price/total as tested | £67,050/£67,050 | £75,040/£76,535 |
| Residual value (after 3yrs/36,000) | £29,898/44.6% | £36,740/49.0% |
| Depreciation | £37,152 | £38,300 |
| Annual tax liability std/higher rate | £4,863/£9,726 | £5,454/£10,908 |
| Annual fuel cost (12k/20k miles) | £2,041/£3,401 | £2,352/£3,921 |
| Ins. group/quote/road tax cost | 44/£489/£465 | 50/£1,287/£465 |
| Servicing costs | £594 (2yrs) | £1,296 (3yrs) |
|   |   |   |
| Length/wheelbase | 5,063/2,994mm | 5,213/3,135mm |
| Height/width | 1,740/1,970mm | 1,823/2,030mm |
| Engine | V6/2,967cc | 6cyl in-line/2,925cc |
| Peak power/revs | 282/3,500 bhp/rpm | 325/3,600 bhp/rpm |
| Peak torque/revs | 600/2,250 Nm/rpm | 700/1,200 Nm/rpm |
| Transmission | 8-speed auto/4wd | 9-speed auto/4wd |
| Fuel tank capacity/spare wheel | 75 litres/repair kit | 90 litres/space saver |
| Boot capacity (7/5/2-seat modes) | N/A/740/1,925 litres | 470/890/2,400 litres |
| Kerbweight/payload/towing weight | 2,165/850/3,500kg | 2,490/760/3,500kg |
| Turning circle | 12.5 metres | 12.5 metres |
| Basic warranty/recovery | 3yrs (60,000)/3yrs | 3yrs (unlimited)/3yrs |
| Driver Power manufacturer/dealer pos. | 16th/20th | 26th/15th |
| NCAP: Adult/child/ped./assist/stars | 92/86/71/71/5 ('19) | N/A |
|   |   |   |
| 0-60/30-70mph | 6.4/5.7 secs | 6.4/6.0 secs |
| 30-50mph in 3rd/4th | 2.6/3.6 secs | 2.5/3.3 secs |
| 50-70mph in 5th/6th/7th/8th/9th | 4.5/7.0/11.2s/N/A/N/A | 4.7/5.8/6.7/8.6/11.2s |
| Top speed/rpm at 70mph | 150mph/1,500rpm | 148mph/1,500rpm |
| Braking 70-0/60-0/30-0mph | 60.4/43.5/12.4m | 64.6/44.6/11.9m |
| Auto Express economy/range | 34.7/7.6/572 miles | 30.1/6.6/596 miles |
| WLTP combined mpg | 33.2mpg | 28.8-32.8mpg |
| WLTP combined mpl | 7.3mpl | 6.3-7.2mpl |
| Actual/claimed CO2/tax bracket | 218/180g/km/37% | 251/213g/km/37% |
|   |   |   |
| Airbags/Isofix/park sensors/camera | Six/yes/yes/yes | Nine/yes/yes/yes |
| Auto/lane keep/blind spot/AEB | Yes/yes/£1,450*/yes | Yes/yes/yes/yes |
| Clim ctrl/cruise/leather/heat seats | Yes/yes/yes/yes | Yes/yes/yes/yes |
| Met paint/LEDs/keyless/pwr tailgate | £750/yes/yes/yes | Yes/yes/yes/yes |
| Sat-nav/digi dash/DAB/apps | Yes/yes/yes/yes | Yes/yes/yes/yes |
| Wireless charge/CarPlay/Android Auto | Yes/yes/yes | Yes/yes/yes |