Long-term test review: Audi RS 3
Final report: we're going to miss the sheer versatility of Audi's hyper RS 3 Sportback hatch
Find your Audi RS3
Offers from our trusted partners on this car and its predecessors...
Or are you looking to sell your car?
Advertisement
The RS 3 Sportback costs a lot of cash when you consider it's a mere hot hatch, but this is no ordinary contender. It's a Jack of all trades, but also the master of many.
Mileage: 8,257Economy: 31.3mpg
After six months and 17 days, our time with the Audi RS 3 Sportback is finally up. So what did we learn? All sorts of things, many of which were extremely positive – to the point where I'm now genuinely gutted to be waving the car goodbye.
This hasn't always been the case with Audis in the past, it must be said. A while back I ran a first-generation TT RS for a year, at the end of which I wasn't exactly distraught to be handing back the keys. For various reasons, that car just wasn't as engaging to live with as I thought it should have been.
But that was then and this is now, and even during the relatively short period of time that has elapsed since then, all Audis have got a fair bit better to drive. None more so than the fruitiest versions that wear those magic RS badges.
Even so, at the start of my term with the RS 3 Sportback I did wonder whether we'd truly gel. I knew I'd be impressed with its performance; how could I not be, with a 395bhp twin-turbo five-cylinder engine under the bonnet? I knew, too, that the RS 3 would feel and look like a class act inside, and would be practical to live with every day; that's something you can rely on any Audi to deliver.
But what I wasn't sure about was how satisfying the overall driving experience would be, or how sweet the steering would feel, or how much I'd actually enjoy driving the RS 3 day in, day out.
Personally, the touchy-feely stuff is as important to me as build quality, space and practicality. But this was the one aspect I still wasn't sure about, even though Audi claims to have improved the dynamics of the RS 3.
I needn't have worried. The first time I drove it in anger on decent roads – cross country from East Sussex to Anglesey circuit in Wales, and then back again – I knew we were going to get along.
I knew, in fact, that I was going to fall for the new RS 3 Sportback in a big way. And that's precisely what happened over the rest of my time in the car. The further I drove it, the more I liked it.
The spec on our RS 3 was pretty tasty, and took the list price from £44,755 to an eye-watering £56,505 (for a hot hatch!). The best options for me were the RS sport suspension with magnetic ride (£995), the RS exhaust system (£1,000), the excellent B&O stereo (part of the £995 Comfort and Sound Pack) and the blend of Arial Blue exterior paint (£775) and menacing-looking 19-inch alloys (£695).
Partnership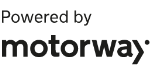 Need to sell your car?
Find your best offer from over 5,000+ dealers. It's that easy.
On the other hand, I'm not sure the panoramic sunroof is worth £1,075, while the £1,600 Audi charges to raise the speed limiter from 155mph to 174mph seems pointless – and pricey – for a British-market car.
Even so, and expensive as it was, I really did bond with the RS 3 Sportback for all sorts of reasons. It was a fair bit more practical than I thought it might be, carting all sorts of stuff to the local tip that I didn't think a regular hatchback could have swallowed.
It was also, as expected, beautifully built inside and out. And it was dead easy to live with on journeys of any length, returning a very impressive 31.3mpg over my time with it. That's a real achievement, given the 2.5-litre displacement and extra cylinder it has over many hot hatch rivals such as the Mercedes-AMG A 45.
Most of all, though, it was a genuinely thrilling car to drive, with monster performance, great handling, good steering and brakes, a much-improved ride and more than enough of the feedback that's been missing from fast Audis for so long.
Audi RS 3: update
Dodgy petrol sends our Audi RS 3 Sportback haywire
Mileage: 6,415Economy: 30.8mpg
Our Audi's normally fault-free TFT instrument display lit up with all sorts of yellow warning lights recently. And the revs suddenly became restricted to just 4,500rpm. At which point I thought: "Blimey, is my beloved RS 3 Sportback about to keel over and croak?"
The engine and its ECU do a similar thing when you first fire the car up. To prevent you from bending a valve when the five-cylinder is cold, the control unit restricts revs to 5,500rpm momentarily, until everything is warmed up. Then after a couple of minutes the digitised dash shows that the full 7,000rpm is available.
This time, though, the engine was already warm. The car had been running for a good 30 minutes or so. Also, the revs were restricted to 4,500rpm, rather than the usual 5,500rpm you get from cold. At the same time the throttle response went all soggy, so I can only assume that the engine had gone into some kind of limp-home mode.
I turned everything off, shut everything down, then rebooted it. And guess what? The whole thing returned to normal. Full revs were restored on the dash and the throttle response felt nice and crisp again.
But then 15 minutes later it did the same thing again. By then I was almost out of fuel anyway, so I refilled the RS 3 with some super-unleaded, just to be sure, just to be extra nice to it, and since then the five-cylinder turbo hasn't missed a beat in 600 miles. 
Conclusion? It must have been a dodgy batch of fuel. It has to be that. And I know exactly where it came from – a supermarket fuel station in Banbury, Oxfordshire, that will remain nameless. For the time being.
Audi RS 3: update 
Audi's five-door mega hatch is still an all-round star
Mileage: 5,215Economy: 31.1mpg
Taking an old sofa to the tip isn't something you see many mega hatches being used for – but our RS 3 Sportback seemed a perfect tool for the job.
It swallowed the lot with no problem whatsoever; although we'd have struggled had we been running an RS 3 Saloon. And in a way, this demonstrates perfectly the impressive flexibility of the five-door model.
• Best hot hatches you can buy
That's because it can carry a sofa but also sprint down a B-road like few other cars at this price, thanks to its 395bhp five-cylinder turbo engine and much-improved chassis.
There are other reasons why I like the RS 3 Sportback, however, not least of which is its ability to eat up motorway journeys. Take my recent trip to Aston Martin's headquarters in Gaydon, Warks. It was a horribly cold and wet morning, and I was fighting it out with busy traffic on the M23, M25 and M40. But with the car's distance-sensing cruise control and lane keep assist function, it wasn't stressful at all.
Although it takes a while to trust such systems, once you realise that they really can do what they say on the tin – namely, keep a safe distance to the car in front and give warnings if you stray out of your lane – driving on busy, wet motorways becomes far less tiresome than it otherwise would be. 
And when a great road does eventually appear, the Audi can still engage the keen driver in you like few other hot hatchbacks. 
It's a shame the average fuel consumption tumbles in a matter of seconds if you use the throttle hard, but the RS 3 Sportback is still a superb all-rounder.
Audi RS 3: first report
Audi's latest mega-hatch arrives with more power and more performance, and gets a thumbs up for driver appeal
Mileage: 4,021Economy: 31.8mpg
The previous-generation RS 3 was a fast, extremely well made and highly desirable car. But as with so many Audi RS models from the past, it never quite hit the sweet spot in terms of driver involvement. It was an effective enough machine, but not one that pulled hard enough on the heartstrings. This, at least, was the conclusion we reached after running one for six months a couple of years ago.
Now, though, Audi has tweaked the RS 3 to give it more power and more performance, but also – according to the maker – more of the involvement that was lacking in the car's predecessor.
And that's why we've decided to find out for ourselves, by running this new Sportback model on our fleet. Power is up to a vaguely surreal-sounding 395bhp, while torque from the 2.5-litre five-cylinder turbo has swollen to 480Nm.
What's more important than this, however, is the fact that the engine itself weighs 26kg less than before, plus the quattro all-wheel-drive system has been tuned to make the car more playful near the limit.
On a recent return journey to Anglesey race circuit in North Wales, I discovered an awful lot about the RS 3. I went there the twisty way, and mostly I found the car to be a delight. It now has a much sharper front end, steering responses that are perhaps a little too quick and, at last, a decent level of ride comfort – at least with the £995 adaptive dampers within the magnetic ride system set to Comfort.
When the roads got really twisty I did set the dampers to Sport for a bit, at which point the body control got quantifiably better. But the ride does suffer when you do this, so most of the time I left it in Comfort, with everything else – the steering, transmission and engine – set to Sport.
Our car also has the seven-speed dual-clutch auto, which works a treat in conjunction with the five-cylinder turbo engine. The RS 3 is now not only a very quick machine to drive, but it's genuinely enjoyable, too.
It's also surprisingly comfortable on the motorway, as I discovered when I took the more relaxed route back home from Anglesey. I arrived at my destination five-and-a-bit hours later, still feeling pretty fresh after a very long day. I had the RS 3's new-found sense of civility to thank for that.
Total on-the-road cost for the fast Audi is an eye-popping £56,380, although the standard RS 3 Sportback can be yours for a more reasonable £44,725. It's an expensive choice, especially our model with all its options. But it's also a lot of car for the money. At the moment, I'm a big fan of this mega-hatch.
*Insurance quote from AA (0800 107 0680) for a 42-year-old in Banbury, Oxon, with three points.