New Bentley model for 2018
A fifth model will join the Bentley range in 2018, with the potential for a sports car or a new coupe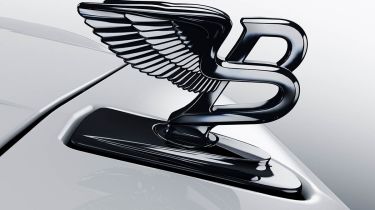 Bentley will be adding a fifth model line to its range in 2018, and the company's CEO has got two ideas in mind: a two-seater sports car and a car priced between the Continental GT and the Mulsanne.
The sports car would most likely be powered by the company's 4.0-litre V8 engine and will come with four-wheel drive. Durheimer did suggest that rear-wheel-drive versions of future Bentleys were possible, though only for niche models.
As for the model priced between the Continental and the Mulsanne, Bentley suggested it would most likely be a coupe as the Flying Spur already fills that gap as a saloon.
"Our designers are extremely busy right now preparing designs for each of them and we are preparing business cases. We will make the decision when we have more information," said Bentley's CEO Wolfgang Durheimer.
Asked if we would see a concept of either of the new models, Durheimer said: "If I answer honestly, I would like to do both." You'll probably have to wait until the company's SUV is fully revealed towards the end of 2015 before seeing anything, though as a decision on the new model won't be made until mid-2016.
When it comes to it, Bentley will be looking to public reaction and potential profit before deciding which new model takes priority. "It needs to show in the business case; I would do the model that makes more money first," said Durheimer.
Durheimer also went on to confirm a few more details about the SUV, due to be on sale early in 2016. "Look at another competitor luxury SUV here in the UK [Range Rover] and if you add all the options it will cost about £140,000. We have solved the problem of not being able to spend more than £140,000," Durheimer joked.
As for powertrains, Bentley confirmed that it'll only be available with a W12 engine for its first year on sale but a plug-in hybrid and a diesel will follow. The hybrid will allow customers to drive around 30 miles on electric power, while also decreasing emissions by 60% compared with the W12.