BMW leasing deals 2022
The best BMW leasing deals available right now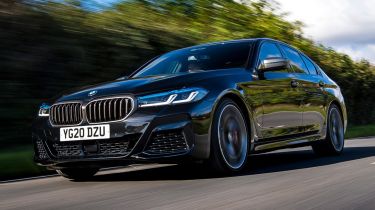 BMW leasing deals are simpler and easier to find than ever, with the marque having one of the best manufacturer platforms when you're hunting for a deal. Not only is the BMW website easy to use, but it also has one of the most comprehensive lists of personal contract hire options, with everything from the electric i3 to the performance M2 being available.
Don't forget, that while a leasing deal is generally cheaper than a PCP deal, you won't be given the option to buy your much-loved BMW at the end of the lease. So read on to discover the best leasing deals currently on offer.
BMWs remain incredibly popular, with the M-branded cars being especially desirable. So we've cherry-picked some of the best deals the marque has on offer and highlighted them below.
Best BMW leasing deals 2022
BMW 1 Series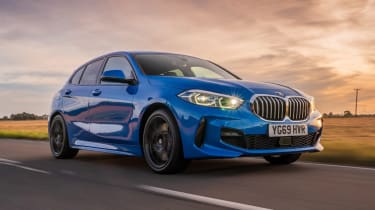 Efficient engines, an engaging driving experience and superb cabin quality make the 1 Series a class-leading premium hatchback. BMW is offering a 118i M Sport for £372.46 per month, with an initial deposit of £4,644.08. As with all BMW PCH deals, you can adjust the variables to suit your needs.
Model: 118i M Sport
Monthly payments: £372.46
Initial rental: £4,644.08
No. of payments: 48
Annual mileage: 10,000
Excess mileage: 8.17p per mile
BMW 3 Series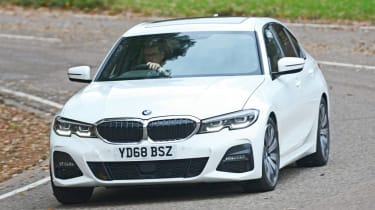 The latest 3 Series handles brilliantly and remains one of the most popular vehicles in the compact executive car class as a result. £469 per month is all you need to have spare for an M Sport model, with an initial rental of £4,389 and a 48-month term.
Model: 320i M Sport Saloon
Monthly payments: £469
Initial rental: £4,389
No. of payments: 48
Annual mileage: 10,000
Excess mileage: 9.05p per mile
BMW 5 Series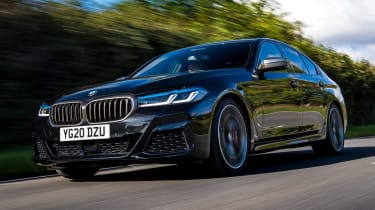 The BMW 5 Series is about as packed with up-to-date technology and features as you could expect. This large executive saloon also offers plenty of space for all occupants and is even an engaging car to drive. £559 a month will even get you an M Sport model with a reasonably efficient 2.0-litre 4-cylinder petrol engine up front.
Model: 520i M Sport Saloon
Monthly payments: £559
Initial rental: £4,329
No. of payments: 48
Annual mileage: 10,000
Excess mileage: 9.34p per mile
BMW i3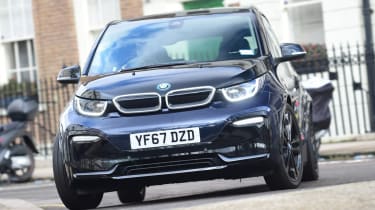 Acquiring a BMW i3 might not be as expensive as you'd think, because the car maker currently offers the electric city car for an affordable £399 per month. The i3 was one of the first mainstream electric cars when it was launched in 2013, but it remains a strong contender, even as the competition increases. Updates to the i3 in 2018 boosted the battery range up to 190 miles, too, meaning it continues to be a solid choice if you are in need of a user-friendly and head turning zero-emission city car.
Model: i3 120Ah
Monthly payments: £399
Initial rental: £4,269
No. of payments: 48
Annual mileage: 10,000 miles
Excess mileage: 7.59p per mile
BMW X2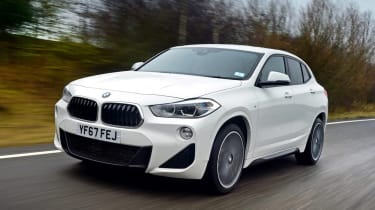 One of the latest additions to the BMW SUV line-up, the X2 is a lower-priced crossover model that aims to offer a sportier alternative to the likes of the Nissan Juke or Volkswagen T-Roc. Not only is the X2 fun to drive but it is comfortable on longer journeys, too. The X2 on offer here is the sDrive18i M Sport, this is a base model but still comes with plenty of essential features, including BMW's iDrive infotainment system.
Model: X2 sDrive18i M Sport
Monthly payments: £489
Initial rental: £4,339
No. of payments: 48
Annual mileage: 10,000
Excess mileage: 9.78p per mile
Have you ever leased a car? Let us know what you think of leasing deals in the comments section below...
Read more of our best car recommendations...