BMW leasing deals 2022
The best BMW leasing deals available right now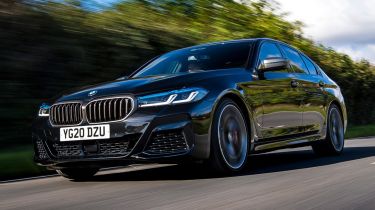 BMW leasing deals are simpler and easier to find than ever, with the marque having one of the best manufacturer platforms when you're hunting for a deal. Not only is the BMW website easy to use, but it also has one of the most comprehensive lists of personal contract hire options, with everything from the electric iX3 to the performance M5 being available.
Remember, though, that while a leasing deal is generally cheaper than a PCP deal, you won't be given the option to buy your much-loved BMW at the end of the lease. Read on to discover the best leasing deals currently on offer.
Best BMW leasing deals 2022
BMW 1 Series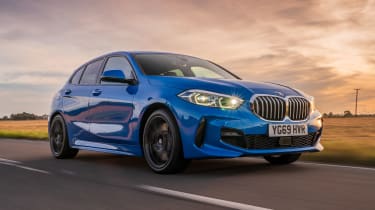 Efficient engines, an engaging driving experience and superb cabin quality make the 1 Series a class-leading premium hatchback. BMW is offering a 118i M Sport for £413.38 per month, with an initial deposit of £4,315.23. As with all BMW PCH deals, you can adjust the variables to suit your needs.
Model: 118i M Sport
Monthly payments: £413.38
Initial rental: £4,315.23
No. of payments: 48
Annual mileage: 10,000
Excess mileage: 8.75p per mile
BMW 2 Series Coupe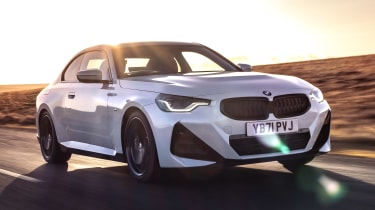 One of the latest additions to the BMW SUV line-up, the 2 Series Coupe is a real winner for driving enthusiasts. Its simple recipe of a front-mounted engine and rear-wheel drive ensures BMW's famous handling balance is the star attraction. There's plenty to like inside too, with a bit more space than before, and plenty of technology to ensure each journey runs smoothly.
Model: 220i M Sport Coupe
Monthly payments: £476.33
Initial rental: £4,727.73
No. of payments: 48
Annual mileage: 10,000
Excess mileage: 9.63p per mile
BMW 3 Series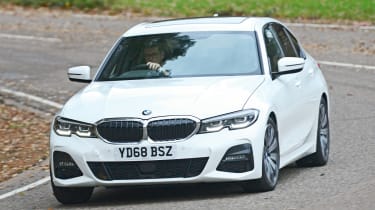 The latest 3 Series handles brilliantly and remains one of the most popular vehicles in the compact executive car class as a result. It also boasts BMW's latest infotainment tech, with large screens mounted on the dashboard to ensure you stay informed and connected while on the road. £507.42 per month is all you need to have spare for an M Sport model, with an initial rental of £4,466.26 and a 48-month term.
Model: 320i M Sport Saloon
Monthly payments: £507.42
Initial rental: £4,466.26
No. of payments: 48
Annual mileage: 10,000
Excess mileage: 9.64p per mile
BMW 5 Series Touring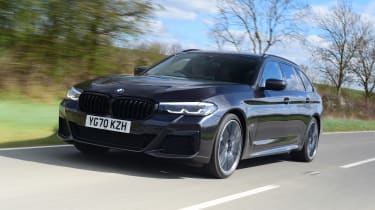 The BMW 5 Series is about as packed with up-to-date technology and features as you could expect. This large executive estate also offers plenty of space for all occupants and is even an engaging car to drive. £660.22 a month will even get you an M Sport model with a reasonably efficient 2.0-litre 4-cylinder petrol engine up front.
Model: 520i M Sport Touring
Monthly payments: £660.22
Initial rental: £4,596.18
No. of payments: 48
Annual mileage: 10,000
Excess mileage: 10.36p per mile
BMW iX3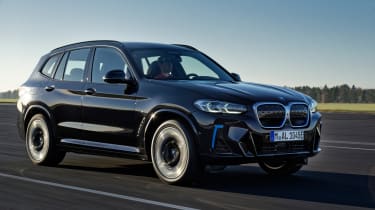 Acquiring a BMW iX3 might be rather pricey, but running costs will be much lower than for an equivalent petrol or diesel model. The car maker currently offers the electric SUV for £820.43 per month. The iX3 is based on the popular X3, but with an all-electric powertrain in place of an internal combustion engine. It has a driving range of up to 286 miles from a single charge, and takes just under 12 hours to charge using a home wallbox. A rapid charge from 0-80 per cent can take as little as 27 minutes at a public charger.
Model: iX3 M Sport
Monthly payments: £820.43
Initial rental: £6,374.95
No. of payments: 48
Annual mileage: 10,000 miles
Excess mileage: 17.22p per mile
Have you ever leased a car? Let us know what you think of leasing in the comments below..