BMW leasing deals 2022
The best BMW leasing deals available right now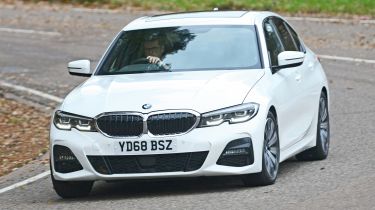 BMW leasing deals are simpler and easier to find than ever, with the marque having one of the best manufacturer platforms when you're hunting for a deal. Not only is the BMW website easy to use, but it also has one of the most comprehensive lists of personal contract hire options, with enough to cater for just about every taste.
Remember, though, that while a leasing deal is generally cheaper than a PCP deal, you won't be given the option to buy your much-loved BMW at the end of the lease. Read on to discover the best leasing deals currently on offer.
Best BMW leasing deals 2022
BMW 3 Series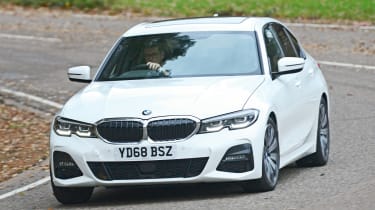 The latest BMW 3 Series handles brilliantly and remains one of the most popular vehicles in the compact executive car class as a result. It also boasts BMW's latest infotainment tech, with large screens mounted on the dashboard to ensure you stay informed and connected while on the road.
Model: 320i M Sport Saloon
Monthly payments: £516.04
Initial rental: £4,595.04
No. of payments: 47
Annual mileage: 10,000
Excess mileage: 10.51p per mile
BMW iX3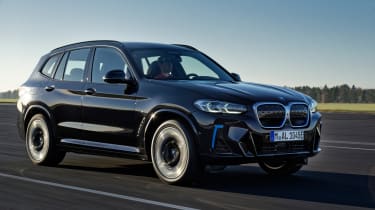 Acquiring a BMW iX3 might be rather pricey, but running costs will be much lower than for an equivalent petrol or diesel model so the numbers can soon balance out. The iX3 is based on the popular X3, but with an all-electric powertrain in place of an internal combustion engine. It has a driving range of up to 286 miles from a single charge, and takes just under 12 hours to charge using a home wallbox. A rapid charge from 0-80 per cent can take as little as 27 minutes at a public charger.
Model: iX3 M Sport
Monthly payments: £810.08
Initial rental: £6,794.81
No. of payments: 47
Annual mileage: 10,000 miles
Excess mileage: 17.22p per mile
​BMW X2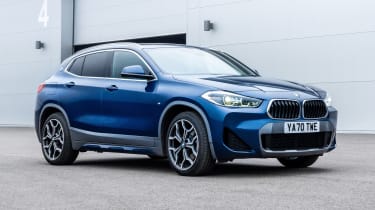 As the smallest of the German brand's SUV line-up, the BMW X2 aims to offer a sportier alternative to the likes of the Nissan Juke or Volkswagen T-Roc. Not only is the X2 fun to drive but it is comfortable on longer journeys, too. While it's unlikely to be very ideal for family duties, it will certainly suit a driver looking for a higher driving position and a bit more interior space.
Model: X2 sDrive18i M Sport
Monthly payments: £547.84
Initial rental: £4,458.36
No. of payments: 47
Annual mileage: 10,000 miles
Excess mileage: 9.92p per mile