Best cheap hot hatchbacks 2023
Need a car that delivers on power as well as practicality? You could do worse than these cheap hot hatches
There comes a point in every motorist's life where the need for a practical car becomes inescapable. For some it happens the moment they pass their test, while others manage to hold off for a while longer until growing families and stretched finances take their toll.
But while the inevitable will catch up with almost everyone, that shouldn't mean that you have to do without a car that's fun and engaging to drive. Fortunately manufacturers understand this conundrum, which is why the hot hatchback exists to bring us driving thrills combined with real-world usefulness.
And if you can fulfil these criteria while keeping your expenditure down, then you really are onto a winner. The used car market is awash with cheap hot hatchbacks, meaning that there should be something out there for everyone across a wide variety of budgets.
What model you go for really does depend on what your priorities are. For example, something like a Volkswagen Golf GTI from 2005 will give you 197bhp to play with on your local B-road, and will still accommodate five passengers in a way that a Mazda MX-5 simply can't. Stretch your budget to £7,000 and a Renaultsport Megane 250 will give you even more power and an excellent chassis to reign it all in. 
This list features a range of new and used cars to help you find the perfect car whatever your budget. As with any used car, a thorough inspection and test drive is advised before you part with any cash. Remember that if a deal is too good to be true, it probably is, and that paying a little extra for something that has a full service history, and evidence to prove a lifetime of careful maintenance and sensible road use, is probably worthwhile.
But with the right approach and realistic aims, you'll be whizzing around in your own cheap hot hatch before you know it.
Best cheap hot hatches
To continue your hunt for a hot hatch, check out our lists of the best used hot hatches, which contains newer models than the cheaper options below and our main new hot hatches round-up. To check the value of any car quickly and easily, just use our free valuation tool…
Toyota Corolla T-Sport
Year/miles: 2003/138k 
Price: £1,700 
Years produced: 2001-2005 
Engine: 1.8-litre 4cyl petrol, 189bhp 
Top speed: 140mph 
0-62mph: 8.4 seconds 
Think of a Japanese hot hatch with a high-revving, naturally aspirated motor, and no doubt a Honda Civic Type R springs to mind. Yet Toyota also served up something similar, based on the big-selling Corolla. 
While the T-Sport blends into the background, thanks to variable valve timing its 1.8-litre engine delivers 189bhp. Chassis upgrades make it agile and engaging, and it's reliable and easy to live with. Better still, its relative anonymity means you'll pay thousands less than for the Honda.
Citroen Saxo VTR
Year/miles: 2002/194k  
Price: £2,150  
Years produced: 1996-2004  
Engine: 1.6-litre 4cyl petrol, 100bhp  
Top speed: 120mph  
0-62mph: 9.4 seconds  
A smile-a-minute driving experience and sure-fire future classic status make the Saxo VTR hard to resist. With its lightweight build, fizzy 1.6-litre motor and scalpel-sharp driving dynamics, the nimble Citroen turns every blast on back roads into a high-octane adventure.
Partnership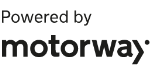 Need to sell your car?
Find your best offer from over 5,000+ dealers. It's that easy.
Despite lacking the power of the rarer and more expensive 16-valve VTS, the 100bhp VTR is no slouch, while its engaging handling is every bit as exciting. It lacks the creature comforts of more modern models, while its safety equipment is extremely limited, but for high days and holidays, no other junior hot hatch delivers as many laughs for so little cash.
Prices are starting to creep up, but the simple Saxo costs peanuts to run and is easy to maintain. What's more, decent reliability means this French fancy is always ready for some fun.
Alfa Romeo MiTo 1.4 TB Veloce
Year/miles: 2010/115k 
Price: £1,000 
Years produced: 2008-2018
Engine: 1.4-litre 4cyl petrol turbo, 120bhp 
Top speed: 123mph 
0-62mph: 8.8 seconds 
Looking for some Latin brio at a bargain price? The mighty MiTo should be at the top of your list. The entry-level Alfa trailed rivals when new, but as a used buy it's a charming and characterful alternative to the mainstream.
For starters, it looks the part, with its traditional triangular grille, bulging arches and circular tail-lights. Yes, the handling lacks the precision of the best, but the MiTo is nimble and its 1.4-litre turbo mixes hot-hatch pace with great efficiency. And unlike classic Alfas, corrosion shouldn't spoil your fun.
Abarth 500 
Year/miles: 2010/90k  
Price: £4,450  
Years produced: 2008-2016  
Engine: 1.4-litre 4cyl petrol turbo, 135bhp  
Top speed: 128mph  
0-62mph: 7.9 seconds
If you're looking for a guaranteed giggle every time you get behind the wheel, then the infectious charm of the Abarth 500 will be hard to resist. 
With its cheeky retro-inspired looks, bombastic turbocharged performance and boisterous handling, the dinky Italian pocket rocket oozes old-school hot hatch charm. It's also cheap to run, surprisingly well built and has the same classy cabin as the standard Fiat 500. 
Among the downsides are the stiff ride and cramped rear-seat space, but when you're dancing your way through a series of corners, you'll be laughing too much to care about these shortcomings. 
MINI Cooper
Year/miles: 2004/72k 
Price: £990 
Years produced: 2000-2006 
Engine: 1.6-litre 4cyl petrol, 114bhp 
Top speed: 124mph 
0-62mph: 9.1 seconds 
Here's proof that you don't have to spend big to have huge fun behind the wheel. With eye-catching retro looks and engaging go-kart handling, the MINI is one of the most entertaining small cars you can buy at any price.
A wheel-at-each-corner stance and quick steering mean the brilliant Brit always feels agile and engaging. It doesn't matter whether you're tackling an inner-city roundabout or a twisting B-road, the MINI will never fail to raise a smile. And while the Cooper's 1.6-litre engine lacks outright firepower, it's responsive enough and linked to a precise five-speed manual 'box.
Take it gently and the MINI is also easy to live with. The ride is firm, but the solid build, classy cabin and decent refinement help lift it above mainstream rivals. More importantly, it's a fairly trouble-free choice, plus it won't break the bank to run and there are loads to choose from. You'll get change from £1,000, too.
Renaultsport Megane
Year/miles: 2010/70k
Price: £5,000
Engine: 2.0-litre 4cyl, 247bhp
Economy: 34.0mpg
CO2: 195g/km
Euro NCAP: 5 stars (2008)
The Megane RS250 was one of the best hot hatches of its day. Its punchy engine loves being revved hard, and thanks to its 340Nm of torque, the car covers 0-62mph in 6.1 seconds. The standard chassis delivers great agility.
The track-focused RS250 Cup also falls within this price bracket but, due to its firmer suspension, limited-slip diff and Recaro bucket seats, it's not so forgiving in daily use. For keen drivers, though, this is a small price to pay.
Peugeot 308 GTi
Year/miles: 2016/50k
Price: £9,000
Engine: 1.6-litre 4cyl, 268bhp
Economy: 47.1mpg
CO2: 139g/km
Euro NCAP: 5 stars (2015)
Peugeot knows a thing or two about building a hot hatch, and the 308 GTi by Peugeot Sport gained big plaudits for its ability. It isn't as extreme as, say, Honda's Civic Type R, but it delivers a brief close to that of a VW Golf GTI – exciting, yet still easy to use every day.
The thrills come courtesy of a cracking 268bhp 1.6-litre petrol turbo – enough for a six-second 0-62mph time. While the ride can be a little firm at slow speeds, the tight body control really comes alive on a twisty road.
Just over £9,000 will secure a 16-plate model with around 50,000 miles; that's a lot of performance for the money. It's worth trying before you buy, though; some people find it hard to get along with the i-Cockpit, which places the dials above a small steering wheel.
Suzuki Swift Sport
Year/miles: 2012/80k
Price: £3,500
Engine: 1.6-litre 4cyl, 123bhp
Economy: 39.2mpg
CO2: 175g/km
Euro NCAP: 4 stars (2005)
When it was launched in 2006, the Swift Sport felt like a pleasingly simple warm hatch, thanks to its revvy, naturally aspirated 1.6-litre engine, lightweight build, sporty interior and terrific handling.
That feeling is only enhanced now that we live in a time when fast Ford Fiestas have 200bhp turbo engines. In the Swift it's all about enjoying the performance at sensible speeds (and a sensible price), backed by Suzuki's fine reputation for reliability.
SEAT Leon Cupra R
Year/miles: 2006/110k 
Price: £,3000
Engine: 1.8-litre 4cyl, 222bhp
Economy: 32mpg
CO2: 211/km
Euro NCAP: 4 stars (1998)
The original SEAT Leon Cupra R was based on the Mk4 Volkswagen Golf, but improved on its ancestor with sharper handling and a sportier feel overall. At the time it was considered somewhat of a bargain, thanks in no small part to a kit list that included a CD multichanger, climate control, sports seats and heated mirrors as standard.
Performance was terrific too: 222bhp (up on the early car's 207bhp) provided great acceleration via the six-speed manual gearbox. It was easier to drive than some of the leading hot hatches of the time too, although perhaps not as practical or as spacious in the rear.
Volkswagen Golf GTI
Year/miles: 2005/120k
Price: £2,200
Engine: 2.0-litre 4cyl, 197bhp
Economy: 35.3mpg
CO2/tax: 189g/km/£290
Euro NCAP: 5 stars (2004) 
Seriously quick thanks to its 197bhp 2.0-litre turbo engine, composed and comfortable on long journeys, but also sharp enough to be genuinely entertaining on a challenging B-road, the Mk5 Golf GTI was a real return to form for Volkswagen. 
It still looks good today and the interior feels relatively modern. Find a good Mk5 GTI and you'll have a practical car that can make you smile. 
Ford Fiesta ST
Year/miles: 2016/80k
Price: £5,000
Engine: 1.6-litre 4cyl, 180bhp
Economy: 47.9mpg
CO2: 138g/km
Euro NCAP: 5 stars (2009)
Hot hatchbacks don't get much better than the Fiesta ST, a car whose talents stretch far beyond its reasonable asking price. The most recent version is widely regarded as the best yet, but the 2016 model is still an excellent choice. In fact, many people prefer the character of its punchy but revvy four-cylinder engine
Few cars offer such a well-judged combination of performance, agility and outright fun as the ST; it's a vehicle that can be enjoyed close to its limits at sensible speeds, all the while offering levels of tactile feedback that can put many more expensive sports cars to shame.
Read more of our guides to cheap used cars…