Best cars for £20,000 or less
£20k is serious used car money, these are our favourite buys for that kind of budget
If you're fortunate enough to have £20,000 to spend on your next car, you may be tempted to buy brand-new. While some of the new cars available to you would indeed be good purchases in their own right, switching to the second-hand market could bag you a much higher spec model that's only a few years old.
A number of the best used cars for under £20k carry a premium badge - there's even a Porsche sports car on our list - or, if you don't mind a model from a more humble brand, you can easily pick up a range-topper. Whatever your choice, you won't be left wanting for luxuries.
If you are tempted by one of the higher-end models that has suffered at the hands of depreciation, remember to account for running costs. Premium cars often demand equally-premium prices when it comes to maintenance and fuel bills, so your bargain could end up being costly if you aren't careful.
Our list contains a broad selection of cars from a variety of manufacturers, ranging from the frugal Toyota Yaris supermini to the elegant Jaguar XF saloon, so there's something for just about everyone. Read on to find out more…
Best cars for £20,000 or less
Audi TT Mk3
Years produced: 2014-present
Engines available: 1.8T, 2.0T, 2.5T petrol, 2.0 diesel
| | |
| --- | --- |
| Pros | Cons |
| Great range of engines | Expensive |
| Accesible take on genre | Not the most engaging car |
| Brilliant interior | Cramped rear seats |
Here's your chance to own a bit of sports car history, because the Mk3 is set to be the last-ever TT coupe. This version of the car has been in production for nearly 10 years, but they are still fairly pricey, and the hot S and RS models definitely can't be bought on this budget. 
But you'll find plenty of examples fitted with the 228bhp 2.0-litre TFSI engine, which is punchy enough for most people. And whichever TT model you buy, you'll enjoy the plush, minimalistic cabin and the then-innovative Virtual Cockpit digital instrument cluster.
BMW 3 Series Mk6
Years produced: 2011-2019  
Engines available: 2.0T, 3.0T petrol, 2.0, 3.0 diesel
| | |
| --- | --- |
| Pros | Cons |
| Class-leading drive | Not the best value for money |
| Great engines | Higher running costs |
| High-quality cabin | Firm ride |
This BMW is a size down on the 5 Series we have featured in a couple of other categories, but it is a newer car. So if you don't need something quite as big as the F10 5 Series, this F30 3 Series could be right up your street. 
As with the 5 Series, it's great to drive, thanks to its well engineered rear-drive platform and the 3 Series offers a similar range of brilliant four and six-cylinder petrol and diesel engines. For those wanting more practicality, there's a Touring version available. But whichever you go for, you'll have a brilliantly designed, well made cabin that'll make each trip feel that bit nicer. 
Hyundai Ioniq Electric Mk1
Years produced: 2016-2019
Powertrains available: 28kWh, 38kWh battery/1x e-motor
| | |
| --- | --- |
| Pros | Cons |
| Efficent electric powertrain | Looks quite dull |
| Decent straight-line performance | Electric range is limited |
| Practical for its size | Still not hugely cheap to buy |
The Hyundai Ioniq Electric looks a little boring next to its retro-futuristic near-namesake, the Hyundai Ioniq 5, and it's also not built on a dedicated electric platform. 
Partnership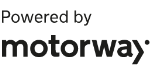 Need to sell your car?
Find your best offer from over 5,000+ dealers. It's that easy.
But it is one of the smartest used electric purchases you can make, because the Ioniq is reasonably inexpensive for a car of this type and one of the most efficient EVs. The powertrain offers fairly punchy straight-line performance, but a modest range figure of 173 miles, owing to the use of a small (compared with rivals) 28kWh battery, later upgraded to 38kWh.
Jaguar XF Mk2
Years produced: 2015-present
Engines available: 2.0T, 3.0S petrol, 2.0, 3.0 diesel
| | |
| --- | --- |
| Pros | Cons |
| Excellent driving experience | Earlier cabins not as good |
| Handsome looks | Still fairly expensive |
| Spacious interior | Four-cylinder diesels are no the smoothest |
The first XF was the car that finally dragged Jaguar into the 21st century from a styling perspective, but by 2015 it was looking old compared with the fresher XE. Along came a new XF, which translated the handsome design of the smaller car into a larger, more practical model. 
As with the XE, there's a focus on handling here, so we'd make the most of it with the S-badged V6 diesel version, which is both fast and frugal, and looks the part, thanks to its larger wheels and a sporty bodykit. 
Mazda 3 Mk4
Years produced: 2019-present
Engines available: 2.0, 2.0S petrol, 1.8 diesel
| | |
| --- | --- |
| Pros | Cons |
| Handsome styling | Naturally aspirated engines not for everyone |
| Minimalist, high-quality interior | Limited space |
| Excellent to drive | Poor rear visibility |
The Mazda 3 is the family hatch to buy if you want something different. Like all the firm's modern models, it looks fabulous, with an emphasis on gentle curves rather than the aggressive lines seen elsewhere in the class. The cabin is a high-quality, minimalistic delight, and the 3 is engaging to drive, with well judged controls, including one of the best manual gearshifts around. 
But it's a bit cramped in the rear seats and the boot capacity is only 351 litres with these in place. Also, while Mazda's commitment to naturally aspirated petrol engines is commendable, these units do need to be worked quite hard, which can affect economy.
MG ZS EV Mk1
Years produced: 2019-present
Powertrains available: 44kWh, 54kWh, 77kWh battery/1x e-motor
| | |
| --- | --- |
| Pros | Cons |
| Excellent value-for-money EV | Cheap cabin trim |
| Long warranty | Generic looks |
| Spacious | Dull to drive |
In the past few years the new iteration of the MG brand has truly arrived, and it is thanks almost entirely to two all-electric vehicles: the MG4, and this ZS EV. 
The ZS EV isn't the most desirable car, thanks to its anonymous styling, but if you're after a practical EV for decent money, it fits the bill perfectly. The pricier nature of EVs means you do still need to part with quite a bit of cash, though.
For less than £20,000 it'll need to be one of the earlier cars with a 44kWh battery pack, giving a range of up to 163 miles.
Land Rover Discovery Sport Mk1
Years produced: 2014-present
Engines available: 2.0T petrol, 2.0, 2.2 diesel
| | |
| --- | --- |
| Pros | Cons |
| Seven seats in compact footprint | Expensive to buy |
| Amazing off-road ability | Reliablility issues |
| Plenty of kerb appeal | Outdated engines in early cars |
When the Freelander II bowed out in 2015, Land Rover opted not to replace the car directly, instead establishing an all-new model called the Discovery Sport. 
While still a compact SUV, its manufacturer managed to squeeze in a third row of seats. 'Squeeze' is the key word here, because there's not a lot of space back there. However, this extra level of practicality is a real boon, considering the mini-Disco's rivals are strict five-seaters. It's also far better off road than other similarly sized high-riders (if not quite as capable as the firm's bigger offerings), with decent ground clearance and the inclusion of Land Rover's Terrain Response tech. 
And like all of the company's modern vehicles, the Discovery Sport is good to drive on tarmac, too. Quality and reliability could be better, though, and the earliest models used dated, hand-me-down Freelander engines, so avoid these examples if you can.
Porsche Boxster Mk2
Years produced: 2004-2012
Engines available: 2.7, 2.9, 3.2, 3.4 petrol
| | |
| --- | --- |
| Pros | Cons |
| Excellent handling | Expensive to buy |
| Flat-six soundtrack | Pricey to run |
| Badge appeal | 2.7-litre engine isn't that fast |
The entry-point for Porsche ownership for many people is the Boxster. And if you've been flirting with the idea, now is the time to buy, with older, naturally aspirated Porsches becoming increasingly sought after. Prices are already pretty high, but you are getting an incredible-handling sports car for the cash, and a gorgeous flat-six engine note to enjoy. 
Second-generation '987' Boxsters will be more reliable than the early 986s, but you should expect to pay a fair bit to keep one going. The outlay will seem worth it every time you go for a spirited drive. 
Skoda Karoq Mk1
Years produced: 2017-present
Engines available: 1.0T, 1.2T, 1.4T, 1.5T, 2.0T petrol, 1.6, 2.0 diesel
| | |
| --- | --- |
| Pros | Cons |
| Flexible seating | Bland to look at |
| Wide range of great engines | Interior is a little dull |
| Good tech offering | Some material quality could be better |
The Skoda Karoq might lack the quirkiness of its Yeti predecessor we've featured elsewhere, but it has plenty going for it, as evidenced by us naming it our most recent Used Car of the Year. 
It retains the Yeti's clever Varioflex seating arrangement (an option, so not on every car you'll see), so you can individually fold, slide or completely remove the three rear seats. Take them all out and there's a whopping 1,810 litres of luggage space to play with, or with the rear bench left in place and slid forward, you get a very impressive 588-litre capacity. 
The Karoq is not only spacious for up to five passengers, it'll take care of their luggage, too. Downsides are just around styling; it's not the most exciting thing to look at, inside or out. But given its practicality, comfortable drive and easy-to-live-with nature, this Skoda is well worth a look.
Toyota Yaris Mk4
Years produced: 2020-present
Engines available: 1.5 petrol
| | |
| --- | --- |
| Pros | Cons |
| Incredible fuel economy | Expensive |
| Sharp looks | CVT not for everyone |
| Well equipped | Tight cabin |
This Mk4 Yaris looks like a far more serious, stylish car than any of its predecessors. It also benefits from Toyota's latest hybrid tech, with its 1.5-litre electrified powertrain capable of decent straight-line performance and amazing efficiency. 
Even the lower trim levels are well equipped, and the interior quality is solid, making up for the cabin being on the smaller side. 
The best used cars for all budgets: