Best cheap convertibles 2022 / 2023
Nothing beats a drop top, especially in sunny weather. Here are some of the best cheap used convertibles out there now
A decent cheap convertible is a really cost effective way of landing a fun car to drive, and given their popularity in the UK you can easily get hold of low-mileage, well-looked-after examples for relatively low prices all year round.
And yes, while it's true that British weather doesn't always lend itself to roofless driving, a drop top will at least give you the option of enjoying the sun, on the off chance that its rays manage to penetrate the seemingly ever-present layer of cloud overhead.
Convertibles are often castigated by purists for being slightly less rigid as a result of the fixed roof being chopped-off. That's not always the case however, particularly in cars that were designed as convertibles from the outset and have extra bracing underneath to curtail any wobbliness. With a convertible you can feel the wind rushing by and hear the engine more clearly, and in some of the cars we've highlighted below that's a massive bonus that brings you closer to the action. 
The likes of the Mazda MX-5, Toyota's MR2 and the Honda S2000 adhere to the classic roadster formula and if you want a thrilling engine note, the Honda is in a class of its own. The Bentley Continental GTC might not be 'cheap' in the traditional sense but these days it's a huge amount of car (and engine) for the money, that deep burble from its 6.0-litre W12 never gets old. 
If you want something a little less sporty, the Volkswagen Beetle Cabriolet and Smart ForTwo are stylish open-topped cars based on hard-top hatchbacks, while the Mercedes SL is a luxurious cruiser with a real turn of pace. 
Whatever your budget is there's bound to be a cheap convertible out there that's right for you. We've rifled through the classifieds and scoured the Internet to come up with these convertibles that might just be what you're looking for…
To continue your hunt for a convertible car, check out our lists of the best used convertibles, which contains newer models than the cheaper options below and our main new convertibles round-up. To check the value of any car quickly and easily, just use our free valuation tool…  
The best cheap convertibles to buy now
 Smart ForTwo Cabrio
Year/miles: 2003/70k  
Price: £850  
Years produced: 1998-2007 
Engine: 0.7-litre 3cyl petrol, 61bhp  
Top speed: 84mph
0-62mph: 18.3 seconds
With a rear-engined layout and two seats, could the Smart be a pint-sized Porsche 911 for those on a shoestring budget? Perhaps that's going a bit too far, but the city car is surprisingly fun to drive. It's a riot around town, while the unassisted steering delivers good feedback.
The roof is more of a retractable fabric sunroof than a full-blown convertible affair but it opens the tiny cabin up to the elements well enough. On the open road, the ForTwo has to be worked hard to keep up with traffic, but the three-cylinder sounds great and returns 59mpg on the official tests. The only flies in the ointment are a bouncy ride and the jerky automated manual 'box.
Volkswagen Beetle Convertible
Year/miles: 2003/120k 
Price: £600 
Years produced: 2003-2010 
Engine: 2.0-litre 4cyl petrol, 115bhp 
Top speed: 115mph 
0-62mph: 11.7 seconds
While the original Beetle is now a bona fide icon with prices to match, its replacement costs peanuts. Over two decades since the funky VW's debut, it still attracts attention, especially in convertible form, and while it's not as much fun as rivals such as the MINI, it handles neatly and there's a choice of eager engines. 
Partnership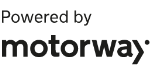 Need to sell your car?
Find your best offer from over 5,000+ dealers. It's that easy.
The interior is as stylish as the exterior, and there's a decent amount of space. Finally, there's also the trademark dash-mounted vase, a nod to the 'flower power' associations of its legendary predecessor.  
Peugeot  206 CC
Year/miles: 2005/106k
Price: £495 
Years produced: 2001-2008 
Engine: 2.0-litre 4cyl petrol, 138bhp 
Top speed: 127mph 
0-62mph: 8.9 seconds 
Wind-in-the-hair thrills don't have to mean big bills. With a powered folding metal hard-top, this pert Peugeot lets you soak up the sun at the touch of a button. Yet when the weather turns, you get coupé-like refinement and security.
Under the skin, the CC shares many of its mechanicals with the 206 GTi hot hatchback, which means a lusty 138bhp 2.0-litre four-cylinder engine plus lowered and stiffened suspension. The result of removing the roof is that you have to put up with some scuttle shake, but the compact Peugeot still handles with surprising agility and flair, which makes it a brilliant choice for sun-seekers on a tight budget.
Mercedes SLK230
Year/miles: 2001/71k 
Price: £1,895 
Years produced: 1996-2004 
Engine: 2.3-litre 4cyl petrol supercharged, 193bhp 
Top speed: 149mph 
0-62mph: 7.2 seconds 
Style, substance and a healthy dose of sun-seeking fun – the sleek and desirable SLK offers it all. Despite having already celebrated its 25th birthday, the handsome and well proportioned Merc still looks as fresh as a daisy. Its appeal is enhanced by a sophisticated folding metal hard-top, which gives the German car year-round appeal; it isn't just for high days and holidays.
It's not as thrilling as its Porsche Boxster arch-rival, yet the rear-drive SLK has genuine appeal and its gruff, supercharged 2.3-litre four-cylinder isn't short of muscle. A notchy manual 'box was available, but the smooth-shifting automatic better suits the Mercedes' laid-back character.
Decent sales when new mean there are plenty to choose from, but a full service history is essential, as is a thorough check for rot. However, bag a good one and for less than £2,000 you'll be rewarded with a classy roadster that still looks a million dollars.
Porsche Boxster 2.7
Year/miles: 2006/06-reg, 70k
Price: £6,700
Engine: 2.7-litre flat six, 237bhp
Economy: 29mpg
CO2: 229g/km
How would you fancy your very own naturally aspirated, flat-six, mid-engined, rear-wheel-drive convertible Porsche for under 7k?
Second-generation Boxster prices are tempting at the moment, and if you're willing to take the plunge (and risk some high maintenance bills if something goes wrong), the 987 still shapes up as a serious sports car, regardless of the modest outlay you'll need to hand over to have one on your driveway.
We're looking at earlier, basic 237bhp 2.7-litre examples prior to a late-2006 mild update. These brought more power, but the same great balance, steering and handling ability. It's simply a brilliant sports car.
Honda S2000
Year/miles: 2000/79k 
Price: £8,995 
Years produced: 1999-2009 
Engine: 2.0-litre 4cyl petrol, 237bhp 
Top speed: 150mph 
0-62mph: 6.2 seconds 
One of the best sports cars of the past 30 years, the S2000 mixes timeless looks, fine handling and a rev-happy engine.
That 2.0-litre, four cylinder produces 237bhp without the help of turbochargers. There's not much to shout about at lower engine speeds, but the S2000's rabid higher-rev acceleration will instantly hook keen drivers. As long as a car has been well maintained, a high mileage is nothing to fear, and values are only set to rise.
BMW Z4
Year/miles: 2015/43k
Price: £11,500
Engine: 2.0-litre 4cyl, 242bhp
Economy: 41.5mpg
CO2: 159g/km
Euro NCAP: 3 stars (2015)
Convertibles are about style and image, and this generation of BMW Z4 definitely delivers. The folding metal hard-top balances refinement and open-top thrills – it can be electrically folded on the move in only 20 seconds – and the recent arrival of a new model means used examples of this previous-generation car have become even more affordable.
We picked out the 242bhp sDrive28i model. The raspy 2.0-litre engine revs well enough and provides a good (if not blistering) level of performance. But this convertible is about all-round ability – there's practicality and decent comfort, while the 28i also offers acceptable efficiency.
Bentley Continental GTC
Year/miles: 2007/91k 
Price: £17,000
Engine: 6.0-litre W12, 551bhp
Economy: 16.5mpg
CO2: 410g/km
Once upon a time, buying a Bentley with 90,000 miles on the clock could have been financial suicide. Ever since the VW Group has taken ownership of the British marque, a used example is much more reliable. Budget for high repair costs if things go wrong, but at less than £20,000 for a superbly stylish Continental GT Convertible, it's worth a punt.
The twin-turbo 6.0-litre W12 engine offers the kind of effortlessly smooth performance that a Bentley needs, and even with the roof down the ride comfort and refinement are befitting of this kind of car. When it left the factory, this was once a £132,500 model. Now you can bag it with more than a £110,000 saving over its price when new.
Toyota MR2 Mk3
Year/miles: (2002/70k miles)
Price: £1,300
Engine: 1.8-litre 4cyl, 138bhp  
Economy: 38.2mpg
CO2: 178g/km  
The third-generation MR2 was intended as a proper rival for the MX-5. The mid-engined set-up contrasts with the Mazda's conventional layout, while the perky 1.8-litre engine unlocks 0-62mph in under eight seconds.
The car is often overlooked, so you can get good example for way under £2,000 - so the Toyota makes sense when seeking cheap drop-top thrills. But without a proper boot, don't expect the MR2 to be practical. 
Mercedes SL350
Year/miles: 2010/68k 
Price: £11,000
Engine: 3.5-litre V6, 312bhp
Economy: 29.1mpg
CO2: 226g/km
Few used cars offer more style for the money than the Mercedes SL. A new one would have cost you the thick end of £70,000 only 12 years ago, but now you can scoop up this classy cruiser for less than 12 grand.
The 350 was the entry point to the range, although its creamy-smooth petrol V6 feels anything but basic. This car is set up for cruising rather than B-road blasts, making it the ideal top-down companion on a long trip. If the weather turns, the retractable metal roof protects occupants from the elements, and refinement is strong.
Mazda MX-5
Year/miles:  2005/70k 
Price: £1,400
Engine: 1.8-litre 4cyl, 144bhp  
Economy: 32.5mpg
CO2: 210g/km  
Euro NCAP: 4 stars (2002)
It's easy to argue that the Mazda MX-5 is the best sports car ever made. It's certainly the best selling, with around one million having found homes over the past 30 years. Also, it's really affordable used, delivering open-top fun, exciting handling and plenty of style for not much cash.
In 1.8-litre form the MX-5 is fast enough; although this car has only 144bhp, it's very light. A late Mk2 looks the best value at the moment, since the Mk3 gained weight.
Read more of our guides to cheap used cars…