"Paris reflects the changing face of the car market"
Deputy editor John McIlroy talks about the big car manufacturers missing from the Paris Motor Show and the reasons why...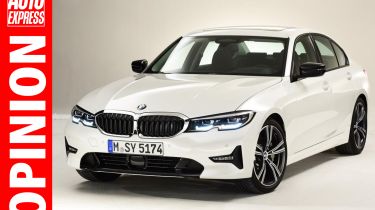 New cars don't get much bigger than an all-new BMW 3 Series – and Munich's latest compact executive saloon is the undoubted star of the Paris Motor Show, which started this week.
But there was a very different feel to Europe's 'autumn show', which alternates each year with Frankfurt. Although the halls are still full of fresh metal, several key brands chose to stay away; you'd have to go back a long time to find an event like this with no Volkswagen, Fiat, Nissan or Volvo. And they are just some of the names missing from the halls in the French capital.
• Latest from the Paris Motor Show
There are many reasons behind this – not least current model cycles and, in some cases, a determination to keep their powder dry until new (electrified) vehicles are ready for us all to see.
However, the overriding fact is that car manufacturers have realised that there are lots of different ways to get their message to buyers. The traditional motor show remains one of them – but it's easier for new models to get lost in the general noise when there are dozens of other fresh arrivals vying for attention.
So more and more car brands are going to use social media, live video streaming, or their own standalone event, in a bid to make their new products the centre of attention.
The new-car market has never felt more volatile, unpredictable, fast-changing and dynamic, then – and the absentees from Paris reflect that. But the thing to remember is that regardless of how car manufacturers choose to release the latest models, Auto Express will be there to make sure you get exactly the right level of analysis and detail on them.
Are you sad to see the importance of motor shows diminishing? Let us know in the comments below...