BMW M440i xDrive: long term test review
Final report: While the styling still divides opinion, our man can't fault the BMW M440i's all-round ability
Find your BMW 4 Series
Offers from our trusted partners on this car and its predecessors...
Or are you looking to sell your car?
Advertisement
Verdict
You don't have to look at the M440i when you're driving it – and the car does its best work when you're behind the wheel. It's been a refined and surprisingly economical cruiser – so much so that we actually think it's one of the best BMWs currently on sale.
Mileage: 6,395
Economy: 33.2mpg
The styling of the BMW M440i won't be everyone's cup of tea. In fact, quite a lot of people I encountered in this car during its six months with me positively disliked the way it looked, specifically its grille, which was always going to split opinion.
Go beyond the "look at me" styling of this car's unashamedly confident front end, and what I soon realised is that the M440i xDrive is actually a machine with an unusually diverse range of talent. 
But as far as its number-one talking point was concerned, in the end I came to quite like the design of its nose. I thought it looked decently menacing in dark blue with black wheels, not "plain ugly" as some folks declared it to be. 
Indeed, after a while it was the rear end of the car that bothered me the most, but only after I lined it up beside an M4 one day. After that, its relatively undernourished rear haunches never looked quite the same again.
Styling aside, there were many other things about the M440i xDrive that surprised and delighted me. I liked its steering, I loved its chassis and brakes, and I thought its engine and gearbox were excellent in a creamy, old-school BMW kind of way. Despite being a mild hybrid, the powertrain remained a real strong point.
Because of this, I also found the M440i to be a refined and comfortable motorway mile-eater, and I was nothing short of amazed by how frugal it could be on a long journey. With Eco-Pro mode engaged, the intelligent cruise control set to its most gentle configuration, and the lane-assist system also engaged (which worked better than most rival set-ups) it consistently returned over 40mpg and was a genuinely luxuriant car to travel in – even if it felt like it was doing most of the driving with these various assistance systems switched on.
I also found its navigation and central infotainment to be unusually intuitive to use, and just really very good compared with many other supposedly similar systems. There is so much contained within such tech nowadays that it's easy to get confused by the array of features on offer. 
Yet somehow BMW has managed to make its software more approachable to get on with, plus – and this might sound obvious, but is actually a failure of many rival set-ups – everything works just as it should. There were no glitches. 
The nav never just ceased for a moment for a think (and it's always at the most confusing part of a journey, don't you find?). Instead, the M440i xDrive just did what it was supposed to do.
Except for once, when a recall warning light flashed up on the BMW Driver's App (it comes with the car, and also seemed to work better than most rival driver apps). You can do all sorts using the phone, including pre-heating the seats and cabin before you get in on an icy morning, which is nice. But on this occasion I got "pinged" by it because a recall check was needed on the starter-generator cable connection.
Partnership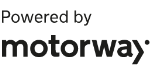 Need to sell your car?
Find your best offer from over 5,000+ dealers. It's that easy.
I booked the M440i into my local dealer, Chandlers of Brighton, and they gave it the once over – having provided me with a 3 Series saloon to play with for the day – and although it turned out there was nothing amiss, I came away impressed by the experience. In the middle of lockdown V2, nothing was too much trouble, and when I went to collect the M440i the nice lady on the phone apologised profusely about the fact the car hadn't been valeted due to Covid protocols. So even though it was all a bit unnecessary, the overall experience was a good one.
After six enjoyable, economical, refined but also surprisingly sporting months with the car, there was really only one thing I didn't like about it, and that was its packaging, which baffles me to this day. From behind the wheel The 4, as BMW's marketing material would like it to be known, just feels like quite a big car. And even though it can park itself if you ask it to, you still need to find a big old space in which to position it because it is, ultimately, a collection of metal and plastic that's very nearly 16 feet long, six feet wide and which weighs not far off two tonnes with a couple of people on board. 
Yet its rear seats are relatively cramped to sit in and are pretty awkward to access, while its boot, although decent enough in size, isn't exactly cavernous. It's hard to think of many other cars that occupy this much road area while also offering so little cabin space. But to a certain extent that's always going to be the case with saloon-based two-door cars, even ones that are otherwise as well engineered as this.
Whatever the reasons for it, if you can live with this particular aspect of the M440i xDrive and aren't as offended by the way it looks as some commentators quite clearly are, then there's an awful lot to like about it. To live with and specifically to drive, it is one of the most surprising cars BMW makes right now, and I mean that in an entirely positive way – mostly. 
BMW M440i: second report
With its driver-assistance tech on or off, the BMW M440i is very impressive 
Mileage: 5,285
Economy: 33.2mpg
Driver-assistance systems are becoming increasingly commonplace in our cars nowadays, and the M440i xDrive has more than its fair share of them. The car will steer and brake all by itself. It will accelerate and decelerate itself to remain at a constant distance from the car in front. It will even park itself if you wish.
On the surface, then, you could quickly accuse it being the polar opposite of the "ultimate driving machine" mainly because, if you allow it to, this car will all but drive by itself along most roads. Yet the more miles I do in our M440i, the more I've come to like it, driver-assistance systems and all.
I don't use all of the aids, all of the time. Sometimes it's nice to switch all the systems off and enjoy driving it in the conventional sense. Do this and the steering, although entirely digitised, has real life to it. Somehow it manages to percolate nicely with feel, even if the set-up isn't quite bursting with feedback.
The same goes for the engine. Thumb the Sport button down in the centre console, maybe even select the Sport Plus setting within the touchscreen infotainment menu, and the M440i feels very much like an old-school six-cylinder BMW.
Its exhaust emits a deep yet typically creamy rasp if you open the throttle wide in a low gear, and when you do, the acceleration is strong and instant, despite there being two turbos. To a point where the whole car can feel a lot like a fast, torquey, engaging, enjoyable-to-drive BMW from yesteryear.
And I really do love driving it merely for the sake of driving it sometimes, purely because it delivers on all the right levels. It's quick in a way that genuinely entertains but rarely feels unnecessary (whereas the latest full-blown M3s and M4s can feel a little bit too well endowed sometimes). Plus it rides, steers, stops and handles absolutely like you'd expect a BMW to.
On the other hand, the M440i xDrive has an entirely different side to its personality: that of the near-autonomous fast coupé that will, if you ask it to, do just about everything for you. This is the side of it I was sceptical about but have learned to live with and, eventually, to quite like. Sometimes.
Take, for example, the way it goes down a motorway. It's not just comfortable to travel in, but also pretty much effortless if you select a speed, set the guidance control system to follow the car in front at a comfortable distance and basically just sit back and let the car do its thing.
And it'll do so with a surprising degree of delicacy and accuracy, give or take a wobble or two when going from one motorway to another. From this specific point of view it's a lot more natural to "be driven in" by the tech than in some rivals, whose automated steering and throttle inputs can be quite clumsy by comparison. I'm finding that I reach far-away destinations feeling fresher nowadays, because the tech does enough of the job for me to remove a percentage of the stress involved in simply grinding out the miles along a busy motorway network.
And I like this side of the M440i's personality almost as much as I like its conventional side, which is there ready and waiting to entertain whenever a decent B-road appears in the windscreen and it's time to switch the systems off.
Either way, the M440i xDrive is rapidly becoming one of the more impressive cars I can ever remember from BMW. And that's before you even mention that it'll do 40mpg-plus on some journeys, has a decent boot and half-decent rear seats. It is also, shall we say, intriguingly styled, to put it mildly. I'm even coming round to this most controversial aspect of it as well, although that's a story for another day.
BMW M440i: first report
The new BMW M440i coupe looks like a fine car to live with
Mileage: 1,640
Economy: 34.2mpg
The all-new 4, as it's known, is a controversial car for one eye-wateringly obvious reason: the way it looks. Its gaping new grille attracts attention and inspires debate from all quarters, and not always is that attention flattering.
Truth be told, some like it, some do not. Either way, the 4 Series is a car that guarantees its 15 minutes of fame long before it has turned so much as a wheel nut. And in the Instagram era this ensures it of success, no matter how good or otherwise it might be as a car to drive, and to live with.
Fortunately, however, the Tanzanite Blue M440i xDrive you see here, which I'll be running for the next six months, is already proving to be anything but a disappointment on the road. Dynamically it represents something of a return to form from BMW, featuring a slightly old-school appeal to its steering, engine and chassis, despite being loaded with convenience tech. And that makes it an unusually interesting machine to get your head round.
On the one hand, the M440i is a car that will all-but drive itself along a motorway thanks to its clever speed-sensitive cruise control, its lane-assisted steering and its subtle pre-emptive braking system. And it'll return anything between 32-42mpg while doing so thanks to its mild but highly effective hybridised powertrain.
Yet on the other hand, the M440i is also a car that can deliver a proper hit of driver appeal if you switch all its electronic systems off and select Sport within the multi-adjustable drive programme.
Do this, and its 369bhp 3.0-litre twin-turbo straight six produces a major hit of performance, right where you want it most, and it sounds menacingly appealing in the process. Its steering, ride and handling are also sweet as a nut if you select the right settings for the right road. As a result, the M440i has an unusually wide range to its dynamic personality, and is proving quite a fascinating car to live with.
Even after 1,500 fairly committed miles in it, I'm still not quite sure what kind of car it really is – B-road bruiser or high-tech luxury coupé. The truth, I suspect, is a lot of both, with all sorts of other attributes in between – although more miles will reveal other hidden depths, no doubt, and maybe even some faults as well.
One of which I was alerted to via the BMW Driver App just the other day. The app pinged me with a message saying "recall", yet I'd only had the car for few days. So I called my local dealer, Chandlers of Brighton, and got it booked in.
It was for a potential problem with the starter generator cable connection, which, if left unchecked, "could result in a fire", according to the app. Hmm...
A couple of days later, and having been given a shiny white 320i saloon to chip about in while I was waiting, Chandlers did the recall, gave the car a full health check, sent me a nice video of it being inspected up on the ramp, and I got the car back. All good, no fire, no more worries.
Despite the surprisingly early-doors recall, it was a curiously positive experience overall, though, because the aftersales treatment from Chandlers was flawless. The whole experience, although entirely contactless physically, was the opposite of painful, which is just what you want from a new £51,300 sports coupé.
Since then I've been to Wales in it, twice – and to Goodwood, Brands Hatch, the Bedford Autodrome, and up to Birmingham and back a couple of times – and I've found lots to like about it, and not a whole lot to dislike. In Comfort or Eco Pro, with all the driver systems engaged, it really is a very relaxing, comfortable car to do big miles in.
| | |
| --- | --- |
| Model: | BMW M440i xDrive coupé |
| On fleet since: | November 2020 |
| Price new: | £53,200 |
| Engine: | 3.0-litre 6cyl turbo, 369bhp |
| CO2/tax: | 155g/km/£540 |
| Options: | Technology Plus pack (£3,650), Shadowline Plus (£500), Comfort Plus pack (£1,950), M sport seats (£850), Interior aluminium fabric (£500) |
| Insurance*: | Group: 50/Quote: £871 |
| Mileage: | 6,395 |
| Economy: | 33.2mpg |
| Any problems? | False recall for starter generator |
*Insurance quote from AA (0800 107 0680) for a 42-year-old in Banbury, Oxon, with three points.