New BMW M4 CSL 2022 review
The new BMW M4 CSL is lighter and faster than the standard M4, but does that make it better? We find out…
Find your BMW 4 Series
Offers from our trusted partners on this car and its predecessors...
Or are you looking to sell your car?
Advertisement
Verdict
It's a crazy car with an even crazier price, but in most respects the M4 CSL justifies its cost by simply being a brilliant driver's car. One that's not just faster and more focused than the M4 on which it's based, but also much more rewarding to drive where it counts. The CSL is an instant legend, if ever there was one, even if its steering remains a touch ordinary.
BMW doesn't apply its CSL (Competition Sport Light) badge too often, with just two other cars being gifted the sacred moniker during the last 50 years. But whenever it does, the results tend to be spectacular, and this new £129k, 190mph M4 CSL appears to be no exception.
Not only has it lapped the Nurburgring faster than any other production BMW in history, it's also the most potent six-cylinder BMW there has ever been. Its 3.0-litre twin-turbo straight-six engine and eight-speed automatic gearbox are fundamentally the same as those you'll find in a regular M4 (or M3) Competition, but the engine's output has risen to 543bhp and 650Nm thanks to a plethora of modifications that help it breathe and rev more sweetly, while the gearbox has been remapped to deliver sharper, faster shifts.
Cooling and lubrication have also been significantly improved to make the CSL work better on a track, while the brakes are carbon ceramic as standard, the suspension comprehensively reworked and the tyres are Michelin Pilot Sport 4S – or, if you're seriously committed to circuit driving, Cup 2s are available at no extra cost.
Perhaps most important of all, the CSL also weighs 100kg less than a regular, rear-wheel drive M4 thanks to the complete removal of its rear seats, plus the addition of a new lightweight boot lid and bonnet. Even so, the CSL still tips the scales at 1,700kg, so although it's lighter, it is not what you'd call a light car. The last BMW that wore the magic badge, the E46 M3 CSL of 2003, weighed just 1,385kg…
You'd be hard pressed not to pick a CSL from a regular M4 visually. The test car's look-at-me black and red stripes and its frozen grey paint are all standard issue, but the CSL also rides 8mm lower while its 19-inch front and 20-inch rear forged cross-spoke alloys are similarly bespoke. As is the pared-back, carbon-festooned cabin design, which features the lightweight bucket seats that cost many thousands if you spec them on your regular M4.
The 0-62mph sprint takes just 3.7 seconds, claims BMW, which is a pretty immense time for a car that's still rear-wheel drive, remember. But then the CSL is one of those cars that somehow manages to over-deliver right the way across its dynamic repertoire, so despite its weight and eye-watering price, you still walk away having driven it muttering to yourself in disbelief – not just at what it can do but at the way it can do it. That means it's very much a proper CSL.
It feels instantly lighter and more incisive than a regular M4. The seat clamps you almost violently in position behind the suede-rimmed steering wheel, and although the cabin is still a complex-looking environment in which to operate, featuring the same big central touchscreen and iDrive controls on the centre console, it definitely feels more focused inside.
Partnership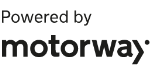 Need to sell your car?
Find your best offer from over 5,000+ dealers. It's that easy.
It sounds it too, thanks to the louder exhaust note and the removal of many sound deadening materials. You can even hear the fuel sloshing around in the tank when you come to a halt, while the level of road noise on the move is also louder, and more intense than in the regular M4.
Yet the ride is still surprisingly decent – unless you dial the electronically operated dampers up to 11 and select Sport Plus mode, at which point you need to hold on tight. The point is, in its default mode the CSL is not the hard riding, uncompromising track-day renegade you might expect it to be, judging purely from its looks. In certain respects, and on most surfaces, it's actually better damped than the regular M4 while its steering doesn't suffer the same kickback over rough roads, either.
Having said that, the steering itself is maybe the most disappointing aspect of the CSL in that, despite this, it feels not a lot unlike that of the regular M4's. In most other respects – the way it sounds, rides, stops, goes, changes gear, looks etc. – it represents a decent step up over the already fiery M4 Comp, and justifies its exorbitant price accordingly. But in the area that arguably matters most – the way it steers – there isn't enough to distinguish it, which is a shame. Not least because in the E46 CSL the steering was nothing short of sublime.
Not that the M4 CSL is in any way a disappointing car overall. Its extra performance alone (which is truly outrageous) is almost sufficient to justify the nutcase price premium. Then there's the extra fizz from its chassis and brakes, both of which are way stronger than standard. And that's before you even mention the fact that it will be limited in numbers to just 1,000 examples worldwide, only 100 of which will come to the UK in right-hand drive form, thereby assuring it of potentially vast long-term appreciation.
But in the here and now, that doesn't matter. What does is that the M4 CSL wears its badge with sincerity. It is the real deal, even if it doesn't quite hit the spot like its predecessor so obviously did.
| | |
| --- | --- |
| Model: | BMW M4 CSL |
| Price: | £128,820 |
| Engine: | 3.0-litre 6cyl turbo petrol |
| Power/torque: | 543bhp/650Nm |
| Transmission: | Eight-speed automatic, rear-wheel drive |
| 0-62mph: | 3.7 seconds  |
| Top speed: | 190mph |
| Economy/CO2: | 28.0mpg/227g/km |
| On sale: | Now |