Cadillac Escalade 2015 review
The Cadillac Escalade is a vast eight-seat SUV but is it a bit too big for UK tastes?
Find your Cadillac Escalade
Offers from our trusted partners on this car and its predecessors...
Or are you looking to sell your car?
Advertisement
A range-topping Range Rover eclipses the Escalade in near enough every way. It's faster, better to drive, easier to live with – and crucially, comes with its steering wheel on the right-hand side. If you live in the US, with cheaper fuel and wider roads, we can see the Caddy's appeal, but here in the UK, it's as bonkers as it's ever been.
It almost doesn't matter what we say here. If the Cadillac Escalade appeals to you – and you can afford the frankly ludicrous list price – you'll likely buy one regardless.
However, in the interest of fairness, we travelled to Zurich to drive the new eight-seat SUV, and learn more about Cadillac's plans for the future.
As you'd expect from a near three-tonne 4x4, what immediately strikes you is its ridiculous footprint. It feels like a bus from behind the wheel, you can't see past the end of the bonnet, and you'll need to squint to see the rear window thanks to huge the 5.2m body. The commanding driving position dwarfs all but the biggest SUVs, making cars like the BMW X5 and Mercedes ML look like toys stood side-by-side.
All Escalades use a de-tuned version of the 6.2-litre V8 from the latest Chevrolet Corvette. It still packs 420bhp and 610Nm of torque, and will cover 0-62mph in less than seven seconds, which to all intents and purposes, is pretty impressive. However, it never feels that fast, and the six-speed automatic gearbox is somewhat off the pace compared to rivals. Bizarrely, US buyers get a newer eight-speed setup, which we expect shifts cogs faster and more smoothly – but it's not even an option on Euro-spec cars for the time being.
What's more, even with the new Magnetic Ride Control suspension, the gigantic SUV still wallows and rolls in the bends, doing little to disguise its bulk. Switching to Sport mode doesn't improve things either, making the car feel twitchy and less stable at speed. 
On the motorway, though, the Escalade is whisper quiet, and despite the bluff shape and 22-inch wheels, suffers very little in terms of wind and road noise. Standard cylinder deactivation technology – which allows the thirsty V8 to run on just four cylinders – does its best to maximise fuel economy – but in reality won't really lessen the dent on your wallet. Cadillac says it's 10 per cent more fuel efficient, but you'll be lucky to match the claimed 21mpg.
Thankfully, from the inside it does feel suitably luxurious. Of course, you'll find the odd switch or button pulled from the Vauxhall parts bin, but there's swathes of leather, wood and metal, and all cars come with a frankly astounding level of kit.
Each and every Escalade gets heated and ventilated seats, LED headlamps and a sunroof, as well as 16-way electrically adjustable seats, remote start and heads up display. If you try to match it with a like-for-like Range Rover, you'll need to delve deep into the extensive options list.
Partnership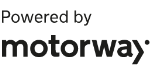 Need to sell your car?
Find your best offer from over 5,000+ dealers. It's that easy.
That said, the Ampera-style touch controls and dated infotainment system do let it down – and similar systems from BMW, Audi and Mercedes are all more intuitive to use. The dials are big and easy to read, and there's a handy sat-nav display fixed to the middle of the speedo. But it just doesn't feel quite as sophisticated as its European rivals.
Space is one area that the Escalade has the market sewn up, though. Nothing this side of a Volkswagen Caravelle can offer similar outright load capacity, and with eight usable seats, no direct competitors offer quite as much passenger room.
We drove the standard wheelbase version, which boasts a 1,461-litre boot with five of the eight seats in place, but go for the long-wheelbase Escalade ESV and that extends to 2,172 litres. It adds another half a metre to the car's overall length and helps the SUV double as a van with all the seats folded flat – with a total load area of 3,424 litres.
In all honesty, it's tough to see the appeal of a car like this in the UK. In foreign markets, where fuel is cheaper and the roads are wider, straighter and smoother, it does make more sense, but in Europe, the tight city streets render the Escalade almost completely useless. We're interested to see where Cadillac goes from here – with right-hand-drive diesels due before the end of the decade – but for now, the sensible money is still on a top-spec Range Rover.