Toyota GR Yaris vs Ford Fiesta ST Edition
Can the Ford Fiesta ST Edition knock the Toyota GR Yaris off its perch?
Cars like the new Toyota GR Yaris are rarities in today's platform-sharing world, where economies of scale need to be ensured to maximise profit-making potential. This new hot hatch shuns the bean counters' scrutiny in favour of delivering true driver thrills; it's a homologation special of the now-cancelled 2021 WRC entrant, a casualty of the Covid-19 pandemic. But the road car is still here, with a mouth-watering spec.
However, in the WRC Toyota has a tough challenger and so it is in the road-car world, where the Ford Fiesta ST is the car that the GR Yaris will have to fight if it wants to be the best compact hot hatch on sale. 
This time, the Fiesta is wading into battle in new ST Edition trim, with some visual and mechanical tweaks. The Ford has price on its side, the Toyota has more tech, but in this market, where purists in pursuit of the best-driving machine want to be involved and excited, this could be less of an issue, especially if you're looking to buy on finance. In the red corner, the Toyota. In the blue corner, the Ford. Which one will take victory?
Toyota GR Yaris
| | |
| --- | --- |
| Model: | Toyota GR Yaris |
| Price: | £29,995 |
| Engine: | 1.6-litre 3cyl turbo, 257bhp |
| 0-62mph: | 5.5 seconds |
| Test economy: | 29.9mpg/6.6mpl |
| CO2: | 186g/km |
| Annual road tax: | £150 |
The GR Yaris is one of the most exciting hot hatches to be launched in years and promises to be a real cult classic. At £29,995 for the basic model and £33,495 with the Circuit Pack, as fitted to our car, Toyota's newcomer isn't cheap, but it could still be a bargain performance car.
Design & engineering
Models like the GR Yaris are few and far between today; read the spec sheet and you'll realise why. It's because this Yaris is three-door only, whereas the rest of the hybrid-only regular line-up all have five doors. Under the bonnet there's a 1.6-litre three-cylinder turbo petrol engine that produces 257bhp and 360Nm of torque – pretty incredible figures for a downsized unit like this.
That significant motive force is sent to all four wheels through a six-speed manual transmission with a switchable auto-blip function for downshifts.
The £3,500 Circuit Pack fitted to our test car brings lightweight BBS forged 18-inch alloys that save 10kg in total, grippier Michelin Pilot Sport 4S tyres, a Torsen limited-slip differential for both the front and rear axles, retuned suspension with stiffer springs and anti-roll bars, as well as different damping rates and tweaks to the power steering, plus red-painted calipers for the huge four-piston front brakes.
Inside, there's a pair of sporty bucket seats, trimmed in Alcantara, but the focus here really is on the engineering underneath. Based on the TNGA platform, the GR Yaris gets four-wheel drive, and uses MacPherson struts at the front and trailing double-wishbone-type rear suspension.
There are various modes to control the two differentials the Circuit Pack adds, with Normal fixing the torque split at 60:40 front to rear. Track moves this rearward slightly at 50:50, while Sport pushes it even further to 30:70.
It's good that the focus has been placed on the mechanicals, because while the interior is fine, it's not exactly as spacious or as well equipped as the Ford's. The seats place you too high, which means the seemingly large rear-view mirror is directly in your eyeline going round left-hand bends, so ergonomically there are a few issues.
Partnership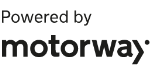 Need to sell your car?
Find your best offer from over 5,000+ dealers. It's that easy.
Quality is solid, but there aren't many soft-touch materials, while it lacks sat-nav, even if Android Auto and Apple CarPlay are standard. See Through the range on page 73 for a full rundown of kit.
Driving
This is where the GR Yaris really comes into its own, though. Prod the starter and the engines settles to a bassy idle with a three-cylinder thrum. On the move we could leave the augmented sound in Sport mode, but the heavy rush of air as the turbo force feeds the engine is entirely authentic.
The motor revs hard for a small turbo unit, too, ripping to its limiter with an aggression that its rival lacks. It's partly because the gearing is so short and partly because the torque is made in the mid-range, whereas the Ford's peak comes at the bottom end.
Thanks to its four-wheel-drive system, the Yaris will sprint from 0-62mph in 5.5 seconds, one full second faster than the Fiesta ST. At low revs there's some vibration, but the GR still pulls, the mid-range charge adding massive flexibility. The six-speed gearshift is mechanical – a little notchy perhaps and certainly heavier than the Ford's, but it's satisfying and positive to use, while the iMT down-blipping function is nice to use on a track, unless you want to perform heel-and-toe manoeuvres yourself. This is the kind of car where you might want to.
Body control is brilliant, but then with a kerbweight of 1,280kg,  there's not too much mass to control. The damping is firm, but it means you can commit to corners on B-roads with real conviction, because you know the Yaris will be stable. However, it means the rest of the time the ride is a little compromised, but then this car is all about performance.
Practicality
The three-door body means access to the car's rear seats is obviously limited, while the rear differential and more sophisticated suspension layout mean the GR only offers 174 litres of boot space. It's small, so you will have to make compromises, but you can get by with this level of practicality.
There's also less space in the rear seats than in the Ford, while the Toyota only seats four people.
It's also less spacious in the front, with seemingly fewer trinket trays and storage spaces – although there is a handy ledge under the screen for your mobile phone when using Apple CarPlay or Android Auto if, like our test car, the GR Yaris isn't equipped with the £2,180 Convenience Pack.
Ownership
A five-year/100,000-mile warranty should give peace of mind, along with Toyota's sixth-place finish in our Driver Power 2020 satisfaction survey.
The latest Yaris received a full five-star Euro NCAP safety rating when it was tested in 2020. Safety kit fitted as standard includes Toyota's Safety Sense system, featuring AEB with collision warning, lane-keep assist, lane-departure warning, adaptive cruise and auto-high-beam LED lights. If you want blind-spot monitoring and rear cross-traffic alert you'll have to add the Convenience Pack.
Running costs
Most people will buy on finance, and with low APR available on both cars that's an attractive option. Yet even for cash buyers the signs are strong for the Toyota, with our experts predicting the GR will keep 58.3 per cent of its value. 
The Ford is expected to retain 48.5 per cent (itself a good figure), so even though the Toyota's list price is higher, the GR Yaris will only lose £12,496 compared with £14,822 for the Fiesta ST.
Testers' notes
"The big four-piston front brakes are great, with lots of power and better resistance to fade than the Fiesta's. They helped contribute towards a 0.6-second advantage around our short test-track lap."
Ford Fiesta
| | |
| --- | --- |
| Model: | Ford Fiesta ST Edition |
| Price: | £28,770 |
| Engine: | 1.5-litre 3cyl turbo, 197bhp |
| 0-62mph: | 6.5 seconds |
| Test economy: | 33.8mpg/7.4mpl |
| CO2: | 149g/km |
| Annual road tax: | £150 |
The current Ford Fiesta ST is a superb hot hatch, and for this exclusive ST Edition its maker has ramped things up. But at £28,770, is it as good value for money as lower rungs of the Fiesta ST ladder and can it beat the GR Yaris?
Design & engineering
Like the Toyota, the Fiesta ST Edition is available in three-door form only, but it also features some performance enhancements that put it in the Yaris's ballpark. 
These include lighter flow-formed 18-inch alloys that save 2kg per corner compared with the standard wheels. They are controlled by new coilover suspension units that lower the ride height by 15mm at the front and 10mm at the rear compared with a standard ST. They also offer 12 clicks of compression adjustment and 16 different rebound settings, so you can tweak the chassis set-up (albeit manually).
High-performance tyres help boost grip, but other than that the make-up is the same as for a regular ST, which is certainly no bad thing.
That means it's powered by a 1.5-litre three-cylinder turbocharged petrol engine with cylinder deactivation – which was a first for a three-pot engine when this third-generation ST made its debut. Its vital statistics are down on the Yaris's, though, producing 197bhp and 290Nm of torque, which are sent to the front wheels only through a six-speed manual gearbox.
There is a Quaife limited-slip differential and torque vectoring by braking to help boost traction, but this is one area where the Ford could lose a little compared with the Toyota.
Being only two-wheel drive does mean the ST weighs less than the GR, but only by 26kg, at 1,254kg. It has launch control and different driving modes that range from Normal to Sport and Track. These adjust the parameters of the engine and exhaust, as well as the Ford's stability control.
At 278mm, the ST's performance brakes are actually smaller than the GR's rears; its front discs measure 356mm in diameter by comparison.
However, the Ford is £1,225 cheaper than the basic Yaris and features a lot more kit (see the Through the range panel on page 77 for more), while the Recaro sports seats and material quality inside are better than the Toyota's respective offerings.
Driving
Immediately the ST feels like a tenacious little hot hatch. Whereas the Yaris's four-wheel-drive system means it rockets out of corners, even with the Ford's clever diff and torque vectoring, the ST scrabbles for traction more – but it still finds it relatively well and never stops working to pull you forward.
The ST's engine pulls hard from low down with minimal turbo lag, and that lump of torque is delivered in a quick, smooth burst that doesn't always send the front wheels fizzing. However, it really lacks the GR's grunt on the straights. 
Sprinting from 0-62mph in 6.5 seconds, the Ford is a second slower than the Toyota. This isn't the full story, because it also doesn't have the same level of in-gear flexibility that the GR Yaris does. That's partly because the Fiesta ST has less torque and partly because it has longer gearing than its rival.
However, the Ford's sound is more authentic. The three-pot engine has a bassy rumble that in Sport or Track is accompanied by some characterful pops from the exhaust on gearchanges. The shift itself is lighter than the Toyota's, but just as engaging.
The ride is as firm, too. If anything, the Ford's damping feels even tauter in some situations, but it also pogos up and down more than the Yaris. On the road both cars are uncompromising, but they also offer the quality of damping that means you can really commit to corners, because the cars feel like they're working with you.
There's less road noise in the Fiesta, though, while the longer gearing also makes it a better cruiser.
Practicality
The Ford is also the more practical machine. Whether this matters when buying a hot supermini we'll leave it up to you to decide, but the Ford offers 311 litres of boot space; that's 137 litres more than the Toyota.
Although the ST Edition is also only available in three-door form, access to the Ford's rear seats is easier, while there are three of them and much more space in the back. Adults will certainly be less cramped here than in the Yaris.
The ST's Recaro seats mean the driving position is better than the Toyota's, too, with more adjustment. The cabin also feels more spacious, while there are a few more useful areas in the Fiesta to store items such as phones, keys and wallets or purses.
Ownership
Compared with Toyota's, Ford's Driver Power 2020 result wasn't as strong. It took 24th place out of 30 brands.
However, the Fiesta also received a full five-star Euro NCAP safety rating, even though autonomous braking is part of a £550 pack that also adds adaptive cruise control, blind-spot assist and front parking sensors to go with the standard rear items and reversing camera. Visibility in the ST is better than in the Yaris, so it should be easier to manoeuvre.
Running costs
The ST's lower kerbweight and less-powerful engine contributed towards an efficiency advantage on test, with the Ford returning 33.8mpg compared with 29.9mpg for the Toyota under the same conditions.
But depending on your use and driving style, these numbers could be better or worse for both – or even reversed. Based on our figures, it means you'll pay £1,877 a year in fuel for the Fiesta and £2,122 for the Yaris over an average 12,000 miles. The two will cost £623 and £800 to insure respectively.
Testers' notes
"There is a five-door Fiesta ST available, but you'll have to go for ST-2 or ST-3 specification if you want the extra practicality over the three-door ST Edition version. There's no such option on the Yaris."
Verdict
First place: Toyota GR Yaris
The Toyota is a brilliant driver's car that's actually good value given the performance. It's a superbly refreshing approach that delivers on the promise of huge driver thrills. It's a little more serious than the ST, but then so is its performance and ability. It lacks practicality, but this is a hot hatch, and one you'll enjoy so much that you'll forget the foibles with the boot space and some of the tech.
Second place: Ford Fiesta ST
The ST Edition isn't as good value as the regular Fiesta ST, which offers almost identical performance for less cash. But it's still a thrilling hot hatch, brimming with personality thanks to its playful chassis. Its characterful engine doesn't pack as much punch as the GR's, but the Ford's tech and practicality are better – even if it doesn't offer the supercar-rivalling B-road performance of the Yaris. 
Also consider... 
Hyundai i30 N 
It might be from a class above and only be two-wheel drive, but the Hyundai i30 N is a similar price to the GR Yaris and has a similar performance-focused nature at its core. It shows that few cars exist in the same space as Toyota's newcomer.
Ford Focus RS
Used: Ford Focus RS Edition
Price: £31,900 
Engine: 2.3-litre 4cyl, 345bhp
You can bag a hardcore 4WD hatch on the used market for a similar price to the GR Yaris. The Focus RS Edition boasts 345bhp and a clever rear differential. It's powerful and packs personality. This budget buys you a car that has covered around 19,000 miles. 
Figures
| | | |
| --- | --- | --- |
|   | Toyota GR Yaris | Ford Fiesta ST Edition |
| On the road price/total as tested | £29,995/£34,375 | £28,770/£29,320 |
| Residual value (after 3yrs/36,000) | £17,499/58.3% | £14,822/48.5% |
| Depreciation | £12,496 | £13,949 |
| Annual tax liability std/higher rate | £2,151/£4,302 | £1,824/£3,648 |
| Annual fuel cost (12k/20k miles) | £2,122/£3,536 | £1,877/£3,128 |
| Insurance group/quote/VED | 35/£800/£150 | 28/£623/£150 |
| Cost of 1st/2nd/3rd service | TBC | £259 (2 years) |
| Length/wheelbase | 3,995/2,560mm | 4,068/2,493mm |
| Height/width | 1,455/1,805mm | 1,469/1,735mm |
| Engine | 3cyl in-line/1,618cc | 3cyl in-line/1,498cc |
| Peak power/revs | 257/6,500 bhp/rpm | 197/6,000 bhp/rpm |
| Peak torque/revs | 360/3,000 Nm/rpm | 290/1,600 Nm/rpm |
| Transmission | 6-speed man/4wd | 6-speed man/fwd |
| Fuel tank capacity/spare wheel | 50 litres/repair kit | 42 litres/repair kit |
| Boot capacity (seats up/down) | 174/N/A litres | 311/1,093 litres |
| Kerbweight/payload/towing weight | 1,280/365kg/N/A | 1,254/383kg/N/A |
| Turning circle | 11.2 metres | 11.0 metres |
| Basic warranty (miles)/recovery | 5yrs (100,000)/1yr | 3yrs (60,000)/1yr |
| Driver Power manufacturer/dealer pos. | 6th/2nd | 24th/23rd |
| NCAP: Adult/child/ped./assist/stars | 86/81/78/85/5 (2020) | 87/84/64/60/5 (2017) |
| 0-62mph/top speed | 5.5 secs/143mph | 6.5 secs/143mph |
| Auto Express econ. (mpg/mpl)/range | 29.9/6.6/329 miles | 33.8/7.4/312 miles |
| WLTP combined | 34.3mpg | 42.8mpg |
| WLTP combined | 7.5mpl | 9.4mpl |
| Actual/claimed CO2/tax bracket | 218/186g/km/37% | 193/149g/km/32% |
| Airbags/Isofix/parking sensors/camera | Six/yes/£2,180*/yes | Six/yes/yes/yes |
| Auto box/lane-keep/blindspot/AEB | No/yes/£2,180*/yes | No/yes/£550*/£550* |
| Clim./cruise ctrl/leather/heated seats | 2-zone/adaptive/n/n | Yes/yes/yes/yes |
| Met paint/LEDs/keyless/pwr tailgate | £880/adaptive/no/no | N/A/yes/yes/no |
| Nav/digi dash/DAB/connected services | £2,180*/no/yes/yes | Yes/no/yes/yes |
| Wireless charge/CarPlay/Android Auto | No/yes/yes | Yes/yes/yes |