Best SUV all-season tyres 2023
We rate two all-season tyres and see how they compare with winter and summer designs
SUVs are often seen as the ideal vehicles for all-season tyres because the compromises in feel and performance are not so obviously felt on these tall, softly sprung vehicles.
The winter grip offered by all-season patterns will make the most of any four-wheel-drive transmission. And the drawbacks on a dry road are less likely to be noticed in a high-riding heavyweight SUV than in something like a hot hatch or sports saloon.
We've tested all-season tyres since 2015, often with winter and summer comparisons, but always on hatchbacks. So we were keen to see if the pros and cons in their performance were the same when it came to the very different demands of SUVs.
To find out, we took a summer and winter tyre and rated them against two popular all-season designs. We put them through their paces alongside our full-size winter and all-season tests, first on snow at the Pirelli Sottozero proving ground near Flurheden in Sweden, before we rated handling in the wet and dry with Continental at the Pferdsfeld TRIWO facility in Germany. Braking, aquaplaning, circle and noise tests were completed at the Contidrom near Hanover. Continental also measured rolling resistance. 
What we tested
We returned to the popular SUV size of 235/55R18, and all the tyres were supplied by the manufacturers. There were no limits on speed or weight ratings, which we've listed below, along with the EU tyre label rating for fuel economy (RR), wet grip (WG) and pass-by noise (N). A is best for the first two, while lower is better for the decibel level. 
Goodyear Vector 4Seasons Gen-3 104 V (RR:C  WG:B  N:72dB) 
Michelin CrossClimate 2 100 V (RR:C  WG:B  N:71dB) 
Bridgestone Turanza 6 Enliten 100 V (RR:B  WG:A  N:69dB) 
Pirelli Scorpion Winter 2 104 H (RR:C  WG:A  N:71dB) 
How we tested them
The snow testing was hit by the same warmer-than-expected weather as our winter tyre test, which ruled out the handling element. Braking and traction tests were carried out by proving ground staff. The former measured the distance taken to slow from 22-6mph, and for traction, the time taken to accelerate between the same speeds was recorded.
Deep-water ability was tested in a straight line and on a curve. The former measured the speed at which a wheel in water was spinning 15 per cent faster than one in the dry under hard acceleration – the point where grip is lost. On a tarmac circle with one section flooded, residual lateral acceleration was measured between 37 and 56mph. Wet braking was measured from 50mph, while lap times on a flooded 57.5-metre tarmac pad were taken for the circle test. Wet and dry handling were based on lap times and all tests were done multiple times, with an average taken for the result. 
Cabin noise was measured coasting from 50mph over smooth and rough tarmac, plus concrete slabs in two directions. Average levels over each surface gave us the result.
Rolling resistance, a key factor for these heavyweights, was measured to industry standards, with a four to five per cent difference equating to a one per cent shift in fuel or battery-power consumption. 
Partnership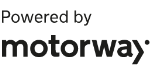 Need to sell your car?
Find your best offer from over 5,000+ dealers. It's that easy.
Price plays a small role in our overall result and the figures (for fitted tyres) are from our online tyre retailer test winner Blackcircles.com. 
To calculate a winner, results are converted to percentages and then split, with the wet tests accounting for 50 per cent of the score, dry 30, snow 10, and the rest covering price, noise and fuel economy. The figures for each test are relative to the test-winning all-season tyre, which is rated at 100 per cent.
Reviews
First place: Goodyear Vector 4Seasons SUV Gen-3 - 100%
There's precious little to choose between our two rivals. Put a little more emphasis on snow performance at the expense of wet, and the balance shifts towards the Michelin. But with our climate, we think the Goodyear is the best choice for the UK. 
Yes, we have some snow, but the time spent on it is minimal compared with the wet and dry, and certainly less than the 10 per cent we give it in the overall ranking. 
And when the snow does settle, the Goodyear is no liability, because it was within three per cent of the CrossClimate and five off the full-winter tyre. The margin to the CrossClimate was half that in their dry performance. The Goodyear just had the edge in handling, but it needed four metres more to stop in the braking test, tipping the balance back to Michelin.
Goodyear's success was built on its wet grip – conditions in which UK drivers are most likely to get close to or exceed the limit. On the handling track it felt good, with a safe, front-limited balance and plenty of notice of the rear moving at the limit. It had the edge over its very good rival and backed up this performance with wins in all the other wet tests. Add in the fact that it was also the quietest and most fuel-efficient, and you have our favourite.
Blackcircles.com says: A popular choice for our customers, rated 4.7/5 and 'would buy again' from more than 600 reviews. Rated for its excellent grip in all weather conditions, which leaves customers feeling more comfortable and confident in their drive. 
| | | |
| --- | --- | --- |
| Price: | £166.64 |   |
| Snow braking: | 98% | 2nd |
| Snow traction: | 95.5% | 2nd |
| Straight aquaplaning: | 100% | 1st |
| Curved aquaplaning: | 100% | 1st |
| Wet braking: | 100% | 1st |
| Wet handling: | 100% | 1st |
| Wet circle: | 100% | 1st |
| Dry braking: | 91.4% | 2nd |
| Dry handling: | 100% | 1st |
| Rolling resistance: | 100% | 1st |
| Cabin noise: | 100% | 1st |
Second place: Michelin CrossClimate 2 - 99%
The CrossClimate 2 was runner-up in last year's all-season test and again we saw it star when the temperatures plummeted. It easily topped its rival here on snow, taking both test wins, and finished less than two per cent behind the cold weather-focused full-winter alternative. If you spend a lot of time driving on snow either in the UK or on winter sport trips abroad, this is the all-season tyre to have, as we saw in the car size we tested back in 2022. 
It was also the better option in the dry, where it had a clear advantage over the Goodyear in braking, needing around four metres less to stop. Around the handling track it felt a little softer than its rival, but the times were only 0.1 seconds apart. 
The excellent snow grip has come at the expense of wet grip. Around the Pferdsfeld handling track the Michelin felt super-safe, with no rear movement and lots of warning as the limit was reached, but it was a second off its rival. It was the same in the other wet tests, leaving it some two per cent behind across all of them. 
Add a similar gap for fuel consumption and Michelin has to settle for second here with our wet-focused test weighting. If Michelin could put back a little wet grip into the CrossClimate, it would be hard to beat.
Blackcircles.com says: This tyre is positively rated, with an average score of 4.6/5 from more than 3,600 reviews. Customers praise it for good grip in wet and dry conditions, smooth driving, and improved fuel efficiency.
| | | |
| --- | --- | --- |
| Price: | £159.42 |   |
| Snow braking: | 100% | 1st |
| Snow traction: | 100% | 1st |
| Straight aquaplaning: | 97.80% | 2nd |
| Curved aquaplaning: | 89.50% | 2nd |
| Wet braking: | 96.40% | 2nd |
| Wet handling: | 98.70% | 2nd |
| Wet circle: | 98% | 2nd |
| Dry braking: | 100% | 1st |
| Dry handling: | 99.80% | 2nd |
| Rolling resistance: | 88% | 2nd |
| Cabin noise: | 89.90% | 2nd |
Verdict
Goodyear Vector 4Seasons SUV Gen-3
Michelin CrossClimate 2
We set out to see if the performance pros and cons of all-season, winter and summer tyres were the same for SUVs as hatchbacks and saloons. The answer is yes, but the nature of the high-riding, softer-sprung, heavier SUVs flattens the results, with the gaps in performance much smaller. 
The result supports those who run their SUVs on all-season tyres because the gaps to summer tyres in warmer months, and winters when the temperatures drop, are relatively small. A more powerful SUV than our Tiguan may have been able to exploit the summer tyre's dry grip better, but our test vehicle is typical of the sector.
The ultimate solution is to change tyres for the weather, but our results suggest the performance compromises are less on an SUV than on a hatch.
SUV summer tyre
Bridgestone Turanza 6 Enliten - 91%
Weather prevented us from having the dubious pleasure of driving the Turanza on snow, but you only have to look at the results from Sweden – with just a third of the grip in braking and half that accelerating – to see what we would have experienced. That traction result is worse than we have seen in tests with a hatchback, and likely the result of the SUV's greater weight. Overall, this result makes an even stronger case for ditching summer tyres in the winter.
Our Tiguan 1.4 TSI test car flattened the results elsewhere, with the Turanza only having a small advantage in the dry. Here, the elevation change and the handling exposed the car's shortage of power, which meant we weren't able to take greater advantage of the extra grip. 
Sub-seven degree C temperatures – the rough switching point for wet grip between winter and summer tyres – for the wet braking and handling test gave the advantage to its rivals here. It was also less progressive around the handling circuit and the rear would move quickly off throttle. 
Blackcircles.com says:  We are unable to provide any insight into this tyre's popularity or performance with our customers at present.
| | |
| --- | --- |
| Price: | £139.18 |
| Snow braking: | 30.2% |
| Snow traction: | 14.8% |
| Straight aquaplaning: | 99.2% |
| Curved aquaplaning: | 110% |
| Wet braking: | 89.8% |
| Wet handling: | 97.7% |
| Wet circle: | 103.1% |
| Dry braking: | 104.6% |
| Dry handling: | 100.5% |
| Rolling resistance: | 102% |
| Cabin noise: | 98.5% |
SUV winter tyre
Pirelli Scorpion Winter 2 - 99.6%
It was no surprise to see the Scorpion Winter take the spoils in frozen Sweden, but the gap to the best all-season – just under two per cent – was less than we have seen when using smaller tyres on VW Golfs. That's no reflection on the Scorpion Winter, but rather the relatively high test temperatures – winter tyres are designed to work down to -15 degrees C – and the hefty SUV. 
The gap to the Goodyear was almost nothing in the wet, again helped by testing temperatures which were within the winter tyre's operating range. It felt good too, with high grip levels giving a stable platform and no rear movement. It just lacked the sharpness of the Goodyear. 
It was a step behind the top-performing Michelin in the dry, particularly in braking, and that sluggish steering was more pronounced. While tyres should never be bought solely on price, you have to ask if the marginal performance benefits on snow are worth the considerably higher purchase cost. Plus you also then pay at the pumps, with the Winter using around four per cent more fuel than the best all-season design.
Blackcircles.com says: This is a slightly lesser-known model, but our customers rate it with a score of 4.5/5 overall. Its predecessor has been popular for its low levels of road noise and all-round performance. 
| | |
| --- | --- |
| Price: | £215.89 |
| Snow braking: | 102.2% |
| Snow traction: | 101.6% |
| Straight aquaplaning: | 101.5% |
| Curved aquaplaning: | 99.5% |
| Wet braking: | 99.3% |
| Wet handling: | 99.9% |
| Wet circle: | 99.5% |
| Dry braking: | 90% |
| Dry handling: | 98.3% |
| Rolling resistance: | 82.6% |
| Cabin noise: | 100.6% |
Now find out which are the best car tyres…