Draper Expert 20-Piece General Purpose Screwdriver Set 40003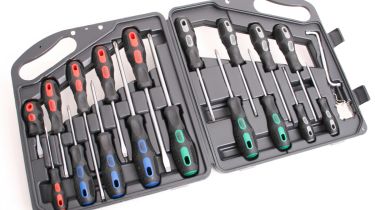 Best buy
The only thing letting this Draper set down was the fact there was no crosshead stubby driver or hex drive for extra turning force.
The colour-coded handles had hard inserts which were grippy and easy on the palms.
All three main heads were covered, plus there are six TX-Star 'Torx' drivers in useful sizes in the tough case. A fine combination.