Laser Soft Grip Screwdriver Set 8pc 3041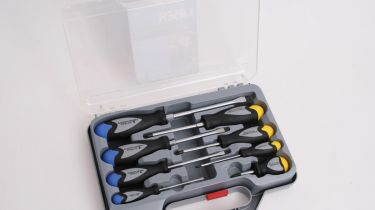 Our biggest problem with the Laser set is the range, as there's only one stubby and no Philips tools.
The hard plastic case doesn't look that durable, but the tools are good. Dual-compound handles are grippy, comfortable and the rounded tops fit well in the palm.
They're marked, colour coded and the bigger tools have hex-shaped shafts.