"Buyers too accepting of inadequate reliability"
Editor Graham Hope considers modern cars and thinks drivers of today are too forgiving when it comes to faults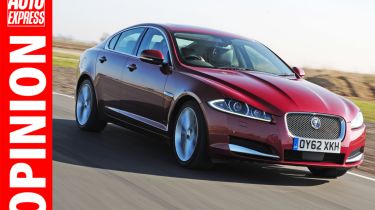 Walking around the stands at the Frankfurt Motor Show last week, it struck me just what a golden age for car development this is. There were family cars, supercars, F1-inspired cars, electric cars, hybrid cars, cars in houses (!), autonomous cars and cars from parts of the world that seemed very foreign indeed when I started out in this business. It was a majestic display of the quite extraordinary pace of change in this most compelling of industries.
All these diverse products have one thing in common, though. When I finally get the chance to drive – or be driven in – them, I want them to work. Flawlessly. There is nothing I find more frustrating than having a great car at your disposal and then encountering problems (as I discovered earlier this year when I ran an Audi SQ7, and editor-in-chief Steve Fowler has experienced with the McLaren 570GT we currently have on the Auto Express fleet).
But it would appear that some of you are easier to please. Sifting through the results of our Driver Power used cars survey this week, I was genuinely surprised to see how well some models performed despite relatively high incidences of faults.
A staggering 36 per cent of Toyota GT86 owners in our poll had suffered problems with their car, and yet it was rated 16th overall. Nearly one in three Mk1 Jaguar XFs have had faults, and yet you saw fit it to rank it third. Other top ten cars the Skoda Superb Mk2 (fourth) and Mk6 BMW 5 Series (ninth) were also serial offenders, with one in four and one in five respectively having faults.
Now I'm realistic enough to accept that no car will ever be totally perfect. But I do think that as consumers, we should be a little less accepting of problems in our vehicles. After all, demanding higher standards would be one way of ensuring better reliability in the astonishing wave of hi-tech new models heading our way in the years to come.
Do you think the reliability of cars is decreasing? Let us know in the comments below...