Long-term test review: McLaren 570GT
Final report: stunning McLaren 570GT supercar leaves us with mixed emotions
Find your McLaren 570GT
Offers from our trusted partners on this car and its predecessors...
Or are you looking to sell your car?
Advertisement
The McLaren 570GT is one of the finest-driving and best-looking cars ever to grace our fleet. It has a huge breadth of dynamic talents, from thrilling on a track day to cosseting on the daily commute. Yet we'll remember not only great drives, but also unacceptable problems on a car at this price. Its school report would read: an outstanding talent but should do better.
Mileage: 9,500Economy: 22.1mpg
Rarely has a car on the Auto Express fleet caused such mixed emotions. I'm truly gutted that my time with GT10 MCL has come to an end – I don't think there are many cars on sale today that are better to drive and there's nothing better looking. But as regular readers and other McLaren owners will know, living with one can have its ups and downs…
One of the best bits is knowing that your car is truly bespoke. I enlisted the help of McLaren's senior manager of global product strategy and planning, Donna Falconer, to spec my car tastefully. Together (well, mostly Donna), we came up with a stunning spec true to the 570GT's ever-so-slightly softer positioning in McLaren's Sports Series.
Then ensued a wait of seven months before I collected my car from McLaren's dealer in Ascot, Berkshire, and started to understand what McLaren ownership really meant.
Having experienced plenty of other supercars, I wasn't expecting the level of good-natured interest and goodwill towards McLaren. This is a car that people talk to you about on petrol forecourts, take pictures of when you're on the move and even let you out of junctions to admire. I've had everyone from Premiership footballers to unfamiliar neighbours talk to me about my car.
More reviews
In-depth reviews
Road tests
Part of that has to be the work-of-art looks, especially in the Volcano Orange special paint finish. But people also know the McLaren name and what it stands for, and that it's a great British success story.
Warm, clear evenings and a McLaren 570GT made me very happy. That's when the car really comes to life, with an amazing level of grip, huge poise from the chassis, delicate feedback through the steering and big dollops of power from the 562bhp 3.8-litre twin-turbo V8.
It shone at sister title evo's trackday, but what also amazed me was how usable the car was on my regular commute into central London. The ride is superbly judged and the car is docile in traffic. It's a great GT.
But for all the many highlights, there were constant niggles, necessitating three returns to McLaren HQ in Woking, Surrey. The IRIS infotainment system was the biggest gripe: always sluggish with poor graphics and functionality, it failed on multiple occasions. Superminis have better systems.
We had a worrying brake issue, which to be fair, McLaren investigated thoroughly, failed to replicate and only occurred once. The nose lift – so essential over speed bumps – wails uncomfortably, both before and after a supposed fix. The car struggles to find the key, making it difficult to get in and start up, even when the key's inside. The windows will open by themselves when you've tried to close them. And every day, there were numerous unexplained warning messages and accompanying chimes.
Partnership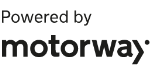 Need to sell your car?
Find your best offer from over 5,000+ dealers. It's that easy.
Just before the 570GT left our fleet, I was invited to meet McLaren's new chief operating officer, Dr Jens Ludmann, to talk about life with the car and the problems we'd experienced. He promised to discuss our issues with the engineering teams, assured me quality was top of his agenda and that the company is improving. All good news.
McLaren is still a relative youngster in the automotive business, but needs to nip these reliability problems in the bud. From our experience with the 570GT, it has the potential to be one of the world's greatest car makers. Let's hope it fulfils that.
McLaren 570GT: second report
The 570GT is brilliant on track, but niggles are undermining the McLaren's appeal
Mileage: 5,845Economy: 23.6mpg
My relationship with the McLaren 570GT has been a bit up and down. And it's definitely down at the moment as the car is back at McLaren HQ for the third time since April.
When it's on song, there are few cars that look better or go better, as our car proved when I took it to a track day organised by sister title evo. To say it was the star of the show is something of an understatement – there were other supercars there (including other McLarens), but the stunning good looks of my Volcano Orange 570GT outshone everything else, while its performance on the track was just as impressive.
To be given a rare chance to go flat out in the McLaren was a complete joy. Being able to feel the full force of the twin-turbo V8 (and hearing it), feeling the delicacy of the steering at high speed, enjoying the tyres' massive grip and the astonishing stopping power of the brakes put a smile on my face that sums up what supercar ownership is all about. Even in slightly softer 570GT form, this more comfort-focused Sports Series model is phenomenal to drive.
Sadly, the smile was wiped from my face when colleague Tom Barnard called me when he borrowed the car a couple of weeks later. While approaching a roundabout on the A1, he squeezed the McLaren's brake pedal and was surprised to find that the car wasn't slowing down as expected.
The pedal felt fine but it was as if someone had sprayed oil on the discs. A harder push had little effect and then eventually the ABS kicked in and the car reluctantly slowed. There's normally so much grip from the sticky tyres that we've never experienced the ABS activating in the dry before.
Tom pulled off the A1 at the next junction and tried the brakes again – all seemed fine and the 570 seemed to be stopping normally. So he carried on gingerly to the office, leaving massive braking distances and being overtaken by learner drivers.
While McLaren is investigating this, hopefully it'll also look to fix the hydraulic nose lift that's making noises again. And maybe also the driver's window that sometimes won't rise all the way to the top.
Thankfully the IRIS infotainment system now seems to be fault free. It's still pretty rubbish to use, but at least it now works. It's really a heartbreaking story – owning a McLaren should be a complete and utter joy. It's an incredible thing to drive – especially on track – and its looks get nothing but positive reactions from other people. It's automotive fine art.
Sadly we're not alone in reporting niggles with a McLaren. These are things the company needs to get fixed if it's going to fulfil its potential as a world beater.
McLaren 570GT: first report
Award-winning mid-engined McLaren 570GT sports car joins our fleet
Mileage: 3,016Economy: 23.6mpg
McLaren Automotive is an incredible British success story. Established in its modern form in just 2010 and profitable by 2013, it doubled sales last year and is on target to reach 4,000 cars sold in 2017.
Much of that success is down to the introduction of the Sports Series, with the 570S racing off with last year's Auto Express Performance Car of the Year Award.
So when McLaren asked if we'd like to add a Sports Series model to our fleet, we jumped at the chance and headed down to McLaren HQ in Woking, Surrey, to decide on which model and to get some guidance on choosing the right spec.
While it's easy to have some fun with the online McLaren configurator, I decided on some expert advice, so enlisted the help of McLaren's Donna Falconer, Senior Manager of Global Product Strategy and Planning.
The first thing to decide was which version of the Sports Series to go for. Although we'd heaped praise on the 570S, the slightly newer GT model appealed. As well as its slightly more practical rear, with a side-opening hatch that reveals a handy 'Touring Deck' luggage shelf, its slightly softer chassis settings would be welcome in a car that I'd be using as my daily transport.
Donna walked me through the colour and trim choices – a mind-boggling array that, frankly, without her guidance and good taste I could've gone very wrong with. In the end we settled on a colour scheme that was just on the subtle side of shouty, but was still classy with plenty of carbon fibre on display, too – highlighting the fact that every McLaren is built around a carbon fibre tub.
The price of the 570GT is £155,755, but with Donna's encouragement and knowledge of what most customers choose, the list price of what would eventually become GT10 MCL rose to £194,225.
All good things come to those who wait, and we had to sit tight for seven months before we were able to take delivery at McLaren's swish dealership in Ascot. Once there, sales specialist Steve Myers went through the tailored handover process. As Donna had carefully walked me through my order, Steve gauged how much info I needed for my handover – or how keen I was to get on the road. Very! It was as soon as I pressed the starter button that the real thrill of owning a McLaren came to life – each car is an incredible piece of design and engineering.
In the space of six weeks I've already covered 3,000 exhilarating miles. Every single journey is an event, even if I've rarely been able to make use of the 562bhp 3.8-litre twin-turbo V8. Thanks to a set of traffic lights on my journey home with a national speed limit road on the other side, I can verify the 0-62mph time of 3.4 seconds feels as fast as it sounds. A brief outing at sister title evo's track day also confirmed the 570GT's agility and grip place this car very much at the pinnacle of performance cars.
Yet for 95 per cent of the time, my car is driven at far more mundane speeds, when it also copes well. The ride is firm but comfy, as are the seats and driving position. My only wish is that the infotainment screen was bigger, more responsive and didn't fail so often – the system in my wife's Peugeot is way better. But then she doesn't get a thumbs up from people on every journey.