'I believe premium cars will soon grab a third of the new car market'
Mike Rutherford talks about the history and rise of the premium-brand cars in the UK car market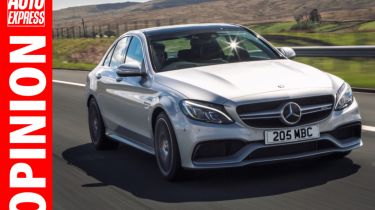 It used to be that premium cars were unaffordable and inaccessible to motorists on low to medium incomes (that's most of 'em).
Not any longer. True, such vehicles aren't cheap. But many ooze value for money and are wise investments thanks to comparatively strong resale values. No wonder more than one in four factory-fresh cars sold in Britain today are full-blown premium-brand models. Regardless of how posh or modest your street is, you will see such motors in it.
That's led some to suggest that premium products are becoming as common as muck, shedding their cachet and exclusivity. But their makers counter by explaining that rocketing production volumes result in favourable economies of scale, which in turn lead to more affordable (not cheap) list prices – minus discounts – for consumers.
Most important of all, millions of kids who grew up merely dreaming of possessing premium-brand cars can now, for not unreasonable prices, possess them. Why would a son or daughter settle for the modest automotive marque their dad used to have, when they can own the comparatively glamorous brand their favourite musician, actor or footballer has? They wouldn't.
The delicious reality is that if you're in full-time employment, over 25 and have a decent no-claims bonus, you'll probably find it easier than you imagined to jump on the premium bandwagon. If you've around £50 a week to spend on wheels, you're on course to lease a factory-fresh premium car – albeit one that's small and with a moderate spec. Despite registrations being down last year, around 666,000 of us acquired unused premium cars in 2017.
Traditionally, the list of top 10 selling cars in Britain has been dominated by accessible, cheap 'n' cheerful superminis and hatches like the Fiesta and Astra. But the Mercedes A-Class has taken up what looks like permanent residence in the top 10. As has the C-Class. The 3 Series is threatening to join them.
Put another way, Merc and BMW premium mid-size saloons are now comfortably outselling non-premium Ford Mondeos and Vauxhall Insignias.
The right premium car with a healthy discount could end up costing less in buying/standing/running/depreciation costs than the wrong mainstream model. That's part of the reason why I believe premium cars will soon grab a third of the new car market, and possibly even go on to steal 50 per cent of it.
Given the chance, most people would rather own a TAG than a Timex watch... a Bosch not a Bush kitchen appliance... an Audi, BMW, Jag, Land Rover, Lexus or Merc over pretty much any non-premium car out there. C`an you blame 'em?
Do you think affordable monthly payments and social media exposure are driving premium car sales up, or do you have a different theory? Have your say below.