"There's a lot that other car firms could learn from Mazda"
Deputy editor Graham Hope thinks Mazda's constant search for innovation is paying huge dividends, and that others should take note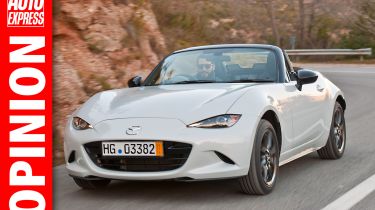 We've been hugely excited about the new Mazda MX-5 since it was unveiled last year. After 25 years of record-breaking sales, the new model had a lot to live up, and we all breathed a sigh of relief when it looked just as you'd want it to.
More than most cars, though, the MX-5 will be defined by how it drives, so its real moment of truth came this week when we got behind the wheel for the first time. There was more relief, then, when associate editor Jack Rix reported that Mazda has made the most thrilling version of the roadster yet.
• "Cars at the bottom of the affordability scale shouldn't be underestimated"
As you'd expect of a company that has always set its own rules, it's done so by bucking a few trends. The new MX-5 is smaller than its predecessor for a start. It does without a raft of different driving modes, too. And there's no turbocharger, which really is going against current convention.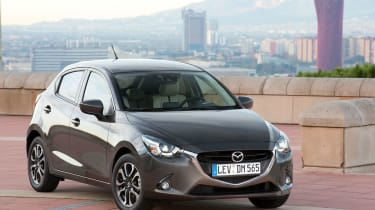 This constant search for innovation is paying huge dividends, as there can't be another car firm in the world that is on such a strong run of form.
All its major recent arrivals – the CX-5, the 6, the 3 and the 2 – have been hugely impressive, and we have high hopes, too, for the CX-3, due to launch later this year. Other brands should be looking at Mazda's unique approach and taking notes.
• Geneva Motor Show 2015: full preview
If Mazda is a company whose range of cars is spot-on, Renault is one who got it quite wrong for a while. But the Clio and Captur started a fightback, and now there's a new crossover on the way with genuine potential. The consensus in our office is that the Kadjar looks really quite desirable. And the name?
Well, it's certainly not the most obvious choice, but as Nissan's Qashqai has shown, that's not necessarily a bad thing.
What do you think of Mazda's recent models? Would you buy one over potential rivals? Let us know in the comments below...