Tyre pressures and tread depths: your tyre safety check guide
Checking your tyre pressures and tyre tread depth regularly is an easy way to keep your car safe and road legal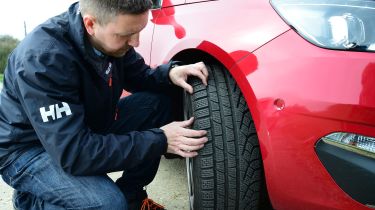 Checking your tyre pressures and tyre tread depth is a simple but important piece of DIY car maintenance. Learning how to check your tyre pressure and tread depth can help keep you and your car safe on the road, as well as helping you save money through fuel saving and avoiding unnecessary uneven tyre wear.
Tyres are the only physical point of contact between your car and the road, so ensuring they are in good condition and with plenty of tread can help maximise their performance, handling characteristics and grip. Failing to keep them in good order could land you with a hefty fine, or worse – so performing a tyre health check on a regular basis is vital. While some people check their tyres weekly, no expert would advise leaving tyres unchecked for more than a month.
The legal tyre tread limit is 1.6mm, although drivers are generally advised to change them once they get down to 3mm. If the police catch you driving with tyres worn below the legal limit, you could be fined £2,500 and given three penalty points – and that's per tyre. If you're caught with a full set of illegal tyres, you could face a £10,000-fine and potentially lose your licence.
Another reason why checking your tyres is a sensible thing to do is that neglected tyres can end up costing you more than the price it costs to replace them. If pressures aren't kept to the correct levels, your car will use more fuel as flat or underinflated tyres have greater rolling resistance due to the higher surface area of rubber in contact with the road. It could result in your car pulling to one side. 
Incorrect pressures also increase wear on other components, like your brakes or steering rack, which could cost hundreds, if not thousands of pounds to fix or replace. Bashing or scraping your wheels on the kerb regularly also puts stress on the side walls of your tyres, increasing the likelihood of a malfunction. Remember, a puncture can have instant and devastating effects, or appear more slowly, but the outcome is still the same: you'll need to replace your tyres or other components to keep you and your car safe.
Finding your tyre pressures 
Finding the correct tyre pressures for your car should be fairly straightforward depending upon the make and model of your car. You should find the pressures in your car's handbook (possibly spelled 'tires' if you have a handbook from across the pond). Some manufacturers may also have a sticker printed in the sill of the drivers door, or printed on the inside of the fuel filler flap.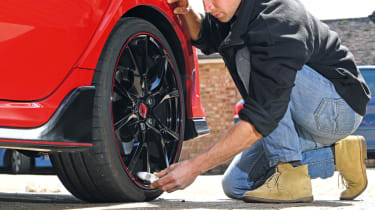 Do I need to check my tyre pressures if I have a tyre-pressure monitoring system?
Legislation has made it easier to check tyre pressures, because since 2014, all new cars sold in the EU must come with a tyre-pressure monitoring system (TPMS). This system uses sensors within the car's wheels that can detect a drop in air pressure. This will then flash up a warning on the car's dashboard if it falls below a certain level, usually telling you which corner is affected. If you've bought a new car since 2014, then it's likely to come fitted with TPMS.
Partnership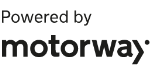 Need to sell your car?
Find your best offer from over 5,000+ dealers. It's that easy.
If your car doesn't have TPMS, you can retrofit it with aftermarket kits, but it's easy to check your pressures using a manual or digital tyre pressure gauge. You can use the equipment provided on garage forecourts, although there's often a small charge, and the system may not be the most accurate. 
Either way, you should still check your tyre pressures regularly as it's also a good opportunity to inspect them for any cracks, bulges or cuts. The procedure for checking your pressures is the same, although you will have to reset the TPMS system after infltion so the computer can alert you should the pressures drop.
How to check your car tyre pressures
Tyre pressure is measured using two units: bar (where 1 bar is the pressure of the Earth's atmosphere at sea level) and pounds per square inch (shortened to psi). Most gauges will display both units, and so will your car's handbook, which lists the recommended pressures. You can find your tyre pressure in your car's handbook, on the sill on the driver's side, or on the fuel filler flap.
To check your pressures, you need to find each wheel's tyre air valve, which is a small tube that sticks out of the wheel rim. Each one should have a little plastic screw-on cap dust cover, which you can easily unscrew by hand. Make sure you place it somewhere safe and don't forget to screw it back on tightly when you're finished.
Once the dust cap is off, you can place your pressure gauge over the valve, push it in slightly and hold it for a few seconds. A pressure reading should appear on the gauge's dial or screen.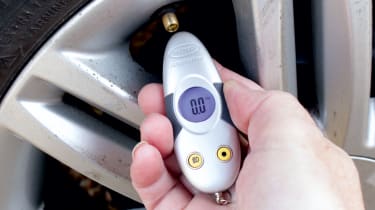 If any of your tyres aren't at the correct pressure, the machines on garage forecourts can be programmed to pump them up – you simply input the correct pressure and it does the rest. If you're at home, you can use a powered or foot-operated air pump to add air to the tyre, then check the pressure again to verify you've put enough in.
How to check tyre tread depth and condition 
Checking your tyre's tread depth and general condition is just as important as checking your tyre pressure. Giving them a visual inspection will allow you to look for any nails or sharp objects which may have punctured and become stuck in the tread or sidewalls. Keep an eye out for any odd-shaped bulges, cuts or cracks as these can weaken the tyre and could result in a tyre blow out without warning, potentially causing you to lose control of your car. If you do spot anything, head to a tyre centre or garage straight away to get it inspected by a professional.
You should also pay close attention to your tyre tread depth. The law requires a minimum tread depth of 1.6mm in a continuous band around the central three quarters of the tyre. You can check the tyre's tread depth with a tyre tread depth gauge, but for a quick visual check, manufacturers often mould little bars into the tread at a height of 1.6mm.
The 20p test
If you don't have a tyre depth gauge and are unsure about the amount of tread remaining, you can quickly check them with a 20p coin. Simply place the 20p in the main tread grooves of your tyre – if the outer band of the 20p piece is obscured, then your tyre is above the legal limit. If the outer band of the coin is visible, your tyre may be illegal and should be checked by a garage. Remember to check at three different spots around the tyre to check for even wear.
Check out our in-depth test on the best all season tyres or best winter tyres...