A to Z of Car Tech: P is for parking assist, powertrains and more
The letter P in our A to Z of car tech series explores parking assist, pedestrian protection and powertrains
The technology contained within the modern motor car can be both fascinating and slightly baffling. Most such technology exists to make our cars safer, more efficient and just better than ever to drive but some of it can be quite confusing for the average motorist. In this A to Z series we will attempt to unravel the mystery of technology that is the modern motor car. This week, we're visiting the letter P…
P is for… parking brake. Many handbrakes are still fully manual and use a direct mechanical link between the handbrake itself and the rear brakes, allowing a driver to apply as much force as they need to hold a vehicle still. On some front wheel drive cars the handbrake works on the front wheels, but still with a mechanical link.
In most premium cars nowadays, however, the parking brake is fully electronic. The driver simply presses a switch inside the cabin, and the system sends an electronic pulse that engages the rear brakes, meaning there's no cable as such.
These systems also allow a car to hold itself on a slope without the driver needing to press the switch; only when the accelerator is pressed does the system then release the brakes to allow anyone to perform the perfect hill start.
P is for…parking assist. Systems that allow cars to park themselves are becoming increasingly popular, and they're yet another sign that fully autonomous cars will very much form a part of our motoring lives.
These systems work by using the electronic parking sensors front and rear, and additional sensors to the sides to apply precisely the correct amount of steering, brake and throttle to make a car park itself.
The driver, meanwhile, just sits there and watches, often in amazement, although you can still intervene with a manual input to any of the car's controls, at which point the system will instantly allow you to take over.
P is for…powertrains. The powertrain in a vehicle refers not just to its engine but also its transmission, its drive shafts, its differentials and – in rear and four wheel drive cars – its propshaft as well.
Technically the wheels, tyres and suspension of a vehicle could also be classed as being part of the powertrain – because without them the power developed by the engine would simply never reach the road.
Hence, when a car manufacturer refers to a powertrain engineer, they are talking about someone responsible for just about every moving element within a vehicle. Which is why senior powertrain engineers tend to be some of the most highly regarded engineers in the industry.
P is for…pedestrian protection. Not all cars are designed to actively help protect pedestrians or cyclists in the event of an impact, but some are.
Pedestrian contact sensing bonnet systems use pyrotechnic actuators to propel the bonnet up and away from the car by around 6 centimetres, and in less 30 milliseconds, if the car's on-board sensors detect that an impact is inevitable.
Partnership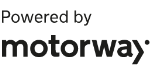 Need to sell your car?
Find your best offer from over 5,000+ dealers. It's that easy.
This massively helps absorb the impact for pedestrians or cyclists, and also prevents them from being injured by the most rigid components of the car – like the engine and suspension.
Additional pedestrian safety systems use forward facing cameras to detect hazards and then automatically apply the brakes at low speeds if a collision is expected. Again, technology such as this will bring autonomous driving ever closer.
Next, the letter R…