Citroen CEO Vincent Cobée on COVID, semi-conductor shortages and the Citroen Ami
The Citroen boss answers our questions on the past, present and future for the famous French brand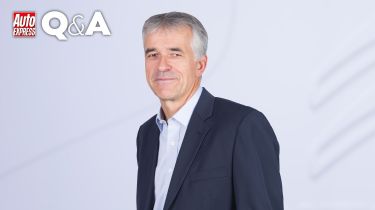 Citroen boss Vincent Cobée talks exclusively to Auto Express about the effect of Covid on the business, the semi-conductor component crisis, Citroen's burgeoning van line-up, the changing shape of models in the showroom and why the Citroën Ami in the UK is "something that should happen."
Q. How has the pandemic affected and changed Citroen over the past twelve months?
A. Obviously we were hit volume-wise by the crisis. We saw early signs of a crisis back in February last year, mostly because of the Chinese origin of some of our components, which were affected by the lockdown in China.
The reality is mid-March was a bit of a cliff, with suddenly obviously a closure of the dealers and a closure of most of the plants.
If you look at first, second, and third lockdown the issues become different. I mean, in April last year, it was a complete blur about what was coming, and therefore the collapse of markets.
Since then I would say we're more attuned to, first, the macroeconomics evolution. In other words, what kind of lockdown activity is around? And second, an extremely complex and volatile supply chain.
So for me since, I would say June, July, we're in a situation of volatility, complexity, and macroeconomics. There's nothing specific for Citroen or Stellantis in this.
Volume-wise, we were more or less 25% down on the year. We remained profitable, but there was drop of profit, which was just short of 20%.
If I look at where we are today, what's interesting is there is pent-up demand - that's for sure. And there is, to some extent, the return of customer confidence. So we see B2B coming back. We see some channels which totally disappeared coming back, like short-term rentals.
So we're in a situation where we managed to be, say, 15 to 20% better on Q1 than last year, which is pretty incredible. Even if the markets are down 14%, something like this, we are better than last year.
To answer another part of your question, we've learned some lessons in terms of inventory management and in terms of an agile, reactive business model. With a business which is 15 to 20% below '19, we managed to get the business KPIs, or profitability, nearly to the same level of '19, by maximizing the efficiency and agility of the business.
The last point, which is very interesting for me, is that the order book is good, with a huge emphasis on light commercial vehicles, which means the business has some positive nature in it. And of course, after nearly 18 months of struggle, there's a lot of pent-up demand.
Q. How bad is the component crisis with the semi-conductor shortage?
A. I think it's fair to say that it's substantial, and it's top line in terms of focus. To some extent, and for reasons I'm not an expert to answer on, I think the impact on Europe is slightly less than it is in North America.
We have a lot of ways to address this, and I think on this Stellantis is doing a great job, which is, if you understand the crisis, it is not a tier one level component. It's not a tier two, either, it's actually a tier three and therefore you can actually take actions.
Partnership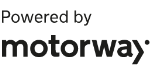 Need to sell your car?
Find your best offer from over 5,000+ dealers. It's that easy.
For example, if some of our components are used on headlamps or control modules we can decide to rearrange the makeup of headlamps to get more control modules.
You can imagine that the game becomes quite interesting if you are spreading over, I don't know, 160 countries, 14 brands and many parts and technologies.
What is fascinating for me is the importance of management and decision criteria so we will put B2C as a priority and we put the launch vehicles' programs as a priority. For example, if you want a new C4, you'll get it. And if you are a private customer asking for a C5 Aircross, the impact of the component crisis on you will be extremely small.
We are pressuring most of the channels on which we have either lower profitability or more control. So you can talk demo cars, you can talk employee sales – there's a number of channels that will drop off before we frustrate a private customer. So C5X will start production during the summer, and will be delivered by the end of the year. So today there's no reason to believe that C5X would be impacted.
Q. How much has the commercial vehicle segment grown as a proportion of your business?
A. In '19 it was 23% of our business. If you look at the overall segments, passenger car went down first half of '20, something like 45%. LCV went down 15 to 20% so it's a much more resilient segment. If I look at Q1, we're probably around 28%, so LCVs are much more, as of today, constrained by supply than they are by demand. LCV has been more resilient during the crisis and has rebounded quicker.
Q. How is demand shaping up for electrified vans?
A. Electrification, it's an interesting story. We are in an early adoption mode. There is a lot of appetite, but if my data is correct the take on electrified versions is, I think, around 10%. The vast majority is for the long range version, which probably does not correspond to the actual need. So we still have this mindset about, "Okay, I'll be on the safe side". But of course the longer range means a higher price, which means a lower adoption. So the way I see it, there is an obvious demand as confinement equals home delivery, internet sales equals last mile delivery, plus the restrictions in the cities. But we are still in an adoption phase when I look at the mix of long range, which for me doesn't represent the need.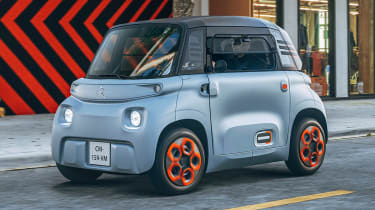 Q. When will a decision be made on whether we're going to be able to get the Ami in the UK?
A. So we've entered a very interesting, and I would say lighthearted, discussion with Eurig Druce [Citroën UK managing director] in which he said, "Hey, I'm interested by the Ami."
And I said, "Eurig, you're drunk. It's a left-hand drive vehicle. He said, "I don't care. I can sell it as a left-hand drive.
I say, "Eurig, it's very clear. I'm not going to make it a right-hand drive. Okay? So if you convince enough people in the UK that it's interesting. And if you demonstrate that you can sell it as a left-hand drive vehicle, then you have a case and then we'll go."
We're still in the last part of this dancing exercise. I think Eurig has done an amazing job at creating both media and customer interest with 8,000 expressions of interest. So to me, this is something that should happen.
Ami is doing okay in France. We have ignited some love and passion for Ami through a very unusual campaign over the last week, because we believe we can do better than what we're doing. So today, to give you a feel, Ami is retailing I think 120 per week. So it's never bad, nor great; it's good, it's not great. The funny thing is we are launching Ami in Italy. And Italy is so far, before the actual advertising campaign launch, is running over France. So it's doing amazing in Italy. And Spain is launching interestingly.
Q. What is the future for small cars like the C1 and C3 in Citroën's line-up?
A. The so-called A segment, let's say C1, is at a crossroad of many regulations that make its future a bit challenging. Emissions regulation is going to drive the powertrain costs way above the rest of the car cost. Obviously crash regulation is going to do the same.
If you take a three, five years-out view on the CO2 balance, the only way I think to reach the European Union CO2 objectives, and assuming the UK will take a similar route, will be to drive for very substantial electric if not full electrification of the compact segment, and moderate to medium electrification of large segments. If you do this you might be able to deliver the CO2 objective. So if you look at the A segment, emissions will penalise internal combustion-engined cars' competitiveness, crash regulations will penalise the compactness and the weight and the cost of the A segment cars. And electrification will become a must have.
If you do all of this, it means it's not much more competitive than a C3. The historical advantage as a registered car of A segment is extremely questionable. So we introduced Ami to provide a competitive, urban, fully electric, very affordable solution, as you said, which drives you to the nearby village for errands in day-to-day life. And we will ensure that the C3 continues its current journey as a very attractive, affordable, efficient B segment. And obviously we have somewhere in the back of our mind what will be the next C3 repositioning? The next C3 positioning will anticipate all of what I told you.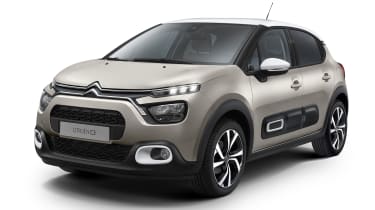 Q. A recent presentation from the Stellantis AGM showed a second generation of E-CMP electrified platform starting in 2022. Will that be the platform the next C3 sits on?
A. I think the right answer is maybe yes, maybe not!
Q. The same presentation revealed four other new platforms for the Stellantis group: STLA small, medium, large, and frame. Is a car like C5X as big as a Citroen will be? Or are there opportunities, particularly in China, to have a larger vehicle, potentially more SUV-like vehicle, that's even bigger than C5 Aircross?
A. Citroen belongs to – in that particular chart where STLA stands for Stellantis in four letters – small and medium. Large is mostly going to deliver very specific offers in North America, potentially sports cars and high power cars. And frame is the frame [for commercial vehicles]. What you need to keep in mind is we are also going to cover some very promising markets, namely Latin America, Middle East and Africa, India, ASEAN, with a family of vehicles we're currently developing, and will be unveiling later this year, launching at the end of this year or beginning of next year. And this is standing next to small. I need to be precise: it has common features, but different makeup.
They're there to push the boundaries on a number of dimensions, let's say. To your point on China, China is an interesting market. If you look at the very large SUVs of our German friends in China, they're currently based on an evolution of the compact hatch platform. The point I'm trying to make is, in China, there is no correlation between platform size and vehicle size. China is not about dynamic drive or power so you don't need a large platform to do a large car in China.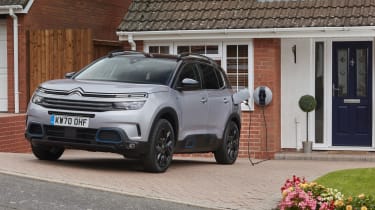 Q. With SUV sales still growing, is it enough for Citroen to have just two Aircross SUV models?
A. We've seen an interesting phenomenon in the last years with some brands carpet bombing the markets to make sure that they cover every possible niche there is.? So if you were to talk length and height, you end up with a vehicle every 10 centimeters of length, and a vehicle every three to five centimeters of height. And if you're really obsessive, you end up with five or six SUVs in length, and then you can deploy them on two or three heights. That's what I call carpet bombing. Citroen's view on this, and that's clearly translated by what you saw recently with C4 and C5X, is that there's something after SUVs. There's two reasons for this: not everybody wants a high stance, boxy car. If you look at what's on the roads next to you, there's a number of cars that are called SUVs, but in reality they are elevated saloons.
The second thing is, we don't believe SUVs are the final answer. But we believe SUVs will remain, but something else will remain, too. When you look at CO2 compliance, efficiency of distribution and new modes of distribution, everybody will have to move towards an extremely rationalized lineup.
Lineups with 30 or 40 different body types in a showroom, that might be something of the past.
Citroen has taken a view that we have, what we call, a core model strategy in which you will find compact, urban cars, you will find SUVs, and you will find modern executions of saloons – that's what C5X is. So we believe those two will coexist. So I'm quite comfortable with C3 Aircross and C5 Aircross catering for the functional "high-rise boxy" market. And C4 and C5X catering for the next game type of vehicles with a high position on the road, but a very sleek, very comfortable, very elegant type of vehicle. That for me is the right balance looking forward.
Get all the latest news on Citroen's new cars here...