Citroen C5 Aircross PHEV: long-term test review
Final report: It's not perfect, but there's much to like about the delightfully different Citroen C5 Aircross
Find your Citroen C5 Aircross
Offers from our trusted partners on this car and its predecessors...
Or are you looking to sell your car?
Advertisement
Verdict
It might not have blown me away initially, but the C5 Aircross does what all good Citroens should: offer a relaxed, long-legged gait and a healthy dose of French flair. For those seeking a model that's refreshingly different from the norm, it may well make the ideal choice.
Mileage: 7,289
Economy: 35.2mpg
Earlier this year, Citroen published a report saying that a comfortable driving experience helps reduce road rage. It said 62 per cent of the 2,000 UK motorists surveyed had lost their temper, while 47 per cent had been on the receiving end.
I often give short shrift to such stories, but after almost 4,000 miles in my C5 Aircross, I really do think there's something in it. In my last report, I said that the car made a relaxing long-distance companion on a family holiday – and if there's ever an occasion to provoke stress, it's that.
Much of that was, genuinely, down to the Citroen's comfortable driving experience: a combination of excellent sound insulation, good visibility, compliant suspension at speed and Citroen's Advanced Comfort seats. I'd be lying if I said the odd driver hadn't given me some needle – the report's top two causes of that, being cut off and being inappropriately overtaken, chime with my experiences – but the Aircross's general relaxed demeanor means most of what might irk you simply washes away.
The plug-in hybrid C5 Aircross has been a bit of a slow burner for me. At first I wasn't knocked out by its flat-battery fuel economy, nor its low-speed ride. But as the miles piled on, and I was able to get some long-distance drives under its belt, I really warmed to it. That family holiday travelling from the east coast to the west really revealed its qualities.
I still battle with the start button, which is placed on the far side of the transmission tunnel, because it often requires a longer press than you'd think to start or stop the engine. And it's easy to accidentally increase the volume of the speed camera alerts, too. To turn them down, you need to lower the car's volume control right at the moment the beeper sounds. It took me a while to work that one out, not least because I couldn't locate the information in the handbook within the My Citroen app.
The app allows you to scan areas of the car, and will deliver information about that feature as well as offering a text search. It's pretty slick, and the last parking location tool is handy, but it's a shame there's no charging information offered.
Elsewhere, though, the Citroen has been an easy car to live with. The three-way split-folding rear seats mean you don't have to pick between loading long flat-pack furniture and leaving a child at Ikea. The underfloor cable storage is handy, too, even if the tray could do with being a little bigger to avoid the need to precisely coil the charging cable. The lack of a load lip has been handy when taking several lots of rubbish to the tip, too.
Partnership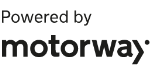 Need to sell your car?
Find your best offer from over 5,000+ dealers. It's that easy.
The rear seats are perfect for my kids, both of whom are in high-backed booster seats, even if one of the headrests had to be completely removed to ensure my daughter's seat sat flush against the car's own seat back. And the way the three seats are split equally means the outer pair are narrower than you might expect. Adults are prone to having the seat-belt buckle jab them in the side when climbing in.
I found the C5 very easy to manoeuvre, though, with a tight turning circle coupled with all-round sensors and cameras. The latter makes this SUV a cinch to park, even if the rear lens is prone to getting dirty.
But while that light steering is good around town, it lacks the communication to deliver on the "sports" part of a sports utility vehicle. I know people buy cars like this as practical transport, not for a thrill-a-minute experience, but that's no reason not to engineer a bit more feel into the steering.
For all its idiosyncrasies, though, I've really enjoyed the C5 Aircross. I like that it's a refreshing break from the norm. I like the styling, the way the Volcano Red paint pops, I like the laid-back nature and I really like the refinement. It's very Citroen: a feel-good car that leaves some very big boots to fill.
Citroen C5 Aircross PHEV: second report
West Country holiday lets us put the Citroen C5 Aircross PHEV's family credentials to the test
Mileage: 6,067
Economy: 35.5mpg
Family holidays. Stressful in the build-up, and hopefully relaxing when you arrive. That was certainly the case recently, when the Milne clan decamped to north Devon for a week.
The day before we headed off, I noticed that the Citroen's near-side rear tyre was looking a little low. A quick examination showed a screw had punctured the tread; my worst fears were confirmed when my local fitter said it wasn't repairable but did, remarkably, have the correct Michelin tyre in stock. At 4.45pm. On a Friday. That's lucky.
We set off, only to be confronted by an unhappy tyre pressure monitoring system. It turns out that the replacement tyre's valve had been damaged during fitting, and with a new one installed, all was good.
Otherwise, the trip really couldn't have gone better, aside from Google Maps sending us on the A303 past Stonehenge, and straight into the inevitable traffic jam.
The C5 Aircross has revealed itself to be at its very best on a long motorway jaunt. Its Advance Comfort seats are cosseting, and the ride, which can be choppy around town, is gloriously smoother at speed. The 1.6-litre four-cylinder engine is quiet, only becoming harsh when accelerating hard, but there's precious little wind or road noise. It could well be stunning on the French autoroutes, when restrictions ease and all Brits can cross the Channel to visit and travel freely.
Visibility is very good indeed, and aside from the usual grumbles my kids were happy and comfortable; even more so when we arrived. It was then that they could really enjoy the view out, spotting the myriad grazing animals that scatter that part of the world. I was also glad of that good visibility when carving our way through the narrow roads of the county's chocolate-box villages.
It's here that the C5 Aircross really shone. It's as big a car as you'd really need on these roads; larger SUVs feel just too big for the conditions. And it's as funky and striking as you'd want, too, more than up to the job of standing bumper to bumper with the brightly coloured VW Transporters which seem to account for every second vehicle in Devon's coastal towns. In fact, strapping a surfboard to the roof might transform the Aircross into a super-cool surf wagon.
The holiday was the first time I'd really travelled a long distance in it. And while fuel economy has sat at around 34mpg without regular charging, it travelled 41 miles for every gallon of unleaded on the motorway – not bad considering it was fully loaded – against a mainly round-town economy of 35.3mpg. For the next report, I'll see what it's capable of with more frequent charging.
The long and often severe gradients around Devon let me make the most of the Aircross' regenerative brakes. On many of the longer 10-15 per cent descents, it was perfectly possible to maintain the speed limit without touching the brake pedal, although the ability to vary the amount of regen would be handy. Nevertheless, it's very satisfying to see the charge meter climb using nothing but otherwise-wasted energy.
I had expected the boot to struggle with our luggage, which is more of a reflection of us not travelling light than the Citroen's 460-litre capacity. To maximise luggage space we ditched the charging cable, and used the removable tray it's stowed in to carry sandy shoes and muddy boots.
Citroen C5 Aircross PHEV: first report
Our plug-in hybrid SUV brings the promise of superb economy
Mileage: 3,597
Economy: 33.6mpg
Platform sharing. It's now commonplace for cars to share the same basic chassis toolkit. But that doesn't necessarily mean everything becomes the same. Sometimes, it allows brands the freedom to take a few risks.
It's these quirks that I've been enjoying most with the Citroen C5 Aircross over the past few months. I love the off-beat styling, the bold paintwork and the funky interior. In a world of Russian-doll styling and monochrome paint – as demonstrated above – it's a breath of fresh air.
It's the complete reverse of the Vauxhall Grandland X I ran back in 2018, a car that, like the C5 Aircross, is underpinned by Stellantis's EMP2 platform. That car was conservatively styled in the extreme, and the fuel economy didn't impress – two criticisms that can't be levelled at the Volcano Red plug-in hybrid you see here.
The £35,000 asking price isn't too bad either, especially when the C5 Aircross undercuts hybrid versions of both the Peugeot 3008 and DS 7 Crossback.
So what do you get for your money? Well, as standard, my Flair model (since renamed as Shine) gets the City Camera Pack with a combination of displays, including a handy composite bird's-eye view, a fully digital 12.3-inch instrument display, AEB with modes to detect pedestrians (not yet put to the test, fortunately), and traffic sign recognition. It also has Apple CarPlay and Android Auto, which is a very good thing indeed, because the touchscreen interface isn't the most intuitive or responsive. 
Of more importance to the young-family car driver are the buttons to disable the rear window switches and to activate the child locks, which puts an end to the need to flick fiddly switches in the door jambs.
The business end of charging works well. There's a 6.6kW onboard charger that means a full battery top-up takes less than two hours, something that's good for a WLTP-certified range of 33-40 miles. In reality, and mostly cool weather conditions, I've been covering more like 23 miles.
The charging flap is on the passenger-side rear wing, which isn't ideal because it means I have a slightly tricky reverse parking manoeuvre to execute to get close to my Pod Point wallbox.
Naturally, with any kind of PHEV your efficiency may vary. Early on, and with a full battery charge, the trip readout was indicating 100mpg-plus economy figures. With the battery depleted, it's settled to 33.6mpg on mostly round-town journeys. So I'll be hooking it up to my wallbox on a regular basis to try to improve those figures.
All the usual drive modes are available; it'll default to Electric when the battery has a slug of charge, and Hybrid when it doesn't. Sport mode is largely redundant, but the charge hold function is handy for ensuring electric-only driving in towns and cities.
Acoustically insulated front side windows are fitted to all hybrid models, and they certainly help to make electric-only progress really very quiet indeed. When the 1.6-litre four-cylinder engine kicks in, it does so very smoothly, although it gets rather thrashy if you come anywhere close to replicating the 8.7-second 0-62mph time.
While the Aircross doesn't offer one-pedal driving, an enhanced brake regen mode is accessed by a tug of the gearstick. It's not perfect though: the gearlever is on the left side of the transmission tunnel – a slight stretch away and likely a result of the switch from left to right-hand drive.
That aside, there's a healthy amount of storage: wide door bins, cubbies ahead and to the side of the gearlever, and vast space between the front seats for a large pack of anti-bacterial wipes, bottles of alcohol gel and rubber gloves – items that have come to define the past 12 months.
| | |
| --- | --- |
| Model: | Citroen C5 Aircross PHEV e-EAT8 Flair |
| On fleet since: | February 2021 |
| Price new: | £35,370 |
| Engine: | 1.6-litre 4cyl petrol + e-motor, 222bhp |
| CO2/tax: | 32-41g/km/£140 |
| Options: | Volcano Red paint (£545), White Anodised Colour pack (£0) |
| Insurance*: | Group: 27/Quote: £487 |
| Mileage/mpg: | 7,289/35.2mpg |
| Any problems? | Puncture |
*Insurance quote from AA (0800 107 0680) for a 42-year-old in Banbury, Oxon, with three points.