Triumph Vitesse: Buying guide and review (1962-1971)
A full buyer's guide for the Triumph Vitesse (1962-1971) including specs, common problems and model history...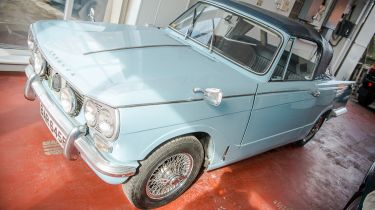 Small but quick cars are common these days, but in the early 1960s Triumph created something a little bit surprising with its Vitesse in 1963. This surprisingly fresh combination of a compact Triumph Herald body with a large six-cylinder power plant from up the Triumph range produced a smoother, torquier and much more desirable car to drive... Even if it wasn't actually much quicker! 
If you ever played with Meccano as a kid, you'll love the Vitesse. A full rebuild can be completed with the simplest of imperial tool kits. Maintenance is straightforward if you like to get your hands dirty, while most of the parts - including trim - can be bought off the shelf for reasonable money. 
After the confines of a modern engine bay, the Vitesse is a joy to work on with plenty of space and accessibility. Open the bonnet and you can see most things, with un-impeached access to major suspension components, brakes and of course the engine. Need to take a closer look at the gearbox? Simply remove the cover inside the cabin to gain full access! 
So for affordability, ease of maintenance, fun (especially in convertible form) and performance, there's little that can touch the Vitesse for the money.  
Which Triumph Vitesse to buy?
Offered in two-door saloon or convertible forms, there was never a Vitesse estate officially offered, although a dozen examples were built. However, thanks to the use of a separate chassis, it's easy enough to create your own Vitesse load lugger, as a few have done. All you need to do is to mate a Herald estate bodyshell to the chassis and mechanicals of the Vitesse - and of course the bonnet. 
In terms of outright desirability, the 2-Litre Mark 2 Vitesse is at the top of most people's shopping list, especially in convertible form. You'll find that 1600 models are the cheapest, mainly due to the fact parts are more difficult to source, and the engine simply lacks torque.  
Due to the mix-and-match nature of the Herald and Vitesse bodies and engines, it's more a matter of buying the best condition car you can find. Saloons can easily be converted to convertibles (and vice versa).Saloons converted to convertibles are common, as are overdrive conversions – the latter is worth having, while a raised final drive ratio will also provide more relaxed cruising. 
These days you're probably more likely to come across a saloon that has been converted to roadster spec than anything else, and if it's a convertible you're looking for, then there's nothing wrong with a well-converted example. If you're trying to find a genuine factory convertible, then look for a CVO commission number, as well as the anti-burst door catches. These can be fitted to a converted car, but it rarely happens.  
It's worth buying a car that's had a few upgrades, such as telescopic dampers at the rear of Mk2 models, an electric cooling fan, a more modern oil filter conversion as well as proper halogen headlights. Don't be afraid of a car with a 2.5-litre engine installed; it's a long-stroke version of the 2.0-litre unit, as seen in the 2500 saloon and estate, plus the TR5/TR6 in fuel-injected or carburetted forms.
Partnership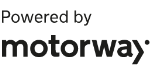 Need to sell your car?
Find your best offer from over 5,000+ dealers. It's that easy.
Beware though, the Vitesse transmission is fairly weak and the brakes marginal, so these should have been uprated at the same time. 
Triumph Vitesse performance and specs
Model

Triumph Vitesse 2-litre Mk2

Engine
1998cc, six-cylinder
Power
104bhp @ 5300rpm
Torque
117lb ft @ 3000rpm
Top speed
103mph
0-60mph
11.3sec
Fuel consumption
32mpg
Gearbox

Four-speed manual/overdrive

Dimensions and weight
Wheelbase
2324mm
Length
3886mm
Width
1524mm
Height
1321mm
Kerb weight
927kg
Triumph Vitesse common problems 
• Chassis: while tatty cars are not uncommon, it's really the chassis that needs careful inspection. Bodywork is easily replaced or repaired, and because of the separate chassis, seemingly rusty cars are actually structurally safe if the chassis is solid. Check the chassis rails and outriggers around the diff area.
• Rust: other rot spots include the door bottoms, floorpans, rain gutters and the front lower corners of the bonnet along with the spare wheel well and front valance.  
• Panels: poor panel fit is to be expected, most came out of the factory that way. If a car has been rebuilt, it can be extremely difficult to line everything up correctly. 
• Oil leaks: you should expect a fair number of engine and gearbox leaks on all but the best examples, but obviously excessive leakage should sound alarm bells. 
• Crankshaft: a big weakness is worn out thrust washers, so check for play in the front crankshaft pulley while the clutch is depressed. If there is movement, the engine is probably already damaged.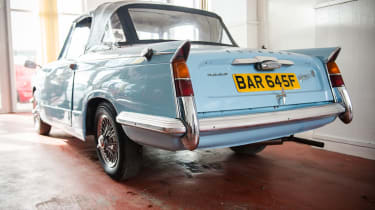 • Knocks and rattles: when the engine is first started (ideally listen to it from cold) check for any knocks or rattles. If you hear anything, it most likely means the main bearings are being starved of oil. The cure is an uprated oil filter. 
• Couplings: rotoflex couplings need to be replaced at around 35k miles, so if you're buying a 2-Litre model, make sure they are still in good order. 
• Transmission: gearboxes need to be driven with a modicum of mechanical sympathy, otherwise they can be short-lived. Too many racing starts will also destroy the differential. Test that the overdrive operates correctly, but is there's an issue it's usually a wiring issue, or a blocked internal filter. 
• Trunnions: front trunnions need to be kept well lubricated with the correct EP90 oil. If left to go dry, expect to find corrosion, and snapped vertical links. Cheap and easy to replace, the car will be out of action if they do fail. 
• Suspension: the rubber suspension bushes perish, the anti-roll bar links can break while the wheel bearings wear along with the track rod ends, plus the steering rack and upper ball joints – but they're all easily and cheaply replaced. The rubber steering rack mounts also perish after being marinaded in leaked engine oil. Feel for play by getting underneath, but when driving the car it'll be obvious if things are really bad.  
• Bearings: the rear wheel bearings wear out and are a pain to remove as a press is needed. The bearings act directly on the driveshaft, so if left, the half-shaft can be scrapped as well as the bearings. 
Triumph Vitesse model history  
1962: The Vitesse is introduced with a 1596cc straight-six that develops 70bhp. It's not much more powerful than the Herald 13/60, but the Vitesse has a fabulously smooth engine and noticeably more torque. On offer are a saloon or convertible, but there's no coupe or estate. 
1966: The Vitesse 2-Litre Mk1 arrives with a 1998cc straight-six. The extra displacement boosts power to 95bhp. There's still no coupe or option, although around 17 Vitesse estates were built unofficially. 
1968: The Vitesse 2-litre Mk2 goes on sale, with revised cam and head, to give more power and torque. With 104bhp the car can finally crack the ton. Redesigned rear suspension (with rotoflex couplings) also help tame the handling.  
Owners clubs, forums and websites 
• www.tssc.org.uk • club.triumph.org.uk • www.rimmerbros.co.uk • www.triumphshop.co.uk
Triumph Vitesse summary and prices
As with the Herald, Vitesse prices are very sensible, and even though they have risen a bit in the last decade remain generally very affordable to the regular enthusiast. If you are in the mood for a full ground-up restoration, then you can probably still find a project car from the £600 mark. At this level, all the various models are worth about the same, although convertibles are probably going to be snapped up more quickly. 
For something roadworthy, an early 1600 saloon will be the entry point at about £2000, rising to £3000 for a nicer example. The best 1600 saloon will command around £4750, but for the larger-engined 2.0-litre cars, be prepared to spend closer to £5250. 
The Convertibles are considerably more sought after, meaning that you should add around £50% on top of these prices to get an open air car. Vitesses converted from saloons to roadsters, will be worth somewhere between these two figures depending on the quality of the conversion. 
Thinking of buying a future classic? Then take a look at these potential future classics...