Volkswagen Group to suspend production at 'most plants'
The VW Group has confirmed that production will be suspended at selected plants due to the ongoing Coronavirus pandemic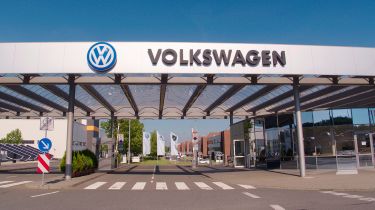 The Volkswagen Group has become the latest major car manufacturer to confirm it will suspend production at selected plants in the coming days, in light of the ongoing worldwide Coronavirus pandemic.
Speaking during the Volkswagen Group's 2020 annual media conference - which was held online to avoid attendees gathering - CEO Herbert Diess explained that factories in European countries with the worst outbreaks, such as Italy and Spain, will suspend production first.
"The health and safety of employees and their families is the most important priority in the situation and the objective is to slow down the spread as much as possible," explained Diess.
"To that end we at VW have taken a number of measures. Given the present deterioration in the sales situation and heightened uncertainty regarding parts supplies to our plants, production is to be suspended very soon at our factories in the near future."
Production at Volkswagen Group plants in Spain, Portugal, Slovenia and Italy will halt "before the end of this week," affecting a number of models from a number of different VW Group marques. 
SEAT's factory in Martorell, Spain will be badly affected, with the site also the build location of the Audi A1 and Q3. The group's Palmela site in Portugal is primarily responsible for European VW T-Roc assembly, and over in Bratislava, production of the Group's city car trio - the VW up!, SEAT Mii and Skoda Citigo - looks set to be suspended, along with a range of SUVs such as the VW Touareg, Porsche Cayenne and Audi Q7. In Italy, Lamborghini and Ducati production lines will also halt. 
According to Diess, most other Volkswagen plants will begin to suspend within the next two weeks, but some facilities will not be affected at all, which will be confirmed soon. 
"We are temporarily reducing capacity and securing logistics chains," said Diess, who also confirmed that some sites in China were to reopen shortly, following a strong reduction in the number of new cases of Covid-19 recorded in the country
Has coronavirus changed your car buying plans? Tell us here...