The future of Cupra: boss reveals big plans for SEAT's performance arm
Bespoke models, less power and more separation from SEAT, the action plan for Cupra starts next year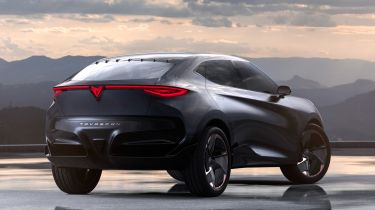 SEAT boss Luca de Meo has revealed his plans for the new Cupra brand in an exclusive chat with Auto Express. They include new models that will only be Cupras, more powertrains, a new HQ in Barcelona and an evolving brand that aims to be 'contemporary everyday'.
From next year, CUPRA will move into its own HQ with a new workshop facility. "We're separating the organisation and picking the right people with the right mindset to work on Cupra," de Meo told us. 
• New Cupra Tavascan concept previews future halo electric car
"The briefing for Cupra is: 'Guys, you have the same ingredients from the restaurant that your colleagues have, but you're not forced to cook spaghetti with tomatoes – you can do whatever you like'." 
Crucially, the product range will expand, too – not only with new models, but with different power choices broadening the appeal of the brand beyond pure performance.
The Tavascan all-electric SUV revealed at the Frankfurt Motor Show is likely to get the green light, with de Meo saying: "We have it in the plan and when we have it in the plan it means we also have the money reserved to do that, but there are lots of things still pending.
"This is not a concept car it's a show car – a concept is a concept. This is not a concept, it's a real car." 
Need for unique cars and power options 
Before then we'll see the Formentor crossover, which de Meo hopes will stay as a Cupra only. "We're going to push as much as we can for being only Cupra – I think it's a more consistent stance. 
"We have to resist the temptation of playing a dual brand thing. It's a question of volume and business model, but if it's successful our idea is that we do that."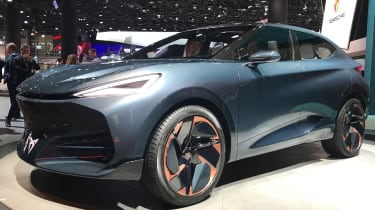 Volume is also key with a Cupra version of the new Leon, and de Meo revealed that we'll see more engine choices from Cupra across its range. "We're not going to be able to do the volume we need with 300hp, we need to get access to the models lower," he said.
"Think about plug-in hybrids, think about electric cars – you're not going to think about horsepower on those things, it's a different game. 
"The plug-in hybrids: maybe you have a system power like in the Tarraco of 250hp. It's not 300hp, but maybe you have a performance plug-in hybrid that has a very strong push in acceleration from 0-50kmh and that will establish the new sportiness. The whole condition has changed." 
Fast, fluid development
De Meo described the Cupra brand as 'liquid'. "We will evolve the brand based on what people at that moment want. 
"If you look at where we are in eighteen months from the Cupra Ateca to the Formentor to this, you see the speed of the thing."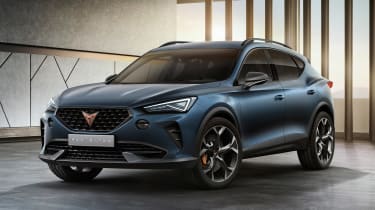 One thing de Meo doesn't want Cupra to be seen as is a premium brand. "You don't need luxury to feel unique," he told us.
Instead he looks to what's happening in the sportswear market. "You can get sneakers from the likes of Valantino and Louis Vuitton, but you also have examples of Yamamoto and Stella McCartney special editions with Adidas. It's above Adidas, but they use the same technology and put different things on them and sell them for more.
Partnership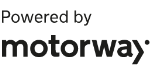 Need to sell your car?
Find your best offer from over 5,000+ dealers. It's that easy.
"We want to be technical – when you take a Yamamoto pair of sneakers with Adidas, they combine all the best technology and they sell you a pair of sneakers for €300 and my kids would go for that." 
What do you think the future holds for Cupra? Let us know your view in the comments…