Cupra considering high-performance 'R' models
Cupra's line-up is set to rapidly expand by the end of 2020, with more extreme 'R' variants potentially on the way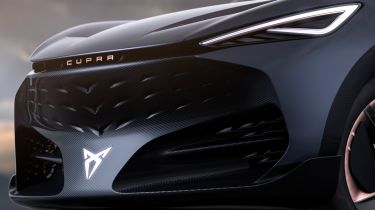 Cupra is already considering higher-performance 'R' versions of its models, the firm's technical boss has revealed.
The SEAT performance sub-brand is set to rapidly expand its line-up over the next 18 months, thanks to the forthcoming new Leon and the Formentor large SUV. When asked if the cars could develop in an even more extreme, faster direction, to potentially include R variants like there have been on Cupra editions in the past, SEAT's chief of technical development, Axel Andorff, said, "We are ambitious engineers and there is nearly no limit for us. It's always interesting to see what's possible and to put the bar higher, higher and higher."
• New all-electric Cupra Tavascan concept revealed
He added, "I've been with SEAT six months now and I have already driven almost all of the series production cars. But I have also driven some prototypes, where we've put some new engine combinations in, and other drivetrains. We are engineers, after all, so be sure that we already have some ideas."
Contrary to earlier speculation, the Formentor is now expected to remain solely a Cupra, without milder SEAT editions of the same body style. "From early feedback we have a really strong product," Andorff said, "and we really would like to have this car as a Cupra only. That is really my intention."
He also suggested there would be resistance to the idea of Cupra trying to expanding the appeal of the Formentor model line by including slower, less extreme editions. "We'd have to see how much demand there is for a vehicle like that," Andorff said. "But the intention is to not put water in the wine."
Take a closer look at the new Cupra Formentor SUV right here...