New Cupra Formentor 2020 review
We drive the new Cupra Formentor in the UK to see if the brand's first bespoke model has been worth the wait
Find your Cupra Formentor
Offers from our trusted partners on this car and its predecessors...
Or are you looking to sell your car?
Advertisement
Verdict
Cupra's first stand-alone model is a handsome SUV that drives every bit as good as it looks. It's well specified and roomy on the inside and features as much new safety tech you could wish for beneath the skin, much of it fitted as standard. Just as well given that – initially – even the cheapest versions cost £40k. 
When we first drove the new £39,830 Cupra Formentor VZ2 310 on its international launch in Spain, it was a track only test. And it was wet. So not the ideal conditions in which to sample a new SUV, not even one as sporting as this. 
Overall we were impressed by the four-wheel drive Formentor, not least by its handsome new design and its high levels of safety tech. Also appealing were its fun-to-drive dynamics and its surprisingly roomy, mostly well-made cabin. Yet still we had reservations, specifically about its ride quality.
We wanted to drive the car back in the UK and on public roads rather than at a race track before passing judgement on its ride. And now that we have, we're happy enough about the Formentor's overall comfort, but once again there is a caveat.
Because just as with the Cupra Ateca, the Formentor has a multi adjustable drive programme, which, in this case, is accessed by pressing a small bronze-edged button on the steering wheel. The button itself features a bronze Cupra badge on it – a theme that runs throughout much of the interior – and when you press it, you scroll through a variety of modes, ranging from Comfort all the way up to Cupra, with Sport and Individual in between.
All we can say is, unless you find yourself on a track, don't select Cupra mode – because when you do the ride becomes borderline ridiculous on a UK public road. It becomes so stiff, so immediately, it feels a bit like the tyres have been filled with concrete. At the same time the steering gets heavier but no more precise and, somehow, the Formentor becomes clumsier to drive as a result.
If you select Normal, on the other hand, the Formentor rides just fine on a typical UK road. It rides rather well, in fact, while the steering also becomes lighter and better, the exhaust quieter; the whole car feeling decently cohesive on UK roads – so long as you give that Cupra mode a wide berth.
Mechanically the Formentor V2 is a mixture of Audi S3 running gear, featuring the same 2.0-litre turbo petrol engine that appears in most of the petrol-engined SEATs and Cupras. In this instance it produces a rousing 306bhp and 400Nm and is connected to VW's ubiquitous seven-speed DSG gearbox, albeit with bespoke software. 
This is good enough to fire the 1,644kg Formentor from 0-62mph in a claimed 4.9 seconds and to a top speed of 155mph. At the same time it'll return 31.4mpg on the combined cycle, claims Cupra (although we logged it at 32.5mpg on test) with emissions of 193g/km. Benefit in kind tax is up at 37 per cent, however, which means the £40k Formentor isn't going to be a cheap vehicle to run, even if it's a surprisingly practical and well specified one.
Initially it will be available with a three-tier trim range in the UK, all models featuring the "310" 2.0-lire turbo engine. This starts with the £39,830 VZ2 tested here, rising to a slightly better equipped VZ3 at £42,200, topping out with the £43,840 VZ Edition, of which just 100 examples will reach the UK.
Partnership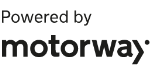 Need to sell your car?
Find your best offer from over 5,000+ dealers. It's that easy.
Next year Cupra will expand the range by adding a VZ1 model with a 150bhp 1.5 TSi petrol engine and a six-speed manual gearbox, alongside a 1.4 eHybrid model, tuned to deliver either 201bhp or 242bhp, both with an e-only range of over 30 miles.
For the time being, though, the 306bhp VZ2 provides an appealing mixture of attributes, even if it doesn't rewrite the rulebook in any particular area. Its cabin is roomy and appears high in quality to begin with, and generous on equipment. 
The big touchscreen control panel dominates the central view while the TFT instruments feature several different displays. There are also some smart touches inside to emphasise the Cupra design theme; neat bronze lines adorning numerous parts of the dash, smart bronze stitching for the leather seats front and rear and a lovely-to-the-touch leather steering wheel, also with bronze stitching.
Space in the rear seats and boot is also more than decent, the Formentor being a genuinely practical five-seater that manages to feel roomier than most of its similarly-sized VW empire stablemates. And right there, ironically, is where its weakness also lies – because ultimately the Formentor still has the overall feel of a VW-based product inside, no matter how many bespoke Cupra design touches there may be.
From the waist upwards it's all fine, all impressively bespoke in both look and feel as a consequence. But from the waist down – including the pedals and, more obviously, the new little switch in the centre console that happens to be the gear lever, and which is exactly the same as you'll find in the new eighth-generation Golf – the Formentor doesn't quite get away with it. In this respect it struggles to come across as a £40,000 vehicle.
But in most other ways (including the way it rides and drives generally on a UK road.. when in Normal mode) the Formentor is hard to fault, easy to like. And it's certainly a good looking thing inside and out, more so than the Ateca at any rate.  
| | |
| --- | --- |
| Model: | Cupra Formentor VZ2 310 |
| Price: | £39,830 |
| Engine: | 2.0-litre 4cyl turbo, petrol |
| Transmission: | Seven-speed DSG, four-wheel drive |
| Power/torque: | 306bhp/400Nm |
| 0-62mph: | 4.9sec |
| Top speed: | 155mph (limited) |
| Economy: | 31.4mpg |
| CO2: | 193g/km |
| On sale: | Now |