Dacia Duster vs Suzuki Ignis vs SsangYong Tivoli
We test the rugged new Dacia Duster against the Suzuki Ignis and SsangYong Tivoli
If you're after an affordable SUV, you've never had more choice. The original Dacia Duster led the charge in many respects, offering no-frills motoring for very little cash – and now there's a new model.
While this Mk2 Duster has come of age, adding more technology and refinement into the mix, Dacia hasn't lost its focus on affordability; the latest range starts from £9,995. The original made its name by offering genuine off-road ability at these supermini prices, and the newcomer is no different. We're testing a Comfort 4x4 model.
Nearly a decade since the Duster made its debut, a growing crop of rivals has emerged, and among this talented group is the Suzuki Ignis. We've lined up a Dualjet Hybrid 4x4 version, which matches the Dacia's all-wheel-drive ability. Although it's a bit smaller, it continually impresses us with the charm, personality and equipment it provides at this price.
SsangYong's Tivoli is another model that offers more for less. It emerged on to the scene and turned the Korean brand into a genuine contender in this budget-focused class. While in petrol form four-wheel drive isn't available, it's still worthy of inclusion here. But which is Britain's best affordable SUV?
Dacia Duster
| | |
| --- | --- |
| Model: | Dacia Duster SCe 115 4x4 Comfort |
| Price:  | £15,195 |
| Engine:  | 1.6-litre 4cyl, 113bhp  |
| 0-60mph:  | 12.1 seconds |
| Test economy: | 33.4mpg/7.3mpl  |
| CO2:  | 158g/km |
| Annual road tax: | £140 |
To keep pace with the ever-increasing group of small crossovers and SUVs on sale, Dacia has revised its Duster with this new model. We're testing the Comfort trim here with the brand's 1.6-litre SCe 115 petrol engine in 4x4 manual form, which comes in at £15,195.
That engine feels old school on the move. It needs revving hard and when you do it hits refinement. It's noisy and a little coarse, but also not very fast.
The Duster was the slowest car on test, taking 12.1 seconds to go from 0-60mph at our track. The crunchy shift action also hampers progress, so the 12.7-second time going from 30 to 70mph through the gears was also slower than its rivals.
Nevertheless, shorter gearing means the Dacia offers fairly strong flexibility. It took  7.7 seconds to accelerate between 30 and 50mph in fourth, 1.1 seconds quicker than the Tivoli. The five-speed Ignis has to cover a similar speed range with one fewer ratio, so it couldn't compete here.
While the new Duster's powertrain is similar to its predecessor's, the way the car drives feels decidedly different. A lot of that is to do with the new electric power steering set-up.
It's lighter than the old hydraulically assisted system and although that means there's a little less feel (not of the greatest importance in a car like this), there's a lot less kickback over bumps and potholes, which makes it much nicer to drive in all conditions. As the steering is lighter, it's also easier to manoeuvre.
The ride is fairly composed as well. You get plenty of road noise, but hit a rough stretch of tarmac and only the worst bumps throw you around in your seat and upset the Duster's body.
It's relatively composed the rest of the time. There are still better-riding SUVs, but the way the Duster deals with rough roads is acceptable, especially given its price. However, these improvements just highlight that lack of sophistication from under the bonnet, which is now the car's glaring weak point.
Partnership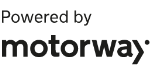 Need to sell your car?
Find your best offer from over 5,000+ dealers. It's that easy.
Testers' notes: "With 210mm of ground clearance and switchable 4x4, the Dacia easily has the most off-road performance of these cars, if this will influence your buying decision."
Suzuki Ignis
| | |
| --- | --- |
| Model: | Suzuki Ignis 1.2 Dualjet Hybrid ALLGRIP SZ5 |
| Price:  | £13,499 |
| Engine:  | 1.2-litre 4cyl, 89bhp  |
| 0-60mph:  | 10.1 seconds |
| Test economy: | 43.3mpg/9.5mpl  |
| CO2:  | 106g/km |
| Annual road tax: | £140 |
If you're after budget SUV motoring, then the Suzuki Ignis is another alternative to the new Dacia Duster. There are positives and negatives to this choice, as we'll come to. Here we're testing the 1.2 Dualjet Hybrid ALLGRIP in SZ5 trim, which is being offered with a £2,000 discount at the moment, so it starts from an affordable £13,499.
None of these cars is what you'd call fast. The Duster feels slow due to its strangled engine, but the Ignis is brisk enough. It accelerated from 0-60mph in 10.1 seconds, two seconds faster than the Dacia.
However, with taller gearing and only a five-speed gearbox to cover the same speed range as the six-speed Duster, the Ignis wasn't as fast in gear. It was 1.4 seconds slower from 30 to 50mph in fourth, for example, and as a city car-style SUV, this could reduce its flexibility around town.
It's not hard to overcome this, though; you just have to work the motor a little harder, but a gentle boost from the hybrid tech helps as well.
When you do, it feels keener than the Dacia and it is more refined, too, even if things still get noisy as the revs rise. The gearbox isn't the most direct, but it isn't obstructive, either, and the whole powertrain package works nicely.
The chassis isn't quite as great, though. Despite some tweaks to the set-up since we ran an Ignis on the Auto Express fleet, the ride is firm and harsh, and as the wheelbase isn't that long it feels unsettled over ridges in the road, occasionally crashing quite violently as bumps affect both axles together. That short wheelbase combines with steering which is quick enough to ensure that the Ignis at least changes direction sweetly, and the firm set-up delivers decent handling despite its narrow track and tall body.
High-speed refinement isn't great and the Suzuki feels a little more raw than the Duster on a motorway, due mainly to the fidgety ride. But around town it's easily the most competent of these three contenders.
Overall, the Ignis feels refreshingly honest and likeable, even if there are some flaws.
Testers' notes: "Customisation in the SUV market is key. Dacia hasn't quite caught up here, while Suzuki offers contrasting roof colours and different trim inserts to add some personality to your Ignis." 
SsangYong Tivoli
| | |
| --- | --- |
| Model: | SsangYong Tivoli 1.6 e-XGi EX |
| Price:  | £15,545 |
| Engine:  | 1.6-litre 4cyl, 126bhp  |
| 0-60mph:  | 10.8 seconds |
| Test economy: | 30.7mpg/6.7mpl  |
| CO2:  | 149g/km |
| Annual road tax: | £140 |
The Tivoli is SsangYong's affordable SUV and a rival for the Duster. At £15,545 for this 1.6 e-XGi petrol in EX trim (our pictures show an SE), it's close to the Dacia on price. But there's one big difference that we'll come to. This model represented a step up to the mainstream for the Korean brand, so can it rise to the challenge the new Duster poses here?
None of these cars feels particularly effortless to drive and, like the Dacia, the SsangYong's 1.6-litre engine seems breathless. That was reflected at our test track, where the Tivoli wasn't especially quick.
It was a few tenths slower than the Ignis accelerating from 0-60mph (10.8 seconds), and trailed the Duster between 30 and 50mph in third and fourth; although it reversed this result between 50 and 70mph in fifth and sixth gears.
However, you still need to use plenty of throttle and revs if you want to make progress, and while it's not the worst thing having to work the acceptable six-speed manual box, refinement is a bit of an issue.
This extends to the ride because the suspension control feels lumpy and unsettled in places. On anything less than a smooth road, it's fidgety and larger bumps throw the body around as the suspension struggles to contain the energy.
This has an effect on comfort, but also dynamics, and the Tivoli doesn't feel as direct as the Ignis; even the new Duster with its lighter steering that delivers less kickback gives the impression of being slightly more responsive. All these elements combined ensure the Tivoli feels most at home on A-roads where the surface means the ride is better and the lack of stop-start traffic or the need for power to overtake on the motorway make it less demanding for the engine and more refined as a result. 
Testers' notes: "The Tivoli was a great, affordable all-rounder when it went on sale, but the pace in this class means that even only a few years after its launch rivals have gained ground in key areas, such as infotainment." 
Verdict 
First place: Dacia Duster
Dacia's second-generation Duster has built on the original's likeable nature, adding more refinement, better tech and improved driving manners to create a car that's still affordable, but better to drive and live with, without sacrificing any of its honest personality. The engine is lacklustre, but it's the most practical car, well priced and gets a good level of kit. More safety tech would be welcome. 
Second place: Suzuki Ignis
The Ignis can't compete with the Dacia due to a lack of practicality, but it's a more responsive car to drive, is funkier and feels more modern thanks to its impressive infotainment. However, it's not as comfortable or as usable, even if it will be incredibly cheap to buy and run. Those looking for a compact but cheap urban SUV should definitely put the Ignis on their shortlist. 
Third place: SsangYong Tivoli
EX spec isn't the Tivoli's trim sweet spot; it's better value as an ELX model. But the SsangYong is still a solid, affordable SUV and none of the qualities that impressed us first time round has been eroded. While the infotainment could be better and it could ride a little more smoothly, it's cheap, offers good core safety kit for a family car and is practical and easy to live with. 
Other options for similar money... 
New: Fiat Panda 4x4 TwinAir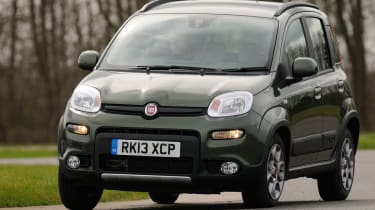 Price: £14,700Engine: 0.9-litre 2cyl, 84bhp
Small, characterful four-wheel-drive cars are hard to come by, but Fiat's Panda 4x4 offers personality in spades. While you'll have to make a compromise with practicality, the two-cylinder TwinAir engine and the off-road ability are fun.
Used: SEAT Ateca 1.0 TSI SE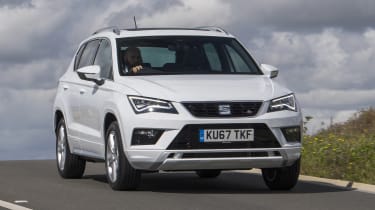 Price: £15,000Engine: 1.0-litre 3cyl, 113bhp
Buy used and you can upgrade to a more practical, higher-quality, better-equipped car like the Ateca. It's a great family SUV and the 1.0 TSI engine is more than enough. Good dynamics and a roomy 510-litre boot set it apart.
Figures
| | | | |
| --- | --- | --- | --- |
|   | Dacia Duster SCe 115 4x4 Comfort | Suzuki Ignis 1.2 Dualjet Hybrid ALLGRIP SZ5 | SsangYong Tivoli 1.6 e-XGi EX |
| On the road price/total as tested | £15,195/£15,930 | £13,499/£14,149 | £15,545/£15,545 |
| Residual value (after 3yrs/36,000) | £7,175/47.2% | £4,638/34.4% | £6,775/43.6% |
| Depreciation | £8,020 | £8,861 | £8,770 |
| Annual tax liability std/higher rate | £936/£1,872  | £585/£1,170 | £917/£1,834 |
| Annual fuel cost (12k/20k miles) | £2,100/£3,501 | £1,620/£2,700 | £2,285/£3,809 |
| Insurance group/quote/VED | 10/£374/£140 | 18/£365/£140 | 13/£335/£140 |
| Servicing costs | £575 (3yrs) | £623 (3yrs) | N/A |
|   |   |   |   |
| Length/wheelbase | 4,341/2,676mm | 3,700/2,435mm | 4,195/2,600mm |
| Height/width | 1,682/1,804mm | 1,595/1,690mm | 1,590/1,795mm |
| Engine | 4cyl in-line/1,598cc | 4cyl in-line/1,242cc | 4cyl in-line/1,597cc |
| Peak power/revs  | 113/5,500 bhp/rpm | 89/6,000 bhp/rpm | 126/6,000 bhp/rpm |
| Peak torque/revs  | 156/4,000 Nm/rpm | 120/4,400 Nm/rpm | 160/4,600 Nm/rpm |
| Transmission  | 6-spd man/4wd | 5-spd man/4wd | 6-spd man/fwd |
| Fuel tank capacity/spare wheel | 50 litres/£150 | 30 litres/repair kit | 47 litres/repair kit |
| Boot capacity (seats up/down) | 411/1,614 litres | 204/1,086 litres | 423 litres/N/A |
| Kerbweight/payload/towing weight | 1,276/533/1,500kg | 920/410/1,000kg | 1,270/540/1,000kg |
| Turning circle | 10.2 metres  | 9.4 metres  | 10.6 metres |
| Basic warranty (miles)/recovery | 3yrs (60,000)/3yrs | 3yrs (60,000)/3yrs | 5yrs (unlimited)/1yr |
| Driver Power manufacturer/dealer pos. | 26th/26th | 11th/4th | N/A |
| NCAP: Adult/child/ped./assist/stars | 71/66/56/37/3 (2017) | 87/79/77/60/5 (2016) | 82/62/65/43/4 (2016) |
|   |   |   |   |
| 0-60/30-70mph | 12.1/12.7 secs | 10.1/10.4 secs | 10.8/10.9 secs |
| 30-50mph in 3rd/4th | 4.9/7.7 secs | 5.7/9.1 secs | 6.1/8.8 secs |
| 50-70mph in 5th/6th | 12.1/18.9 secs | 16.2 secs/N/A | 11.8/16.1 secs |
| Top speed/rpm at 70mph  | 105mph/3,100rpm | 103mph/3,000rpm | 106mph/2,900rpm |
| Braking 70-0/60-0/30-0mph  | 50.4/36.7/9.6m | 52.7/39.1/9.5m | 58.1/42.3/11.0m |
| Noise outside/idle/30/70mph | 72/45/65/73dB | 71/47/63/75dB | 59/40/61/70dB |
| Auto Express econ. (mpg/mpl)/range | 33.4/7.3/367 miles | 43.3/9.5/286 miles | 30.7/6.7/317 miles |
| Govt urban/extra-urban/combined  | 35.3/44.1/40.4mpg | 54.3/64.2/60.1mpg | 34.5/52.3/44.1mpg |
| Govt urban/extra-urban/combined  | 7.8/9.7/8.9mpl | 11.9/14.1/13.2mpl | 7.6/11.5/9.7mpl |
| Actual/claimed CO2/tax bracket | 195/158g/km/32% | 151/106g/km/22% | 213/149g/km/30% |
|   |   |   |   |
| Airbags/Isofix/park sensors/camera | Six/yes/yes/yes | Six/yes/no/yes | Seven/yes/yes/yes |
| Auto box/lane keep/blind spot/AEB | No/no/no/no | No/no/no/yes | No/yes/no/yes |
| Clim ctrl/cruise/leather/heated seats | Air-con/yes/no/no | Yes/yes/no/no | Air-con/yes/yes/yes |
| Metallic paint/LEDs/keyless entry & go | £495/no/no | £650/yes/yes | £500/no/no |
| Nav/digi dash/DAB/connected servcs | Yes/no/yes/yes | Yes/no/yes/no | No/no/no/no |
| Wireless charge/CarPlay/Android Auto | No/no/no | No/yes/yes | No/no/no |