Renault Austral review
The Austral is a strong effort from Renault, but it's unlikely to dominate the ultra-competitive family SUV market
Find your Renault Austral
Offers from our trusted partners on this car and its predecessors...
Or are you looking to sell your car?
Advertisement
Renault's new Austral family SUV is defined by its tech. The bang-up-to-date infotainment works really well, which will be enough to win sales on some fronts, while the level of kit on offer for the monthly outlay is undoubtedly competitive. However, practicality is acceptable rather than class-leading, and the way the Austral drives – its ride in particular – means it's just a little behind those at the sharp end of the sector. It's a strong effort from Renault that moves its offering on from the old Kadjar, but this area of the market is ultra-competitive, and there are some very talented rivals in it.
Our choice: Renault Austral E-Tech Hybrid Techno Esprit Alpine
About the Renault Austral
Due to the increasing popularity of family SUVs, the Renault Austral is a vitally important replacement for Renault's Kadjar family SUV. In effect, the French brand is facing the equivalent of the music industry's 'difficult second album'. 
The entire Austral range is only available with hybrid power to improve efficiency and help it to stand out against competition from the Ford Kuga, Hyundai Tucson, Kia Sportage, Nissan Qashqai, and Toyota RAV4. The Austral sits above the brand's smaller SUV, the Renault Captur, while the forthcoming Renault Scenic E-Tech will serve as an all-electric alternative to the Austral when it goes on sale in 2024.
The Austral's hybrid system comprises a 1.2-litre three-cylinder turbocharged petrol engine supplemented by a small 1.7kWh battery feeding an electric motor. The total combined output of the engine and electric motor is 197bhp. This 'E-Tech 200' powertrain is capable of completing up to 80 per cent of city driving on electricity alone, Renault claims. All that driving under electric power helps deliver what Renault describes as "class-leading efficiency", with up to 60.1mpg possible and CO2 emissions from as low as 105g/km. So far, so good, then.
Prices for the Austral in entry-level Techno form are steeper than for some of its direct rivals, although this stiff pricing is mitigated by the long list of standard equipment, including 19-inch alloys, front and rear parking sensors, a reversing camera, 12-inch digital instrument cluster, 12.3-inch portrait touchscreen, Apple CarPlay and Android Auto connectivity, plus some nifty premium features such as adaptive LED headlights and a 9.3-inch head-up display. 
More reviews
Car group tests
Road tests
Higher up in the trim level pecking order are the overly wordy Techno Esprit Alpine and range-topping Iconic Esprit Alpine. The former has larger 20-inch wheels, electrically adjustable and heated front seats, plus a wealth of safety and convenience tech like adaptive cruise control with lane steering assistance and traffic sign recognition.
The latter Iconic Esprit Alpine adds four-wheel steering called 4Control in Renault-speak (more on that in the Engines, Performance and Drive section), a fancier Harman Kardon sound system, a 360-degree surround view camera, and wireless phone charging.
Engines, performance & drive
It wafts nicely under electric power around town, but rivals have smoother hybrid systems and a better ride at speed
The Renault Austral is front-wheel drive like most family SUVs, so those after the additional traction benefits of four-wheel drive for slippery conditions will need to look at alternatives such as the Hyundai Tucson, Kia Sportage, and Toyota RAV4. 
Partnership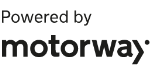 Need to sell your car?
Find your best offer from over 5,000+ dealers. It's that easy.
However, the Austral does have the trick of four-wheel steering (called 4Control) on range-topping Iconic Esprit Alpine models to shrink its turning circle from the 11.4m of regular Australs to 10.1m. For context, that's the turning circle you'd get in a supermini such as the Renault Clio. Along with the light steering, it makes the priciest Austral a simple to park in a tight parking space compared with less wieldy rivals. 
As you increase your pace, you'll notice that light steering doesn't instil much confidence. This becomes a greater issue on vehicles with four-wheel steering because, just like the last Renault to use such a system – the Renaultsport Megane – there's a delay between the front wheels turning and the rear steering system reacting. It gives the impression that the rear end is about to lose grip, which is magnified by the fact that the steering reaction is too fast for the Austral's body control. It means that a keen turn-in to a corner causes the car to lurch on its springs unless you're exceptionally precise and deliberate with your inputs, something you'll need to become accustomed to when driving down a twisty B road. We're yet to try an Austral without four-wheel steering, but we anticipate it'll feel less nervous to drive.
The steering and odd 4Control characteristics are less of an issue on a straight motorway. What is a problem is the pronounced rustling sound around the door mirrors from 50mph upwards. At 70mph, the Austral was much less refined than the Hyundai Tuscon when we tested them back-to-back.
At such speeds, the ride on the 20-inch wheels of mid-range Techno Esprit Alpine and up is too fidgety and occasionally choppy, with expansion joints and ridges causing a sharper reaction than we'd like from both axles. Body control over undulations is nothing more than okay. At lower speeds, the suspension struggles to filter out the worst of the bumps on broken sections of B-road or impacts with speed bumps around town. A Tucson is far more composed over such surfaces, in comparison.
Adjustable regenerative braking is a good and unusual feature for a hybrid, because it increases the energy you can put back into the battery, which helps save fuel. Unfortunately, the brakes are let down by an inconsistent feeling pedal. This robs you of confidence when braking by sometimes feeling firm and at other times soft, making it hard to judge when trying to come to a smooth stop.
0-62mph acceleration and top speed
The Austral defaults to moving off under electric power, so it's incredibly smooth when shuffling along in stop-and-go traffic. The car often defaults to EV mode, making for relaxed progress. When the petrol unit fires up, it remains subdued even under hard acceleration and isn't as noisy or droney as a Nissan Qashqai e-Power or Toyota RAV4, for example.
However, when you ask for greater acceleration where the engine needs to kick in, there's noticeable hesitation as the car works out how best to use its two power sources. This gap in power delivery could be a surprise if you need quick acceleration to make an opening in the traffic or go for an overtake. 
When the system has figured out what to do, performance is respectable, with the 0-62mph dash despatch in 8.4 seconds. That's a little slower than the Hyundai Tucson Hybrid, no doubt caused by the Austral's prolonged gear changes, which are nowhere near as crisp as those of the smooth automatic used in the Tucson.
MPG, CO2 & running costs
Excellent fuel economy, low emissions, and slow depreciation mean the Renault Austral should be very cost-effective to run
The Renault Austral's official fuel economy figure of 60.1mpg (for the Techno and Techno Esprit Alpine, 57.7mpg for the Iconic Esprit Alpine) is a good deal more efficient on paper than its closest competition, the Nissan Qashqai. We managed to achieve 43mpg in an Ionic Esprit Alpine-spec Austral during our twin test against the Hyundai Tucson Hybrid, while the Tucson returned 39.9mpg.
Low fuel consumption means low emissions. A CO2 output figure of just 106g/km means a company car driver will benefit from lower benefit-in-kind (BIK) tax than if they'd opted for our favourite family SUV, the Hyundai Tucson. Having said that, an all-electric alternative such as the Kia EV6 or Skoda Enyaq will have an even lower company car tax bill.
Contrary to the smaller Renault Captur, there isn't a plug-in hybrid version of the Austral. The brand studied customers' usage patterns and found they didn't plug their cars in enough to warrant producing a pricier version when the regular hybrid already has such strong fuel economy.
Insurance groups
The cheapest Austral in the range to insure will be the entry-level Techno in group 21, while (inevitably) the priciest Iconic Esprit Alpine will be the most expensive in group 23. That's a decent showing in the family SUV class compared with the Kia Sportage and Nissan Qashqai, which both sit in higher groups. However, our preferred Hyundai Tucson in mid-range hybrid Premium trim is only in group 19.
You can get personalised car insurance quotes fast with our comparison tool powered by Quotezone...
Depreciation
The Renault Austral is predicted to maintain its value better than its closest rivals, with the entry-level Techno version holding on to the most value; the worst is the top-of-the-range Iconic Esprit Alpine. However, it only narrowly beats the Toyota RAV4, plus most rivals are only a few per cent away from the Austral, and cost less to buy in the first place. 
To get an accurate valuation on a specific model check out our valuation tool...
Interior, design & technology
The interior is a mixed bag of some neat touches, and a few quality issues. The standout part is the infotainment system
You can't get away from screens in the Renault Austral, whether it be the 12.3-inch display in front of the driver, or the 12-inch portrait touchscreen hung over the dashboard. The former deals with speed, trip, and autonomous safety tech, while the latter looks after everything else, from infotainment to climate controls. 
The interior looks smart with flashes of metallic-looking finishes, lots of piano black trim, and a decent amount of soft-touch plastic. You must plump for mid-range techno esprit Alpine and above to get flashes of blue 'esprit Alpine' trim and stitching across the seats. It looks to be up to class standard in terms of quality, but hard plastics are used lower down on the dashboard and door cards, and the air vents are needlessly flimsy.
Powering the large central screen is a speedy Qualcomm Snapdragon processor, which helps make this the slickest running infotainment system we've yet come across in a Renault. Its fast reaction times to inputs are mirrored by the standard sat-nav mapping that's provided by Google software. Navigation information can be shown on the central screen and be repeated in the driver instrument cluster.
Sat-nav, stereo and infotainment
Every version of Austral comes with a 12-inch touchscreen that runs an impressive Google-powered infotainment system called OpenR Link – the same system featured in the Megane E-Tech.
It works superbly, with the voice control offering the usual intuitive integration we've come to expect from the software giant's systems – you can even control items in your home from the car using voice control. The graphics are sharp, and the interface looks smart in areas where the Google link is obvious (mainly the mapping on both the main display and the digital dash). Overall, it's one of the better infotainment systems in the class.
We're yet to try the standard eight-speaker sound system, but the upgraded 12-speaker Harman Hardon system fitted to the range-topping Iconic Esprit Alpine model we drove sounds excellent.
Practicality, comfort and boot space
While the Austral's cabin has some clever touches, it can't quite match the overall load capacity of its rivals
Step inside the Renault Austral, and you'll find a spacious driving position with plenty of head, leg and shoulder room. Lumbar adjustment is standard across the range, and from mid-range Techno Esprit Apline upwards, you get electric front seat adjustment.
Chunky pillars may make it awkward for some to see out of the Austral at junctions. Fortunately for those who have to reverse onto a busy road, the Austral comes with rear cross-traffic alert, which will warn you of approaching vehicles about to cross your path. Every Austral also comes with front and rear parking sensors to aid you in slotting it into a tight bay. The additional concave mirror is a neat touch so those in the front can watch inlaws or children (or both) squabbling in the back. 
The Austral has plenty of cubbies inside, with generous front door bins that have space for a large water bottle. The glovebox is a decent size, too, as is the cubby below the front armrest. Ahead of that is a sliding panel on the centre console, which houses a wireless phone charging pad on top-spec Iconic Esprit Alpine. Put in its forwardmost position it reveals a deep storage box, or pull it back to uncover a pair of cupholders just below the large portrait touchscreen.
Size
The Austral measures 1,621mm tall (1,644mm with roof rails), 4,510mm long, and 1,843mm wide (2,083mm including door mirrors). A Hyundai Tucson is marginally shorter, but taller and wider than the Austral – two facts that contribute to it feeling bigger inside.
Leg room, head room & passenger space
All versions of the Austral come with a sliding rear bench, just like the smaller Renault Captur. They split in a 60:40 layout, and either section can move back and forth by up to 160mm independently of the other, so either boot space or knee room can be prioritised. 
With the bench as far back as it goes, knee room is generous – even more so than the Kia Sportage. The outer seats are quite sculpted and supportive, plus they get ISOFIX mounting points.
Boot
The boot in the Austral is a usefully square shape to make the game of packing Tetris much easier. There are some release handles for the seat back located just inside the boot enterance to make it a cinch to drop them when loading longer items. They fold in a 60:40 split. 
However, while its 555-litre capacity sounds impressive, that's the figure Renault sneakily quotes with the sliding rear seats slid all the way forwards. And even then, both the Hyundai Tucson and Kia Sportage offer greater overall capacity.
The other downside is that the boot loading height of 805mm is one of the highest of any new car we've measured, and will be a real hindrance for any dog owners wishing to put their beloved pet in the Austral.
You get a couple of hooks to hold a small shopping bag, plus some underfloor storage – although the subwoofer fitted to top-spec iconic esprit Alpine takes up a significant portion of this compared with lesser models.
Towing
A tow capacity of 1,500kg for a braked trailer means you can pull a decent sized caravan with the Austral. However, both the Hyundai Tucson and Kia Sportage, plus four-wheel drive versions of Toyota RAV4, can tow more.
All versions of Austral come with hill hold assistance to lend a helping hand on tricky hill starts, plus there's trailer stability assist to keep you on the straight and narrow should you encounter crosswinds.
Reliability and safety
A top-draw safety score and lots of standard driver assistance tech are positives but some interior foibles undermine the feeling of quality
Renault boasts up to 30 advanced driver assistance systems on board the Austral, but the main point is that this family SUV received the maximum five-star rating from safety experts Euro NCAP in 2022. It did better than the Alfa Romeo Tonale and Kia Sportage (both tested in the same year) in adult, pedestrian and safety assistance categories.
Every version comes with front and rear automatic emergency braking, blind spot monitoring, land departure warning, emergency lane keep assistance, and front and rear cross-traffic alert. The latter warns you of vehicles crossing your path, which is particularly useful when emerging between parked cars onto a busy road.
There isn't much we can add about the Austral's reliability because it is too new to have been included in the latest 2023 Driver Power survey. Renault as a brand didn't do brilliantly, coming in 29th place out of 32 in the best car manufacturer rankings. Owners rated fuel economy and running cost as particular brand highlights, areas in which Austral excels.
They were less impressed with the interior of their cars, and this is an area where Renault could put some more work into the Austral. There are soft materials used on the dash, and a few neat metal finishes give it a premium look, but the hard plastics used in the lower sections of the dashboard look cheap, and the flimsy air vents undermine the feeling of quality compared with the likes of our preferred family SUV choice, the Hyundai Tucson. 
Warranty
The standard Renault manufacturer's warranty is three years or 60,000 miles, which is typical of rival brands. However, Hyundai offers five years/100,000 miles, while Kia ups this to seven years/100,000 miles. None can match Toyota, which provides up to 10 years of coverage –⁠ provided you have your car serviced annually at a franchised Toyota dealer.
Servicing
The Renault Austral requires annual servicing or every 18,000 miles, whichever comes first. You can set up a Renault 'Easylife' servicing plan from the manufacturer's website and come in two, three, or four-year plans. Pricing per month depends upon your annual mileage.
For an alternative review of the Renault Austral, visit our sister site carbuyer.co.uk...