DS on a 15-year journey, says CEO
DS boss says Citroen's luxury spin-off brand will take at least two model generations to establish itself, needs to be ahead of the curve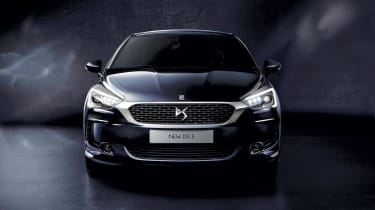 New French premium brand DS Automobiles could take as long as 15 years to become established in Europe, according to its CEO. Yves Bonnefort told Auto Express that it will be a "long journey" to get to its goal of becoming a brand that truly rivals established premium names in the market, but Bonnefort has set the course of direction for the next 15 years and he won't sway from it.
"When you look at the history of the car industry, anyone who has established a new brand has taken about this time to do it," he told us. "You can also look at in another away - a typical product cycle in the car industry is seven years; 15 years is only two cycles."
Bonnefort explained that for a premium brand to work, it firstly has to create "ahead of the curve" products as well as great customer service. It is only then will the brand's reputation rise.
"You have to put great products on the market that are ahead of the curve and then offer great service. Then your customers will raise the profile of your brand. We know we are on a 15-year journey - it's a long journey. It's important to set a journey, stick to it and remain stable along the way."
Between now and 2020, the DS range will double in size to six models. As previously revealed to Auto Express, Europe currently gets the DS 3, DS 4 and DS 5 while China – a market that is proving to have an enormous appetite for DS cars – has those models as well as the DS 5LS saloon and DS 6 SUV. By 2020, there will be a six-strong range that is globally available consisting of saloons and at least two SUVs.
• DS 5 facelift makes DS brand's break from Citroen official
Bonnefort also revealed that as a sign of parent company PSA Group's confidence in DS, the new premium brand will use new petrol plug-in hybrid powertrains before sister firms Citroen and Peugeot.
There's a tough road ahead for DS though, admitted Bonnefort. Improving poor residual values are a major aim of focus for the next few years and convincing European buyers the French can build premium cars.
"The aim of DS within the automotive industry is to convey the knowhow of the French luxury industry - the industry is successful anywhere in the world," he told us. "Look at other luxury industries and there is always a French brand among the top three or five in the world. That is not the case in automotive - we are taking a bet that we can make this happen."
Now read our latest review of the newest DS 4 model.