DS 4 (2010-2018) review
The sleek DS 4 promises to mix desirable coupe style, family hatch practicality and premium cabin quality
Find your DS 4
Offers from our trusted partners on this car and its predecessors...
Or are you looking to sell your car?
Advertisement
In 2015, Citroen relaunched 'DS' as a standalone premium brand, removing Citroen badging from the DS 3 supermini, DS 5 large hatch and this, the DS 4 family hatch. What was once a bizarre combination of coupe and SUV has now become two distinct bodystyles. The standard DS 4 is lower to the ground, while the more rugged side of things is taken care of by the jacked-up DS 4 Crossback. 
Some exterior styling tweaks also helped to move DS 4 further away from the Citroen C4 it's based on, with new LED headlamps and a classier grille design. The Crossback also adds roof rails, a raised ride height and body cladding to give it more of a crossover SUV feel.
Under the skin there are a few mechanical revisions, with a new 208bhp 1.6-litre four-cylinder turbo petrol available for the first time in the DS 4. It sits alongside the familiar 1.2 PureTech turbo petrol, and 1.6 and 2.0-litre diesels.
Further boosting the car's appeal is a classy cabin and strong line-up of petrol and diesel engines. It comes in two different specs - Elegance and Prestige. All models get LED daytime running lights, alloy wheels, air-con, a multifunction steering wheel and cruise control.
It's not without faults, though, as a cramped cabin with disappointing fit-and-finish in some areas and fixed rear windows damage its family friendly credentials. Its mediocre driving experience holds it back, too, but the lower price could be a deciding factor when choosing between premium rivals like the BMW 1 Series and Audi A4.
The DS 4, now devoid of any Citroen badging, remains a niche choice in the competitive premium hatchback sector. It's distinctive to look at and feels uniquely French, but isn't as stylish as a coupe or as practical as a hatch. Updates help improve tech, quality and efficiency, but the DS 4 isn't a revelation and remains an also-ran in the class.
Its biggest issue is still practicality, as the tight rear access seriously hinders the DS 4's family appeal. The new Crossback does, however, add a bit of extra appeal by pushing it into crossover territory, and its softer setup slightly improves the ride. It is good value, too, so it's worth considering if you fancy premium feel on a budget.
Engines, performance and drive
The DS 4 handles better than before, but is still hobbled by a firm ride and odd steering. At least the engine range is decent
It's fair to say we felt the old Citroen DS 4's driving experience was a bit of a mixed bag. Its raised-up suspension meant we were expecting a soft, plush ride typical of the French firm's previous efforts, but it was, in fact, the opposite.
The suspension was quite stiff, sending pothole jolts crashing through the cabin and leaving the car unsettled on most British roads. On the plus side, it handled surprisingly well, with decent body control.
The new DS 4 is more of the same, despite DS's efforts to introduce more comfort. There's plenty of grip, and body control is fairly tidy. Yet outright driving fun remains hampered by the inconsistent steering, which is light and vague at high speeds and too heavy at low speeds, and the slack gearshift.
Partnership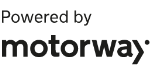 Need to sell your car?
Find your best offer from over 5,000+ dealers. It's that easy.
The driving position doesn't help, either, as the pedals are mounted too high and the wheel doesn't adjust far enough for reach to suit taller drivers.
The regular DS 4 still suffers from a fidgety and firm ride, too, slashing any hopes the plush leather seats gave you that this would be a comfy cruiser. Only on a smooth motorway does it settle down. At least road and wind noise aren't too noticeable at speed.
The DS 4 Crossback trades a bit of body control for a slightly smoother ride. It's less irritating, but still not what you'd call comfortable overall. Both are still a far cry from the BMW 1-Series in terms of ride and handling balance.
Engines
The old DS 4 came with a wheezy naturally-aspirated 1.6-litre petrol as the entry level engine. Thankfully, that's been replaced by a new turbocharged 1.2-litre Puretech three-cylinder with 128bhp. It's much more flexible and lively, with useful mid range punch and strong refinement, and the 0-62mph time of 9.9 seconds only tells half the story. It's also very efficient. As such, it's our pick of the range if you don't need lots of pulling power.
The 163bhp and 208bhp 1.6-litre THP turbo petrol engines offer a fair bit more outright pace, with the former managing 0-62mph in 8.7 seconds and the latter in a brisk-ish but hardly blistering 7.8 seconds. Don't be expecting hot hatch levels of performance from either THP unit – a SEAT Leon FR feels a fair bit quicker – but they offer decent mid-range pull and reasonable economy for the performance. Overall, we're not convinced they offer enough over the 1.2 Puretech do justify the price increase.
Both diesels are good choices for the DS 4. The 1.6-litre diesel should have enough performance for most people, and is a fair bit quicker on paper than Audi's identically-sized unit in the A3. But if you regularly carry lots of passengers, the 148bhp 2.0-litre is a better bet with lots of torque and a relaxed urgency. It even gives the same combined MPG figure as the 1.6. Both are refined when cruising and flexible enough, but they do get a bit noisy when revved.
The DS 4 Crossback deletes the option of the 1.6 petrol and the lower-powered 2.0 diesel. Unlike a number of premium rivals, there's no super-hot variant as yet and not a plug-in hybrid in sight. Those may come later, DS says.
MPG, CO2 and Running Costs
The latest tweaks make the DS 4 marginally more fuel efficient
The entry-level DS 4 1.2 PureTech 130 with the smallest wheels manages 55.4mpg and emits 119g/km of CO2. It's a reasonable figure, although an Audi A3 1.2 TFSI is marginally better at 57.6mpg and 114g/km.
The 1.6 THP petrol demands a bit of sacrifice for its extra performance, but not as much as you might think. The THP 165 with the automatic gearbox manages a claimed 50.4mpg combined, while the manual 210 version manages a decent 47.9mpg. CO2 emissions are 130g/km and 138g/km respectively.  We predict that, as with many cars of this type, you'll struggle to get near that figure in real-world driving.
Diesels are similarly frugal. The 1.6 BlueHDI 120 manages 74.3mpg, which is identical to the Audi A3 1.6 TDI, but the German beats the French car by just 1g/km to bring it under the tax free 100g/km barrier.
The 2.0 diesel in 148bhp trim is only slightly down, managing 72.4mpg and CO2 emissions of 103g/km. That means it's the pick of the oil-burners. You can also have the 2.0-litre diesel in 178bhp form with the EAT6 automatic gearbox, this sees those figures drop to 64.2mpg and 115g/km. Figures for the DS 4 Crossback are only minutely different for each model.
Insurance
Unfortunately, you won't see a benefit in insurance for choosing the DS over its more established German rivals. In fact, the base 1.2-litre PureTech is in group 17 (three higher than an Audi A3 1.2 TFSI but on a par with the base BMW 1-Series), while the cheapest diesel is in group 20. The DS 4 tops out at group 27 for both the highest power petrol and diesel versions.
Depreciation
Another downside of choosing the DS 4 is its mediocre forecasted depreciation figures. It retains between 37 and 40 per cent of its value after three years depending on engines and spec. For comparison, a BMW 1-Series manages to hold on to between 43 and 50 per cent of its value in the same time. Expect these figures to pick up as DS's brand profile improves over time.
Interior, design and technology
It looks smart and has strong equipment levels for the money, but falls short of the best for design and execution
The DS 4 is described by management as utilising coupe styling but with a more practical hatchback layout.  But it seems, to our eyes at least, to be the other way around: A slightly more attractive hatchback with compromised interior space.
If you like the looks compared to something like a VW Scirocco, then you'll be happy to get the two extra doors. To our eyes, the new DS-branded car is better-resolved than the awkward Citroen model, and that's not just due to the new grille design. All models get sharp new LED/Xenon combination headlamps as standard, which help lift the front end.
The regular DS 4 now sits slightly lower to the ground, removing its confused coupe-cum-SUV styling. As contrast, the DS 4 Crossback combines more rugged detailing, such as roof rails, plastic body cladding and chunkier bumpers, with the appropriate raised ride height. Both are more distinctive than rivals from BMW, Audi and Volkswagen.
Inside, it's a bit more of a mixed bag. The DS 4 cabin is very similar to the outgoing Citroen-badged car, and it initially impresses with the quality of its fixtures and fittings being almost a match for more expensive premium rivals. What's more, there's a decent amount of kit, with all models getting air-conditioning, cruise control and a multifunction steering wheel.
Distinctive options such as the 'watch-strap' leather interior and multi-coloured dials help give it some Parisian flair.
But you don't have to look too hard to find scratchier plastics down below the dash and on the doors. It's not that much better than its Peugeot 308 sister car in this regard, which makes you wonder what you're spending the extra money on.
What's more, the driving position isn't to all tastes. Taller drivers will take issue with the limited reach adjustment on the wheel, and find the upright pedal placement even more awkward. Smaller drivers will be fine however, and it doesn't suffer the same issues as the 308 with the awkward placement of the speedo. The DS 4 Crossback's interior is identical, but the raised ride height boosts visibility.
Satnav, stereo and infotainment
The DS 4 borrows its 7-inch central touchscreen system from Peugeot and Citroen ranges. It's notorious for not being particularly responsive or easy to use, although DS has helped here by adding physical buttons below the screen rather than the fiddly touch buttons on the 308. It's still not the slickest out there, although for the money it's very feature-packed. Every model gets full satnav and, as off 2015, Apple CarPlay smartphone connectivity as standard. 
Practicality, comfort and boot space
Boot is reasonable but cabin space disappoints, with tight, claustrophobic rear seats and some storage issues
The DS 4's five-door hatchback layout would lead you to believe it can compete with an Audi A3 and traditional hatchback rivals for space. It can't. It's biggest failing remains in the back, where general space is at a premium and adults will struggle to get comfortable.
Many may also find the lack of any opening at all for the rear windows a big oversight. It means a feeling of claustrophobia is the overriding experience of sitting in the back of a DS 4. It's a shame, because the front is spacious and the boot is a bit bigger than the Mercedes A-Class.
Legroom, headroom and passenger space
Those in the front are reasonably well catered-for. There's decent head and legroom overall, but taller drivers will find some issues with the driving position itself. The wheel adjusts for both reach and rake, but there isn't enough reach adjustment for drivers who have the seat further back. Which they will have to, because the pedals are at an awkward angle meaning those with long legs will need room to stretch them out.
Storage is limited, too, with only a couple of cupholders, a flimsy central cubbyhole and a tiny glovebox to hide away oddments. Still, the view out is great in models fitted with the extending panoramic windscreen, while general visibility isn't too bad. It's better still in the Crossback, too, thanks to its raised ride height allowing you to see ahead in traffic.
The largest problem with the DS 4 is found in the back. The rear doors themselves are narrow, so adults will struggle to squeeze in, but once they are inside they'll wish they hadn't bothered.
Anyone of average size will find headroom tight thanks to that sloping roofline, while legroom is nothing to shout about either. The windows don't open at all, which, combined with a limited view out, means you'll have some complaints from passengers.
Boot
If you're a bit miffed by the DS 4's interior space, you might be pleasantly surprised by its decent boot. Its 385-litre size betters a number of premium rivals, and its even marginally ahead of the VW Golf. Capacity can fool you, however, as the DS 4 is hindered by a high load lip. It means lifting heavy or awkward items into the load bay is harder than it would be on some rivals.
At least the rear bench split-folds as standard allowing extra load capacity, and has a ski-hatch for long, narrow loads. Yet the benefit of tumbling the chairs down isn't as big as you'd expect, with just 1,021 litres of space. That figure is bettered by some superminis.
Reliability and Safety
The hangover from the Citroen relationship means DS 4 doesn't have a reliable image, but there are less issues nowadays
Things have definitely improved in the last decade, but Citroen remains a brand that isn't really associated with making long-lasting and reliable products. DS will be hoping to banish this image by ditching the badging. 
We're hearing of less and less horror stories and the Citroen-badged DS 4 finished a reasonable 90th place for reliability and 101st for build quality in our 2015 Driver Power Survey.
There are still things to watch out for, however. The troublesome old automated manual transmissions of the Citroen DS 4 have now been replaced by PSA's more modern, 'EAT6' unit. Time will tell, but hopefully it shouldn't develop the same faults. Other traditional Citroen weak spots include minor electrical glitches with the cabin and entertainment system. Given how feature-packed the DS 4 is, this could be a concern.
Safety isn't a problem, however. With Citroen badges, the DS 4 received the full five-star Euro NCAP crash test rating in 2011, while it comes as standard with six airbags, stability control and ISOFIX child seat mounts. Blind Spot monitoring and lane departure warning tech is also available, but the DS 4 doesn't yet get active city braking found elsewhere in PSA's range. 
Warranty
The DS 4 gets a three-year, 60,000 mile warranty whatever trim or engine you go for. While that's hardly a stand-out feature, most warranties offered by rivals are similar. It seems fine, until you remember some less 'premium' competitors like Hyundai and Kia are offering far more in terms of age and mileage.
Servicing
Service intervals for petrols are every 20,000 miles or 1 year, whichever comes sooner. The 1.6 diesel demands attention every 12,500 miles, while the 2.0-litre diesel can go 20,000 miles between services. Servicing costs should be no more expensive than the C4 hatchback, but you're unlikely to get any preferential treatment for owning the DS model.
Which Is Best
Cheapest
Name

1.2 PureTech Bastille + 5dr EAT8

Gearbox type

Semi-auto

Price

£27,225
Most Economical
Name

1.2 PureTech Bastille + 5dr EAT8

Gearbox type

Semi-auto

Price

£27,225
Fastest
Name

1.2 PureTech Bastille + 5dr EAT8

Gearbox type

Semi-auto

Price

£27,225