Vauxhall Corsa-e vs Renault Zoe
Vauxhall breaks new ground with the electric Corsa-e supermini, but is it good enough to beat the Renault Zoe?
Superminis are perfect for electrification. These small cars often spend a lot of time covering shorter journeys in more built-up areas, where air quality already isn't the cleanest, so switching to a zero-emissions power source makes plenty of sense.
That's why manufacturers such as Vauxhall are joining the electric revolution with cars like its all-new Corsa-e. The British firm's move into all-electric propulsion is possible courtesy of its new parent company, Groupe PSA. However, as this test reveals, it also means that the Corsa-e is right in the firing line of our current favourite small EV: the Renault Zoe.
This car moved the goalposts for what a small fully electric model must achieve, offering plenty of usable range, some strong recharging tech, a great level of standard kit and a refined driving experience. This is exactly what the Corsa must deliver.
These two are priced within £685 of each other for these high trim levels, but which EV offers the best combination of talents at this level of the market?
Vauxhall Corsa-e
| | |
| --- | --- |
| Model: | Vauxhall Corsa-e Elite Nav 7.4kW |
| Price: | £30,310 |
| Powertrain: | Single electric motor, 134bhp  |
| 0-62mph: | 8.1 seconds |
| Test economy/range: | 3.8 mi/kWh/171 miles |
| Fastest charge: | 30min (100kW) |
Our Corsa-e came in Elite Nav trim fitted with a 7.4kW on-board charger – the lesser of two options, but that's not necessarily a bad thing. Priced from £30,310 after the £3,000 Plug-in Car Grant, the Corsa-e is the slightly cheaper car here.
Design & engineering
When Vauxhall was bought by Groupe PSA, which owns Peugeot and Citroen, it gave the British brand access to a new platform. Called CMP, it's a modular architecture that was designed to accept electrification (in e-CMP guise) and underpin cars such as the Peugeot e-208 and this Corsa-e. As a result, the Vauxhall has MacPherson strut suspension up front and a torsion beam at the rear.
The Corsa-e features a 50kWh battery (of which 45kWh can be used) which is mounted in the floor in the middle of the car and at the rear under the seats and boot (the torsion beam set-up helps packaging here). It supplies a 134bhp electric motor that drives the front wheels through a single-speed automatic transmission. However, the downside of cramming in all of this tech is that, despite its compact size, the Corsa-e is quite a heavy car, at 1,530kg.
While the 209-mile claimed range is down on the Zoe's 238-mile figure, the Vauxhall accepts 100kW charging. This is partly possible thanks to liquid-cooling of the battery, which helps speed up recharge times and make predicted range more consistent. This is crucial to an EV, so it's a welcome plus point.
The standard 7.4k`W on-board charger is all you'll need for home use. It's designed with AC charging in mind – the type of supply most owners will use when charging overnight – and while you can upgrade to an 11kW on-board unit for £850, we'd save that cash, because it doesn't bring a massive benefit. 
Apart from its electric powertrain, the Corsa-e is the same as the combustion-engined versions, so there's the same mix of materials that means, at this price, quality is questionable and certainly not as good as the Zoe's. There are hard plastics across the cabin and not much of the interior feels premium, even if Elite Nav models do get plenty of equipment.
Partnership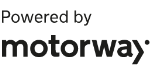 Need to sell your car?
Find your best offer from over 5,000+ dealers. It's that easy.
Driving
Any EV should be refined and easy to drive. The Corsa-e certainly ticks the first box, because there's little motor whine and not much wind noise. With just one gear and instant torque of 260Nm, the Corsa-e ticks the second box, too. That's plenty of torque for a small car, so performance is strong.
The 0-62mph sprint takes 8.1 seconds, which is 1.4 seconds quicker than the Zoe. However, acceleration off the line up to the urban limit of 30mph is probably more important for cars such as these. Here, the Corsa-e takes 2.8 seconds, the Zoe 3.6 seconds.
Both feel punchy, though, and even on the motorway there's enough performance so that you won't be spending time trundling in the inside lane. However, be prepared to sacrifice range if you'll be travelling at faster speeds for long periods.
Unfortunately the Corsa-e's damping struggles on occasion. It's absorbent enough in town, but on country roads the ride is a bit bobbly. It's reasonably comfortable, but the Zoe's ride is more forgiving and the steering has a nicer weight. The Renault's set-up is softer, so there's more roll, but these cars aren't too much about handling prowess; they're more about usability and efficiency – even if there is a little fun to be had in the Corsa-e using that torque.
There are three driving modes: Sport sharpens the throttle, Normal is as you'd expect, while Eco softens the response and alters the climate control to boost range. The more important modes are for the regenerative braking. In the normal setting the Corsa coasts along when you lift off, slowing down gently with engine braking similar to a normal petrol model.
In B mode it's more aggressive, using the motor in reverse to recoup energy that would otherwise be lost. You can't drive just using one pedal, though, because this setting won't bring the Corsa to a stop on its own. But with a little anticipation you can drive around rarely needing to touch the brakes.
Practicality
The Corsa-e has some practicality compromises when compared with the standard car, as well as the Zoe. Boot space stands at 267 litres (71 litres down on the Renault's) due to the location of the battery, while there's no underfloor storage for the Type 2 charging cable. 
The narrow rear doors mean access to the back is harder than in the Zoe, while there's less room once you're in. Both head and legroom are more limited, although you do sit lower than in the taller Zoe. 
Storage is fine, though; there's a good tray in front of the gearlever for your mobile phone, for example.
Ownership
Vauxhall finished 29th out of 30 in our Driver Power satisfaction survey, but as the Corsa-e is based on the same tech as the Peugeot e-208, take the French brand's eighth-place result into account, too. Renault finished in 15th place in the same poll.
Elite Nav trim features AEB, lane-departure warning with lane assist and collision warning. The Corsa only received a four-star Euro NCAP rating, but it was tested under the more strict current safety standards, whereas the Zoe's rating dates back to 2013 when standards weren't quite as high.
Running costs
Here's where EVs come into their own. The Corsa-e returned efficiency of 3.8 miles per kWh, which means a real-world range of 171 miles. Based on a home electricity price of 14.4p per kWh, a full charge will cost £7.20 (£455 a year if you do 12k miles), so it's incredibly affordable.
The Zoe managed a little better, returning 3.9 miles per kWh for a real-world range of 203 miles from its larger battery. A recharge at home will therefore cost £7.92 (£443 a year). Use a public charging point and your outgoings will rise, but then there's plenty of cash to be saved when compared with filling up a petrol supermini.
Testers' notes
"Vauxhall is offering three years' servicing for free on the Corsa-e, which will be an incentive for many. Renault's three-year maintenance package is still affordable, at £449."
Renault Zoe 
| | |
| --- | --- |
| Model: | Renault Zoe i GT Line  R135 ZE 50 Rapid Charge |
| Price: | £30,995 |
| Powertrain: | Single electric motor, 133bhp  |
| 0-62mph: | 9.5 seconds |
| Test economy/range: | 3.9 mi/kWh/203 miles |
| Fastest charge: | 1h 10min (50kW) |
At £30,995, the top-spec Renault Zoe i GT Line R135 with rapid charging is £685 more than the Corsa-e Elite Nav. However, on finance this price gap is reversed (see Through the Range on P47 for details).
Design & engineering
Unlike the Corsa-e, the second-generation Zoe isn't based on an all-new platform. Instead, it's adapted from its predecessor's architecture, which used Renault's B platform.
This means the battery is still sandwiched in the floor, with a similar suspension layout to the Corsa-e. It's a bigger battery here, though, at 55kWh, of which 52kWh is usable, for a claimed range of 238 miles, which is 29 miles more than Vauxhall's claim.
The battery sends electricity to a front-mounted electric motor, but the Zoe is 1bhp and 15Nm down on the Corsa, even if it is 28kg lighter. However, these stats are close enough that, given the way an electric motor delivers its performance, it shouldn't matter too much.
What might be more important is that the maximum DC rapid recharging capability the Zoe can take is 50kW, whereas the Corsa-e is compatible with 100kW recharging.
This is one downside, but a big positive is the Renault's Chameleon Charger, which will adapt to suit the AC supply you use: this could save time and money if an AC charge post is all that's available.
As with the Vauxhall, you get a Type 2 cable as standard, but you also get a three-pin plug as well. While most EV owners won't need to use this if they use a home wallbox overnight, it could be useful for an emergency charge if you get caught short when it comes to remaining range.
The Zoe costs a little more outright than the Corsa-e, but its interior quality is ahead of its rival's. The dash plastics are softer, while the graphics on its touchscreen and dials are brighter and sharper. It feels like a more modern, high-quality environment.
Driving
The Zoe feels like the higher-quality EV to drive, too. The suspension is more fluid in the way it deals with bumps, so it's even softer and more comfortable than the Corsa around town, where owners are likely to spend a lot of their time driving. The Vauxhall still crashes around a bit in this situation.
The Renault also feels more relaxed at higher speed on country roads, thanks to its softer set-up. It's better insulated from road noise, too, even though the Corsa is a refined car as well.
You do feel like you're sat much higher in the Renault though. The battery is in the floor, which raises the seating position. This gives great visibility, but a more top-heavy feel when cornering. 
The steering is light like the Corsa's, but not as direct, and the car isn't as keen to change direction, either. But the Zoe delivers the kind of secure feeling we expect, and while performance isn't quite as good as the Vauxhall's, it'll still outshine pretty much any petrol-powered supermini.
It's not quite as sharp to respond as the Corsa-e when you ask for a quick burst of acceleration, but it's still acceptable, and takes 3.6 seconds to accelerate from 0-30mph, while its 0-60mph time stands at 9.5 seconds; it's the Zoe's better balance of performance, comfort and refinement that makes it shine.
Practicality
The location of the Zoe's battery means there's more boot space than you will find in the Corsa-e, and there is 338 litres on offer. This advantage is maintained if you fold the rear seats down, because the Zoe offers 1,225 litres of luggage room compared with just 1,076 litres in the Corsa-e.
It's also easier to get in and out of the Renault, while there's more space inside, too. That taller roofline means headroom is better and there's slightly more legroom as well. There are a few cool EV touches too, such as the embossed pattern in the headlining.
When it comes to storage, the Zoe is a match for the Corsa-e, with big door bins and more space in the glovebox; since the Vauxhall uses Peugeot architecture, the fuses eat into its glovebox space.
There's also a tray for your mobile phone behind the gear selector, but there's a wireless charging plate fitted as standard here.
Ownership
When it comes to safety the Zoe went one better than the Corsa-e, scoring a full five-star Euro NCAP rating. There's lane keep and blind-spot assist, AEB with pedestrian detection and traffic-sign recognition.
For those new to EVs, it's worth pointing out that both cars' batteries are covered by an eight-year warranty, and early EVs such as Renault's original Zoe and the Nissan Leaf have proved reliable.
The Renault is covered by a five-year/100,000-mile warranty, while Vauxhall offers a three-year/60,000-mile package. However, Vauxhall's eight years' roadside assistance beats Renault's three-year deal.
Running costs
Company car taxation rules mean that electric vehicles offer massive benefits in the 2020/21 tax year, because the Benefit-in-Kind rate drops to zero per cent. So as a business user you'll pay nothing to HM Treasury to run either of these superminis.
If you're a private buyer, the rising popularity of EVs is reflected in their residual values. Our experts predict that the Zoe will retain 44.9 per cent of its list price, so it'll only lose £17,091 over three years or 36,000 miles. This compares with 42.9 per cent for the Corsa-e, which will lose £17,298 over the same period. Few conventional superminis can match those figures, and it also means that manufacturers can offer competitive finance deals.
Testers' notes
"One of the benefits of an EV is that you don't have to wait for the engine for cool or warm air from the climate control. It's instant in both cars, which is helpful. You can precondition the system in both, too."
Verdict
First place: Renault Zoe
It's bigger battery means more range, and while the Zoe is slightly slower, there's more than enough go. It lacks the Corsa's greater charging capability, but 50kW compatibility is still good. The Renault packs more practicality and tech, lower running costs (although not by much), greater quality and more space at a similar price, so the Zoe proves yet again why it's our favourite compact EV. 
Second place: Vauxhall Corsa-e
The Corsa-e is a solid all-electric debut from Vauxhall. Its range is respectable, it has excellent charging capability, and it's quick and agile, but it's not as comfortable as the Zoe and nor is the tech as advanced. It's slightly less efficient yet will still be incredibly affordable to run, but the Vauxhall's lack of quality and practicality does stand out when compared to the Zoe.
Also consider...
Peugeot e-208
Model: Peugeot e-208 GT
Price: £30,275 
Batt/range: 50kWh/209 miles
Based on the same platform as the Corsa-e, the e-208 boasts identical performance and range, but it's arguably more stylish inside and out. Top-spec GT gets as much kit as the Corsa-e here and is slightly cheaper too. It's one of the best small EVs on sale.
Model: Honda e Advance
Price: £29,160 
Batt/range: 35.5kWh/137 miles
At 35.5kWh and 137 miles, the Honda e's battery capacity and range are more limited compared with the cars in this test, but its style and ability in urban environments are impressive. It's a cool little EV. Advance trim gets plenty of kit, too.
Figures
| | | |
| --- | --- | --- |
|   | Renault Zoe i GT Line R135 ZE 50 Rapid Charge | Vauxhall Corsa-e Elite Nav 7.4kW |
| On the road price/total as tested | £30,995/£32,305 | £30,310/£30,875 |
| Residual value (after 3yrs/36,000) | £13,904/44.9% | £13,012/42.9% |
| Depreciation | £17,091 | £17,298 |
| Annual tax liability std/higher rate | 0/£0 | £0/£0 |
| Annual elec. cost (12k/20k miles) | £443/£738 | £455/£758 |
| Ins. group/quote/road tax cost | 22/£493/£0 | 25/£557/£0 |
| Servicing costs | £449 (3yrs) | Free (3yrs) |
| Length/wheelbase | 4,087/2,588mm | 4,060/2,538mm |
| Height/width | 1,562/1,787mm | 1,433/1,765mm |
| Powertrain | 1 x electric motor/lithium-ion battery | 1 x electric motor/lithium-ion battery |
| Battery capacity/usable | 55/52 kWh | 50/45 kWh |
| Peak power | 133bhp | 134bhp |
| Peak torque | 245Nm | 260Nm |
| Transmission | Single-speed auto/fwd | Single-speed auto/fwd |
| Boot capacity (seats up/down) | 338/1,225 litres | 267/1,076 litres |
| Kerbweight/payload/towing capacity | 1,502/486kg/N/A | 1,530/386kg/TBC |
| Turning circle | 10.6 metres | 10.4 metres |
| Basic warranty/recovery | 5yrs (100,000)/3yrs | 3yrs (60,000)/8yrs |
| Driver Power manufacturer/dealer pos | 15th/26th | 29th/24th |
| NCAP: Adult/child/ped./assist/stars | 89/80/66/85/5 ('13) | 84/86/66/69/4 ('19) |
| 0-30/0-62mph | 3.6/9.5 secs | 2.8/8.1 secs |
| Top speed | 87mph | 93mph |
| Auto Express economy/range | 3.9 mi/kWh/203 miles | 3.8 mi/kWh/171 miles |
| Claimed range (WLTP) | 238 miles | 209 miles |
| Actual/claimed CO2/tax bracket | 0/0g/km/0% | 0/0g/km/0% |
| Charging capability | 2.3/7.4/22/50kW | 7.4/22/50/100kW |
| Charging time | 34h 30min/9h 25min/ 3h/1h 10min | 7h 30min/5h/45min/30min |
| Airbags/Isofix/park sensors/camera | Four/yes/yes/yes | Six/yes/yes/yes |
| Auto/lane keep/blind spot/AEB | Yes/yes/yes/yes | Yes/yes/yes/yes |
| Climate/cruise/leather/heated seats | Yes/yes/no/£750* | Yes/yes/no/yes |
| Met paint/LEDs/keyless/pwr tailgate | £560/no/yes/no | £565/matrix/yes/no |
| Sat-nav/digital dash/DAB/apps | Yes/yes/yes/yes | Yes/yes/yes/yes |
| Wireless charge/CarPlay/Android Auto | Yes/yes/yes | No/yes/yes |